Karen Kjældgaard-Larsen, born in 1975.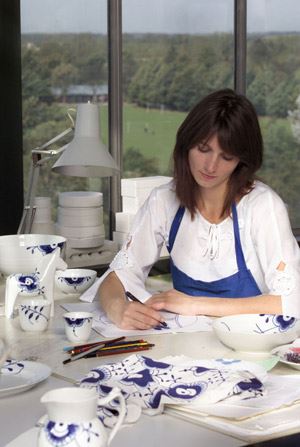 For many young people who were born in the 70s, had Royal Copenhagen's old blue painted dinnerware part of everyday life and celebrations. This was also the case for Karen Kjældgaard-Larsen.

T he Blue Fluted dinnerware had always fascinated her. She had noticed the subtle differences and nuances that characterized the hand-painted dinnerware, which did and still do, every single dinnerware-part special.

Renewal inspired of old Blue Fluted pattern

Karen Kjældgaard-Larsen had graduated as a ceramist, when she as only 26 years old, went to see Royal Copenhagen, and told them about her idea of the traditional Blue Fluted decorations should be enlarged, so that the beautiful sweeping lines and parts of the stylized chrysanthemum would form an almost graphical whole.

This resulted in the launch of Royal Copenhagen's very popular Fluted Mega.

Karen Kjældgaard-Larsen created the Blue Fluted MEGA with deep respect for the original Blue Fluted service from 1775.

When Boligmagasinet visited Karen Kjældgaard-Larsen

In Karen's apartment, there is a glass cabinet filled with 'Mega Blue Fluted', which frequently is used.
Karen tells Boligmagasinet: "I love cakes and love to create great coffee tables, where I can have all of my porcelain in use".
See our selection from Royal Copenhagen here!

Here are some examples of Karen Kjældgaard-Larsen's MEGA Blue Fluted service: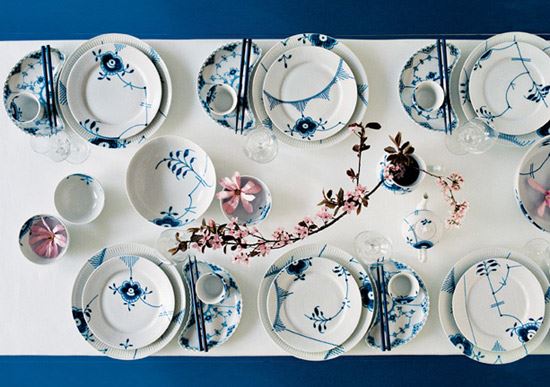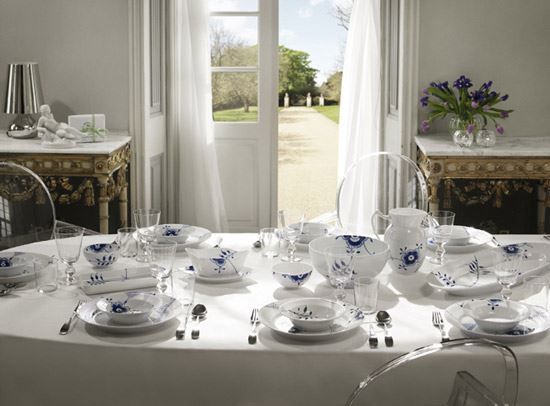 Karen Kjældgaard-Larsen is part of the designer duo Claydies consisting of Tine Broksø and Karen Kjældgård-Larsen. They have, among other things made these: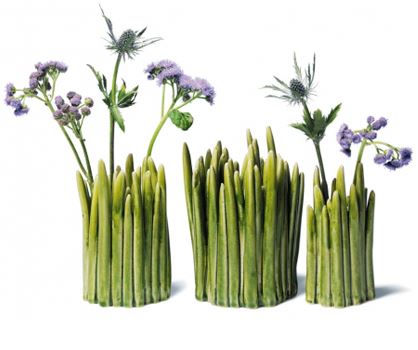 Karen Kjældgard-Larsen is an interesting designer, it will be interesting to see what is next ...