Royal Copenhagen Blue and Black Fluted Mega

Mega tableware was actually Karen Kjaeldgaard-Larsen's thesis from the Danish Design School and afterwards she showed her sketches to Royal Copenhagen, who immediately decided to put the tableware into production.

In 2011 Blue Fluted Mega was selected as Denmark's most beautiful tableware by a vote of approximately 4000 people, closely followed by the classic Blue Fluted and Flora Danica.

Fluted Mega was introduced in black in 2006 and although the blue tableware remains the most popular, the black fits into many interior designs and modern kitchens, which have just been held in white and black with only few colors.
See all our coffee service and dinner service here!
Royal Copenhagen Blue Fluted MEGA: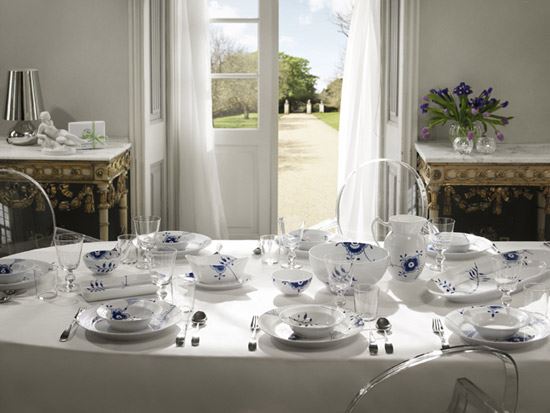 Royal Copenhagen Black Fluted MEGA: