Le Klint CARRONADE pendant/spot is designed by the Swedish artist Markus Johanson.
The series consists of the pendant as shown here and a combined wall and table lamp and floor lamps. It is an exclusive lamp series in superb quality. CARRONADE is produced in Denmark from American Chessnut with brass details and flat black lacquer.
Se also Carronade Table Lamp, Carronade Reading Lamp, Carronade Floor Lamp, Carronade Table/Wall Lamp.
CARRONADE is the first lamp series developed i collaboration between Markus Johansson and LE KLINT. CARRONADE was first developed as a table lamp made to look like a small cannon shooting light. This also transfers into the name CARRONADE, which is the name of an English naval cannon from the 18th Century produced by the ironworks Carron Company. This shows how Markus Johansson has worked with an at the same time playful, challenging and significant design, which also carries through to the name. It all started with the table lamp as the small cannon, but from there it developed into an entire lamp collection, which is released in four variants: Table/wall lamp. spot pendant, multifunctional floor/reading lamp and a tall floor lamp.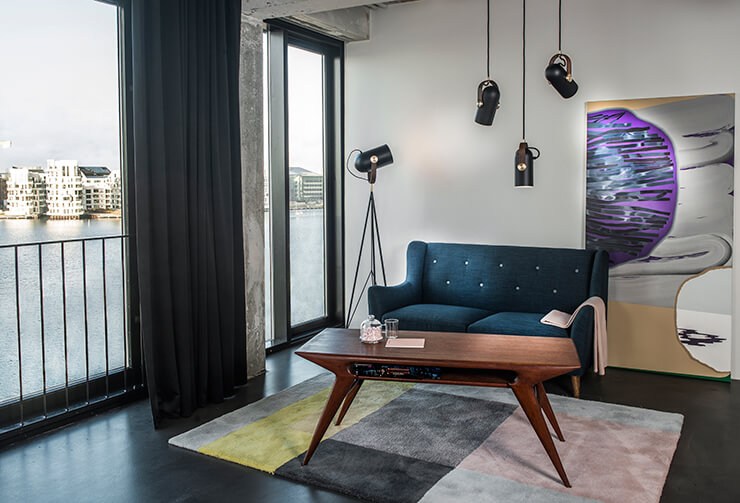 Aside from the official inspiration in the shape of the light cannon the series also brings to mind a film set, where the large projectors shine light down on the scene of the shoot. The series is very suitable for utility lighting at the exact spot, where you want it. Precisely as during a film shoot.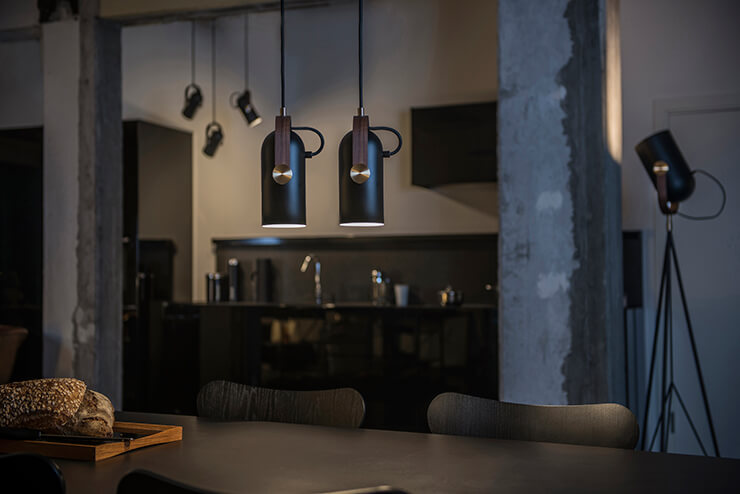 With this new series the Danish design icon LE KLINT has done it again and proves that they are able to continously find new young desing talents to develope new and inspirering lamps that have a unique expression and stand out in the crowd.
See our entire selection from Le Klint here!
See all our Le Klint pendants and ceiling lights here!