​Dyberg Larsen's table lamps
Dyberg Larsen's own series of table lamps have been designed by the designer Frank Kerdil, who shapes the lamps in a beautiful design that is easy assemble. The series of Pineapple lamps are made for fast assembly and at the same time they give of a pleasant light in the room.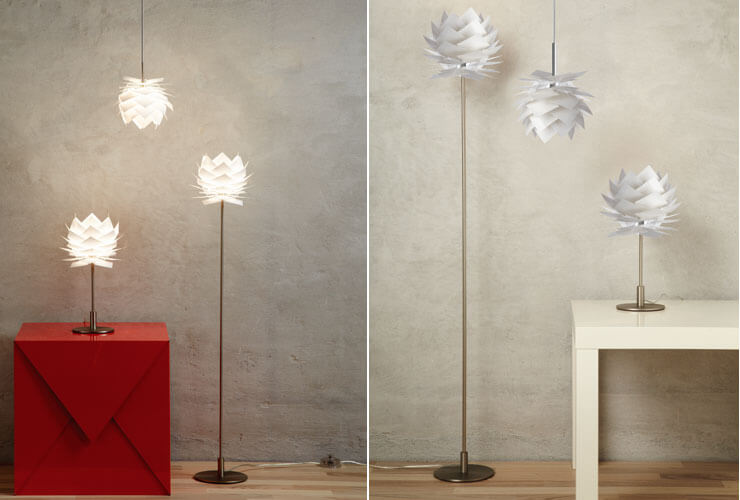 The lamps from Dyberg Larsen er made to fit into any home both the classic and the modern minimalistic. The table lamps from Dyberg Larsen has white as base color, but also exist in black, golden, cupper-colored and in aluminium-color, which gives a beautiful alulook.
The table lamps are suitable for the small table by the sofa and by the television to give extra light. Furthermore Dyberg Larsen's lamps are also suitable for decorative lamp and light composition, where the various lamps are put together. For instance the Pineapple table lamp can be put together with the floor lamp and the pendant to form and ensemble matching each other in a part of the living room. Thus you draw out the lamp visually in a way that makes it work both as lighting and as a decorative arrangement.
99 % of the lamps of Dyberg Larsen are produced and assembled at their factory in Asperup, Denmark, so it is both Danish design and production. Dyberg Larsen is thus set in the same tradition as Le Klint, who produces their lamp shades in Odense, Denmark.