To whom, it may concern
This is to certify, that DPH Trading, Løkkegravene 49, 5270 Odense N, Denmark, owned by Mr. Jørgen Risager, has been customer of Jyske Bank, Odense for a number of years.
Throughout the period we have known the firm as a serious enterprise that runs a well-reputed business.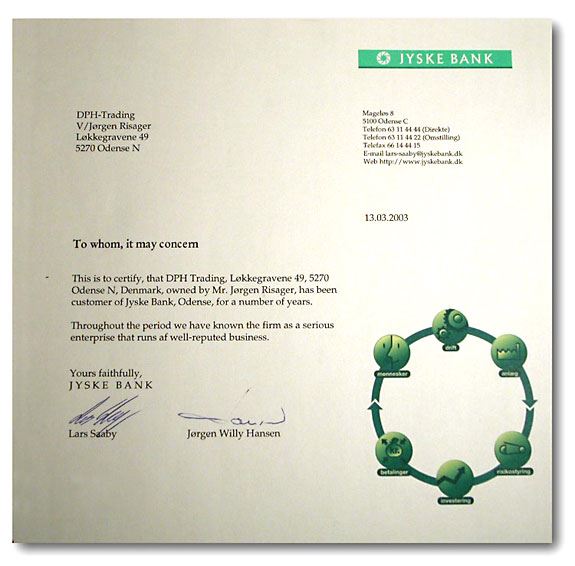 The following text presenting the company behind the credit assessment is copied from the website www.experian.dk
Experian A/S is the sum of RKI and KOB
We offer tools that increase sales, target the marketing and reduces the risk of loss. The RKI registry gives you data on registered companies in the the RKI. The KOB database provides you with objective knowledge of the companies.
What can Experian A/S do?
We are the market leader in Denmark and a subsidiary of the listed company Experian. Our data and solutions help companies around the world. Our data quality is top notch, so you can make the right business decisions.