Royal Copenhagen has produced many different collectibles through the years. The dominant collectibles are those that relate to the Christmas plates like the Christmas cups, which make the plates into part of a coffee service, the Christmas drops and Christmas bells, which share the motif of the Christmas plate man forms a set, which is issued every year. They are all still issued annually.
Furthermore there are the annual mugs, which were issued in a small and large version in the period 1967 to 2014. These mugs were much used as presents on special occasions for a long period. Especially because the large mugs have a silver plate underneath, which could be engraved with a special greeting to fit the occasion.
Royal Copenhagen have also on special occasions issued bowls.
Other Collectibles from Royal Copenhagen
Royal Copenhagen has had great success with issuing collectibles that become highly sought after. Currently the most popular collectibles are the beautiful Easter eggs that are issued annually. They are a relatively new collectible that have enjoyed great success from the beginning. The early years of the Easter eggs are highly sought after as only few wish to sell.

The Christmas cups that goes with the Christmas plates are another series of collectibles that are issued every year together with the Christmas plates and shares its motif. Together the Christmas plate and Christmas cup make a nice little coffee set that ads a bit extra to Royal Copenhagen's Christmas series by making it possible to use it as a Coffee service with great possibilities for variation.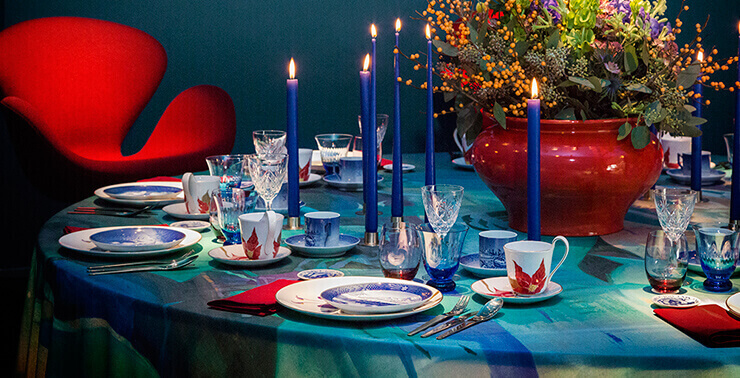 Together with the Christmas cups we also have the Christmas drops and Christmas bells that complete the Annual Christmas issue by Royal Copenhagen that still continue toady.

A series that ended in 2014 was the otherwise popular series of Annual mugs that came in a large and a small version. The large mug had a silver plate underneath, where you could engrave a small text to the receiver of the mug.