A vase from Royal Copenhagen with a beautiful motif is the pride of the home with or without flowers. They look splendid and can decorate and liven up the corners of the house, where you have a spot that needs a bit of life. The motifs are many and spans across flowers, landscapes and maritime motifs. There is something for any taste.
Royal Copenhagen Vases and Jars
Royal Copenhagen vases are characterized by great variation. The difference in design and material is significantly larger by Royal Copenhagen than by Bing & Grondahl. This is very much a result of Royal Copenhagen being bought by Aluminia and in the final merger of the two factories Royal Copenhagen got a large department with production of stoneware and faience.
There is great variation in the shape of the individual vases and they can be used differently depending on what you wish to use them for. There are vases with a narrow neck for the single fragile flower or vases with broad necks for the large colourful bouquets that can trully add some colour to the living room.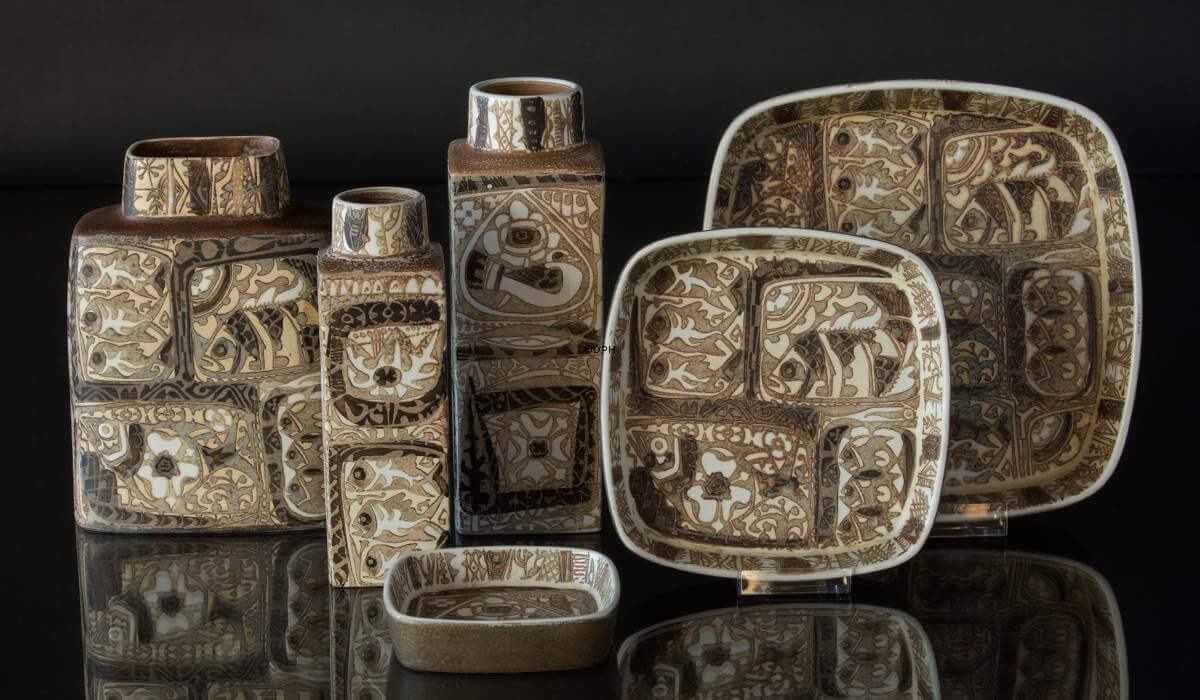 A wellknown example of faience vases from Royal Copenhagen are the vases designed by Nils Thorssen. Faience and stoneware were very popular in the 60s and 70s and Royal Copenhagen had great success with the production. This means that there has been produced a large amount of these vases and dishes that have adorned many homes in Denmark.
Furthermore Royal Copenhagen has also produced many porcelain vases with motifs in the same vein as Bing & Grondahl. Thus we find vases with motifs of flowers, landscapes and ships.