Do you need guidance?
Find guides and support for the functionalities in the web shop. Follow the step-by-step guides and get support finding the perfect lampshade for your lamp, how to get an offer or how you easily make a purchase.
Below please find another set of photos, that hopefully will give you some tips and ideas for your own personal style in your home. - Most of the items shown, can be found in our assortment. We hope you will find some inspiration and ideas, and like what you see.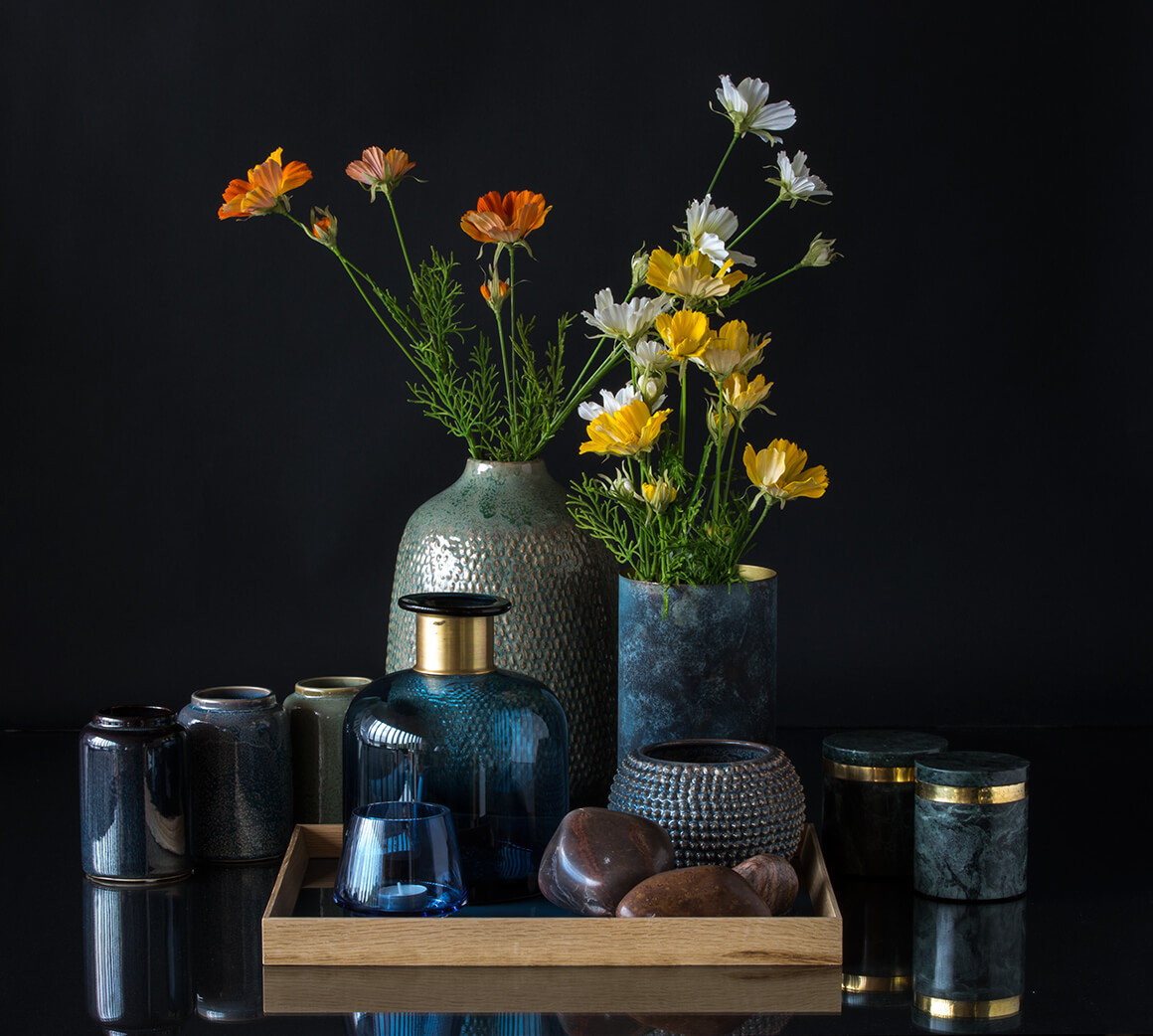 Assortment of vases, jars and tealight candle holders in matching style with a rustic wooden tray.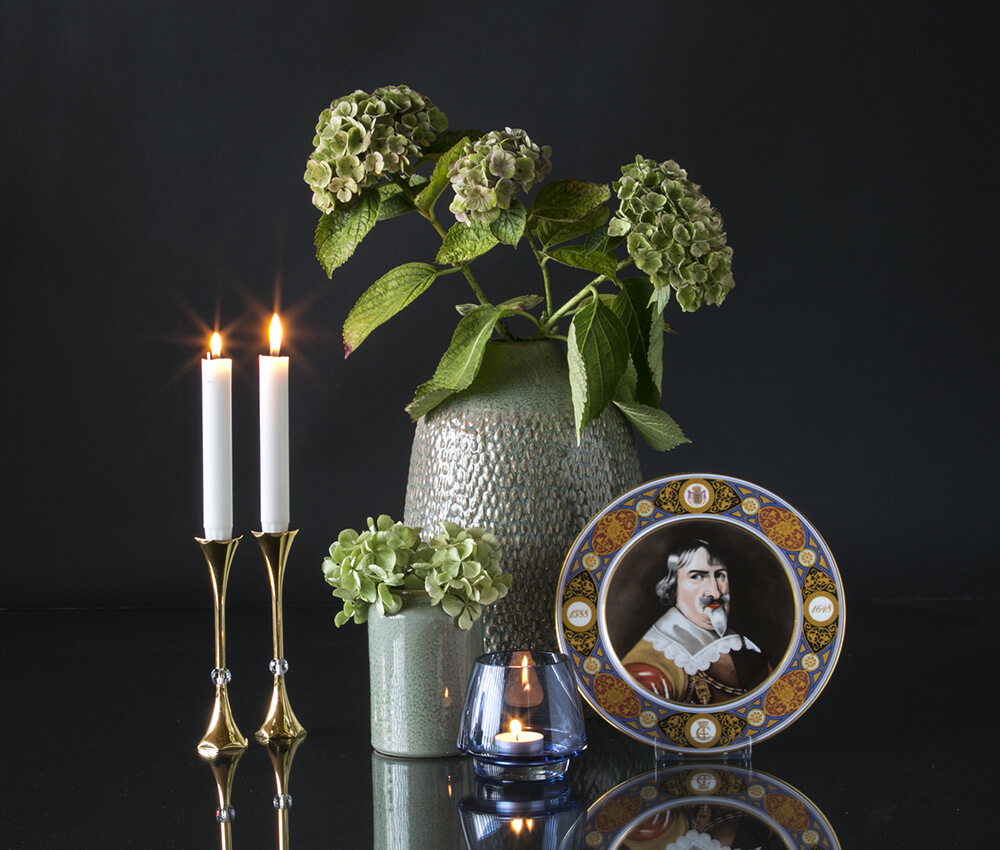 Here a plate of king Christian IV has been set together with a rustic vase and Asmussen Hexa candlesticks.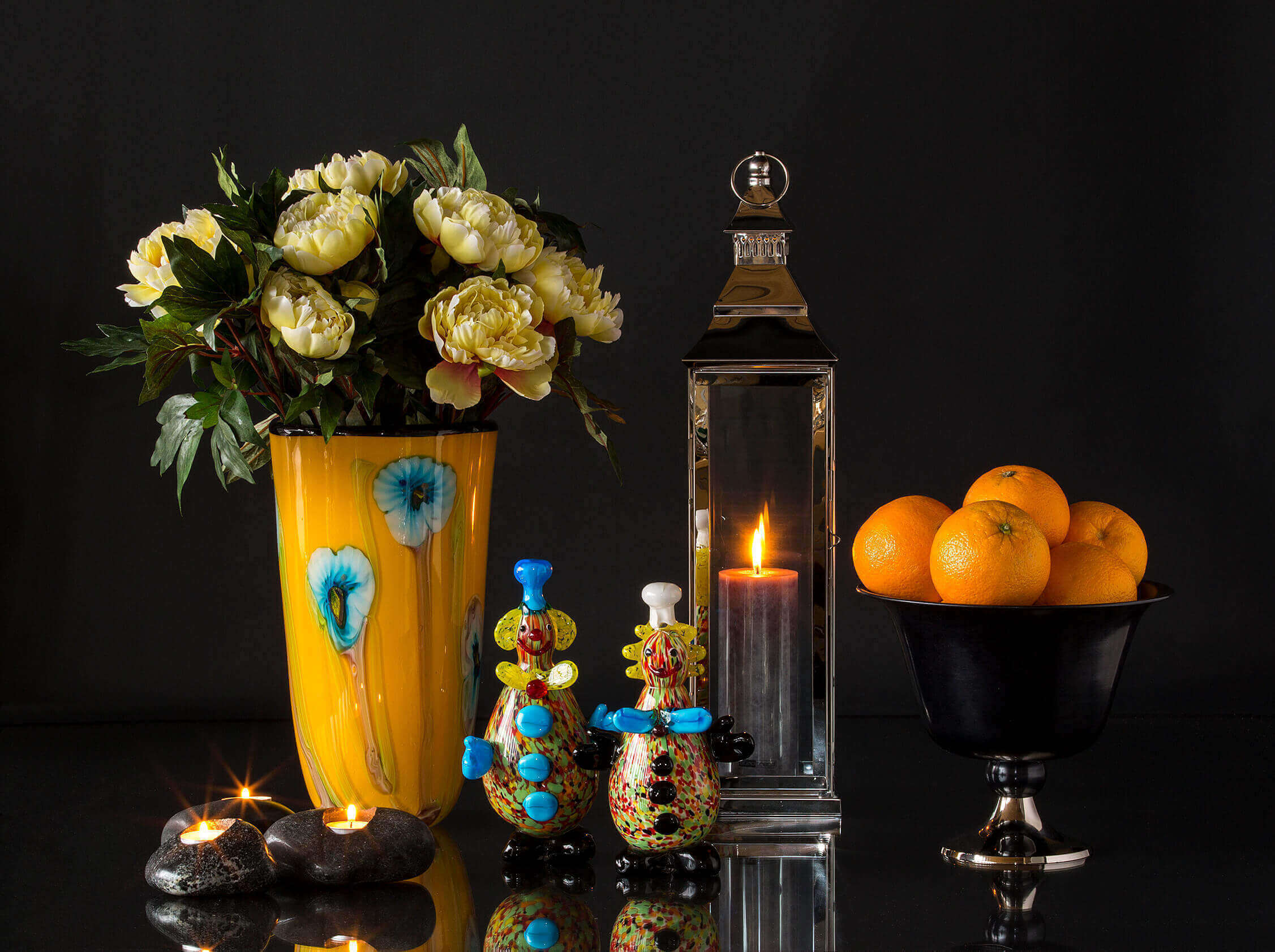 In the more festive corner we have two glass clowns set together with an attractive glass vase, fruit bowl, lantern and tealight stones.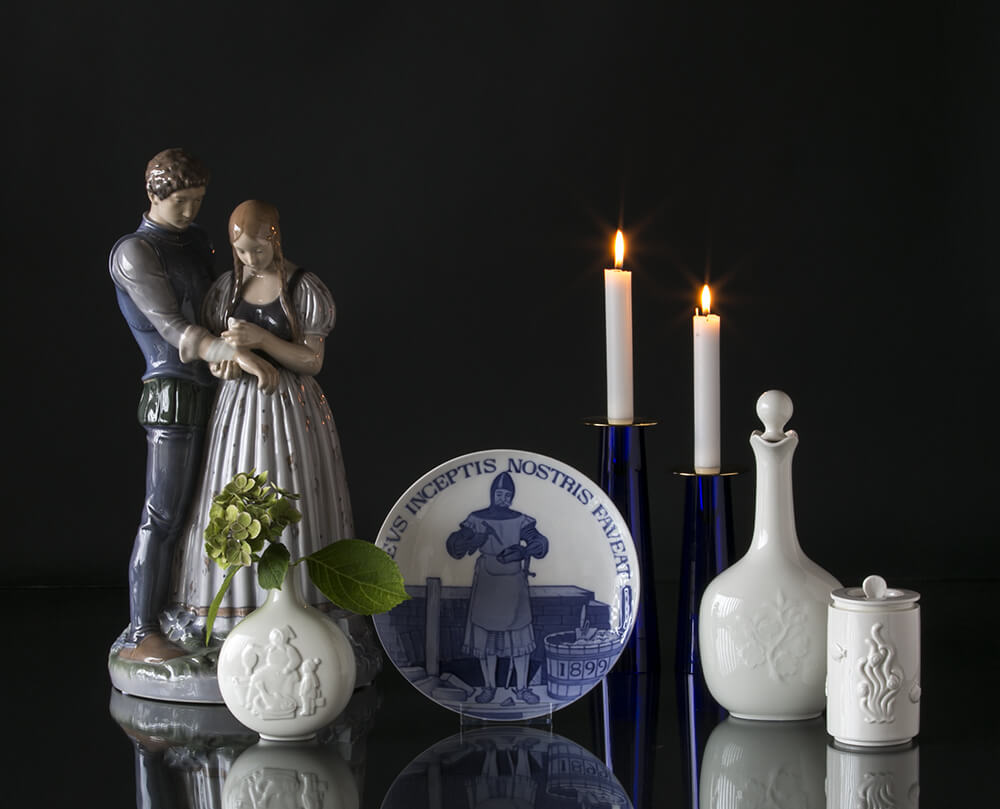 Large figurine of Maid and knight with masonic plate, two Asmussen candlesticks and Royal Copenhagen vases and jars.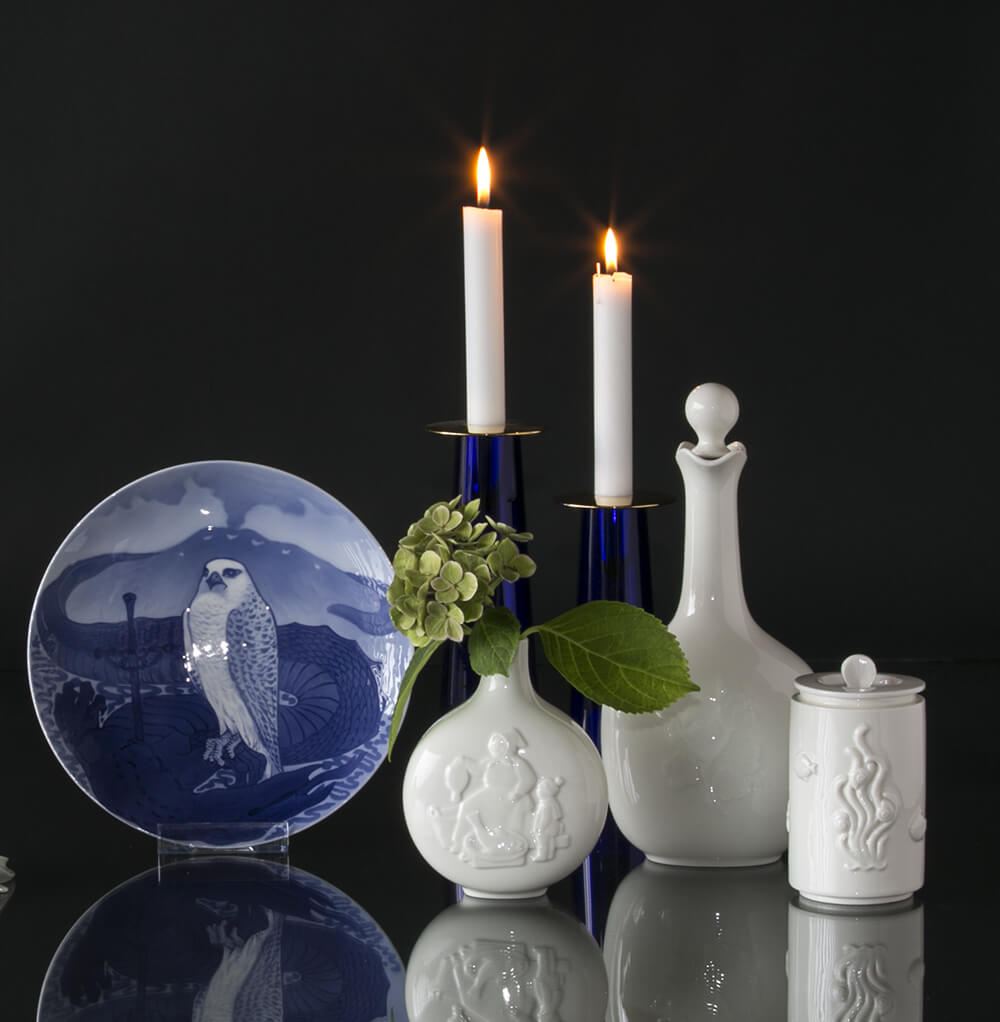 Memorial plate with Icelandic falcon together with white vases and jars in front of Asmussen candlesticks.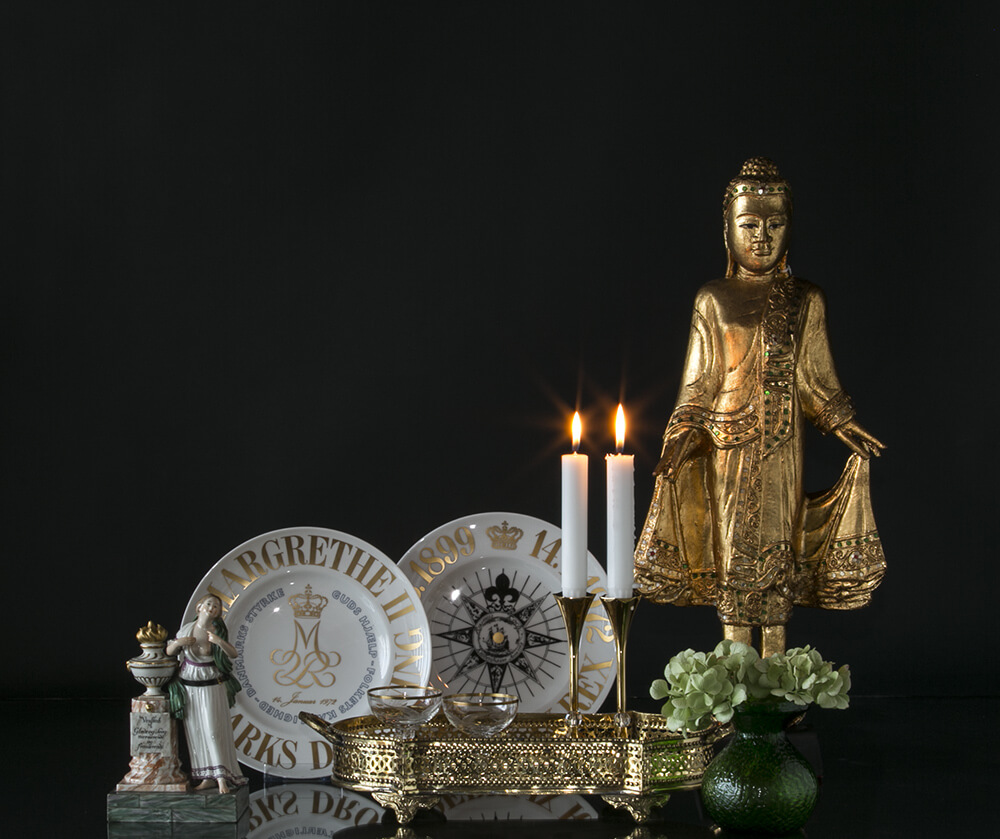 The friendship figurine has been set with memorial plates of queen Margrethe II and king Frederik IX together with a buddha and a tray with Asmussen Hexa candlesticks.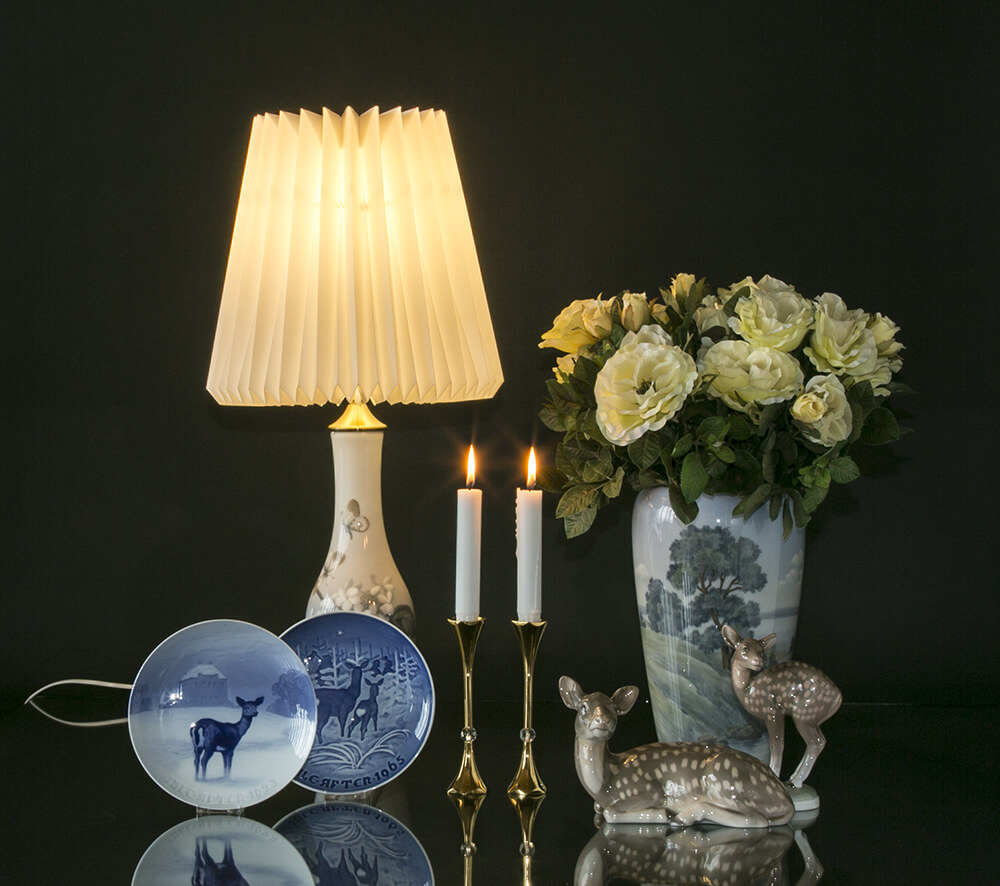 Here we have an ensemble of nature motifs with Bing & Grondahl Christmas plates of deer together with deer figurines, a vase with landscape motif in front of a Bing & Grondahl tablelamp. In the middle are two Asmussen Hexa candlesticks.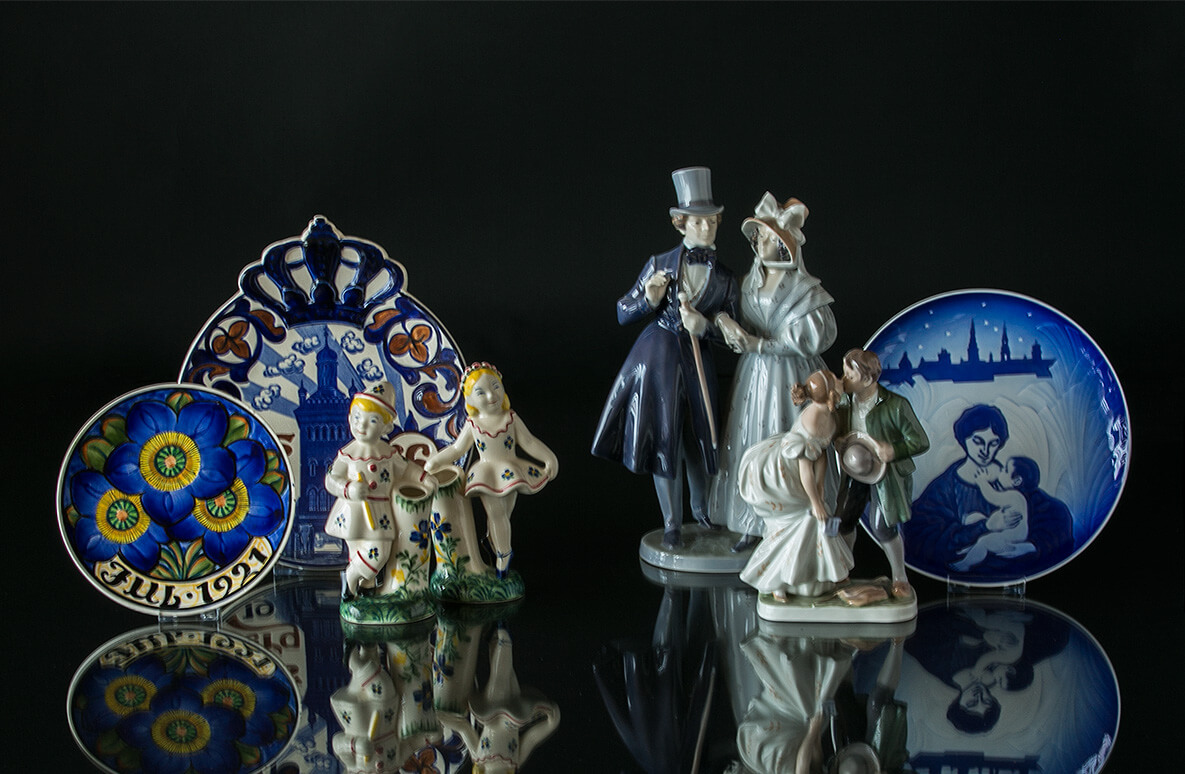 This ensemble is a beautiful arrangement of Aluminia Christmas plates and Brewery plates together with two children's welfare figurines set in opposition to two Royal Copenhagen figurines and a memorial plate of the fusion of Royal Copenhagen and Bing & Grondahl.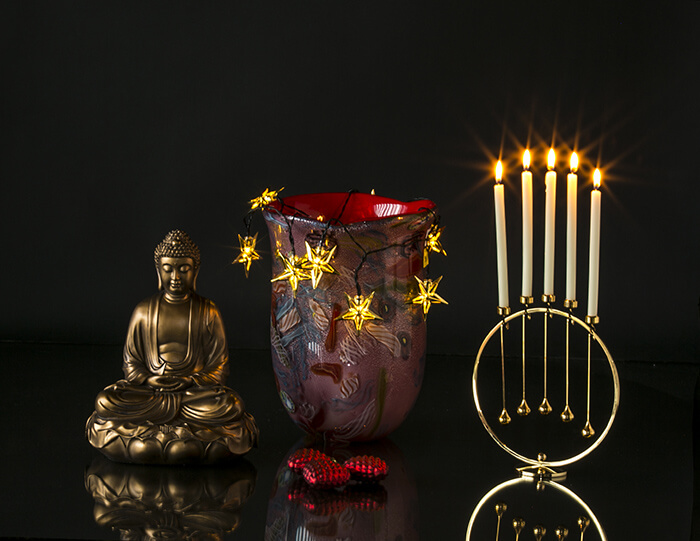 The attractive dark red glass vase has been set together with a buddha and Asmussen candleholders on the Asmussen year ring.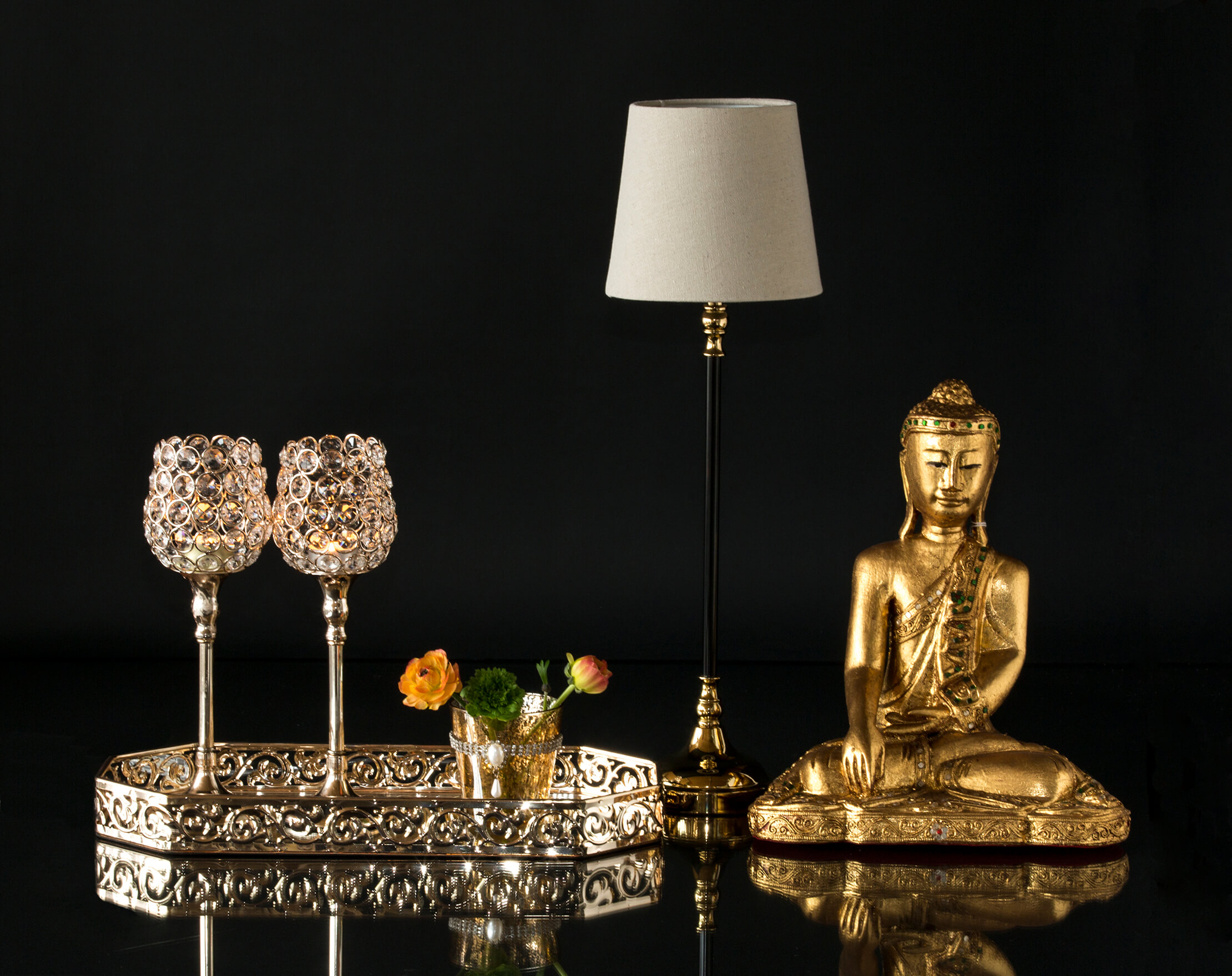 Here the overall theme is golden with candleholders on a mirror tray next to a golden and black lamp and a buddha.