The colorful variation of ceramics
Faience or earthenware is a type of ceramic burned in clay. Faience obtains its strength even in the first burning which takes place at 1100-1200 degrees celsius. When faience have been burned it becomes decorated and glazed. Then it is burned again to harden the glaze.
The glaze is not nearly as thick as porcelain glaze and is not burned at as high a temperature, which means more colors can be used on faience than on porcelain. The Faience-base color is a light yellowish, opaque ivory color, which is seen as the base color on the many faience vases and bowls.
Examples of faience (or earthenware):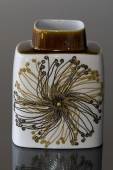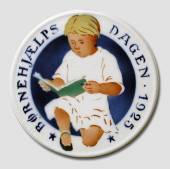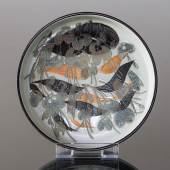 The Tenera faience era
Faience was at its peak in the 1960s, when the Aluminia porcelain factory wagered big on the Tenera faience, known by its blue decorations. It was a huge sales success.
The Aluminia factory had hired six young artists from Denmark, Norway and Sweden in 1960. The six women designed numerous vases, pots, bowls and much more by the name Tenera. It became widely known because of its blue base color and imaginative decorations in vivid colors.
The artists behind the Tenera faience series were Berte Jessen, Inge-Lise Koefoed, Kari Christensen, Grete Helland-Hansen, Beth Breyern and Marianne Johnson.
Examples of Tenera faience: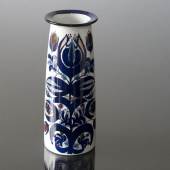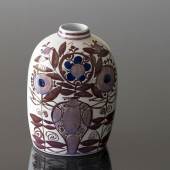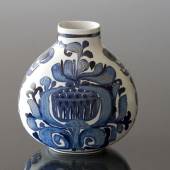 The Baca faience era
The Tenera faience was well received in Denmark and was through the 1960's and 1970's virtually a household item as the price both then and today is reasonable.
Another popular faience series has been the Baca faience, often known by its brownish hues. The main artists behind the Baca faience were Nils Thorsson, Johanne Gerber, Ellen Malmer, Beth Breyen, Inge-Lise Koefoed, Anne Marie Trolle and Ivan Weiss.
In the 1980s and 1990s faience was not particularly popular, and many thought it was unfashionable. Today, faience and stoneware is making a comeback in interior design as the raw look works well in many modern homes.
After Aluminia and Royal Copenhagen merged the Royal Copenhagen faience tradition continued. However, it was only to a very limited extent. One of the most popular sets in faience is the Blue Edge, while the Ursula and Ole series were some of the last series produced in faience.
Read more about other techniques: