More colorful and delicate
Over-glazed-items are decorated with colors after the glazing and second burning.
When the item is decorated on top of the first glazing (hence the name over glazing) more colors are available than the blue, green and brown colors which dominates the under glazed items.
If decorated on top of the first layer of glaze the item needs to be burned one more time at approximately 850 degrees celsius. This third burn makes the colors melt together with the glazing underneath.
Decorating with over-glazing is a longer proces than the under glazing decorations, as a result over glazed figurines and tableware are equally higher priced than the under glazed items. In addition to this there is not produced many over glazed figurines or much tableware due to the challenging proces.
Not suitable for dishwashers
Flora Danica is an example of tableware with over glazed decorations. Some figurines are also decorated with the over glazing technique. Most items with over glazed decorations such as the Flora Danica series are not suitable for dishwashers.
Examples of porcelain with decorations in over glazing: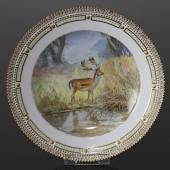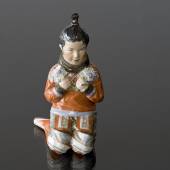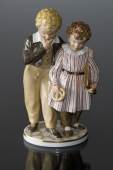 See also: