Read more about the collectibles in the web shop here. Learn i.e. how to
determine
the
age of your own porcelain and fine china or how to tell the different production techniques from each other. Find the information about this and much more on collectibles here.
Suitable for dishwashers
After the first burning the porcelain is ready to be decorated with colors and patterns. Most of the figurines, plates, porcelain sets and vases are decorated under the glazing.
Once an item is painted and decorated it is glazed and burned for the second time before it is ready to use.
Porcelain sets and plates with under glaze decoration such as Christmas plates, Blue Flower, Blue Fluted and White Fluted can without any problems be cleaned in the dishwasher.
Examples of porcelain with under glaze decorations: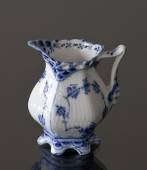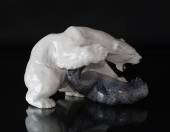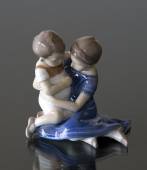 Other decoration methods: