The funny and charming Kay Bojesen monkey figurine brings a smile to most peoples faces. The Kay Bojesen monkey figurine is a classic that has been loved from the day it was born. The figurine is simple in its design, but can be placed in different positions, because its arms and legs are movable.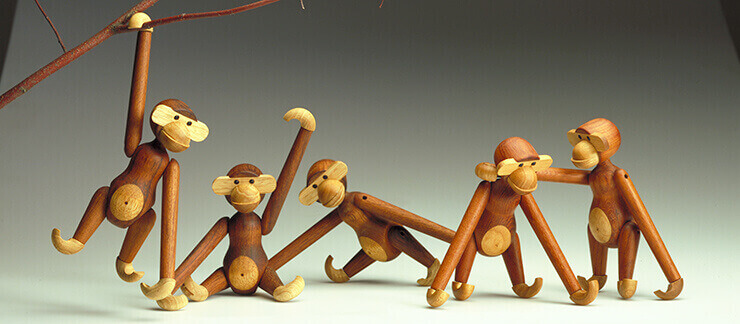 Kay Bojesen Monkey figurine

Just as a live monkey, the Kay Bojesen monkey can hang with its head up and down, in a single arm or leg. It can swing in everything from a troll branch in the ceiling to a bookshelf or a lamp. The figurine can follow its owner throughout life, and is therefore a very popular christening gift to both girls and boys.