In cooperation with the German porcelain manufacturer Rosenthal Bjorn Wiinblad has released many different plates. The most famous is, of course,
Wiinblad Christmas plates both in glass and porcelain
, but the Aladdin plates are also quite popular. In addition Bjorn Wiinblad also designed the Rosenthal plate series "Biblical Parable" in glass. Rosenthal has also published an
annual artist plate
which Wiinblad designed in 1976.
Number of items:   67
Items per page:
Prices shown in:
Price is based on delivery in:
Bjorn Wiinblad Aladdin Plates

Aladdin plates are made of porcelain with colorful designs on dark blue background. The Bjorn Wiinblad Aladin plates appeared actually in two series, but it is clearly the one with golden rim that is best known. There were made three plates in Rosenthal Aladin series with blue background without a rim, but the best known series has a beautiful gold border around the motif, also with blue background. The Bjorn Wiinblad Aladdin plates tell some of the key scenes in Aladdin story very beautifully. Bjorn Wiinblad was a master of expression with illustrations and you can sense his joy of art on every plate.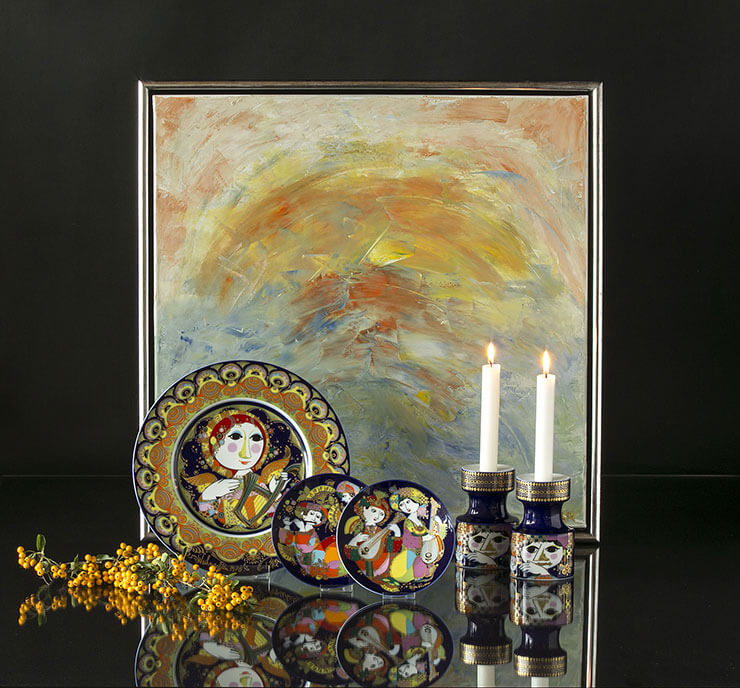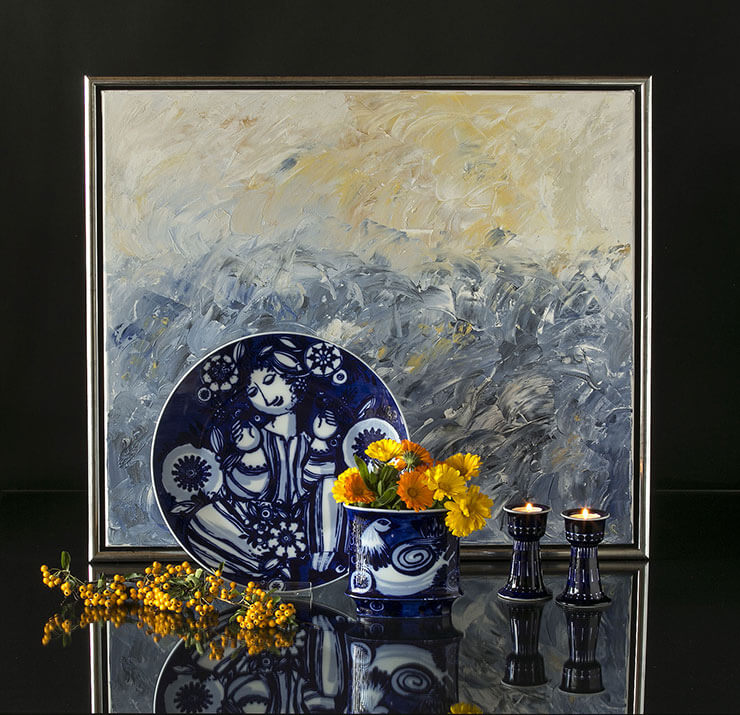 Bjorn Wiinblad "Biblical Parable" Plates

The beautiful Rosenthal glass plates called Biblical parable was published from 1982 to 1987 and they are all designed by Bjorn Wiinblad. He has found inspiration in the New Testament to portray some of Christianity's fundamental values and morals. The plates are made of glass motif in relief.