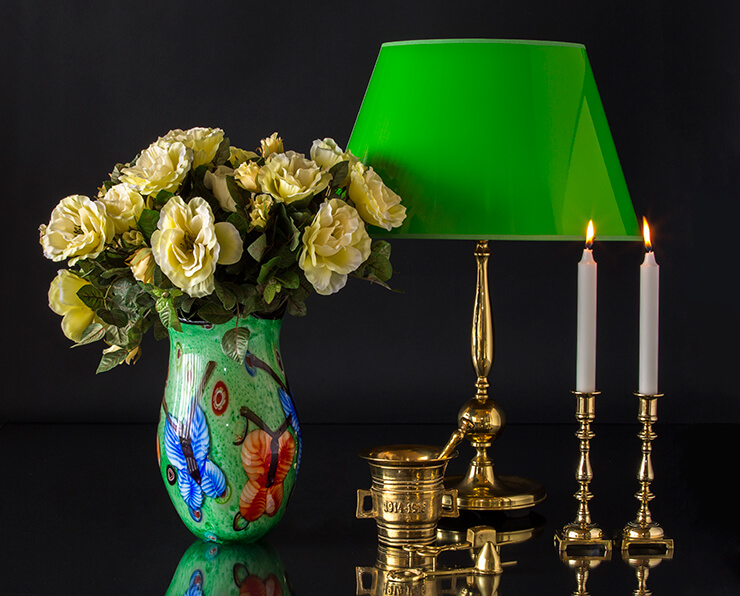 Candlesticks in silver, bronze and brass are an elegant addition to your home. They are the most classic candleholders and represent the image that most of us have of a candlestick. The also include the wellknown candelabra. This large and beautiful candleholder give an extra force to the decor, which attracts attention. Silver candlesticks give a special aura and presence with their light and cool look, which fits in well with the silverware on the table.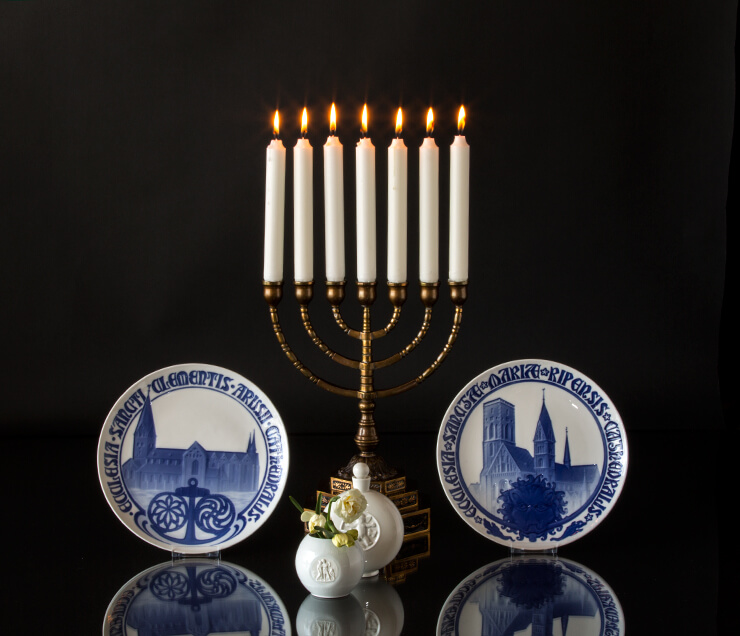 Annual Candleholders in Tin
From Scandia Present AB in Sweden we have a special series of Annual candleholders in tin. Scandia Present AB was a large producer of collectibles in tin situated in Karlshamn in Blekinge, Sweden. This series of candleholders was issued in the period 1978 to 1999. Each of these candleholders have besides the year also a flower on the back. On the Annual candleholder 1978 the flower was the Linnaea. This flower is named after the Swedish botanist Carl von Linné, who developed the basis of modern botany.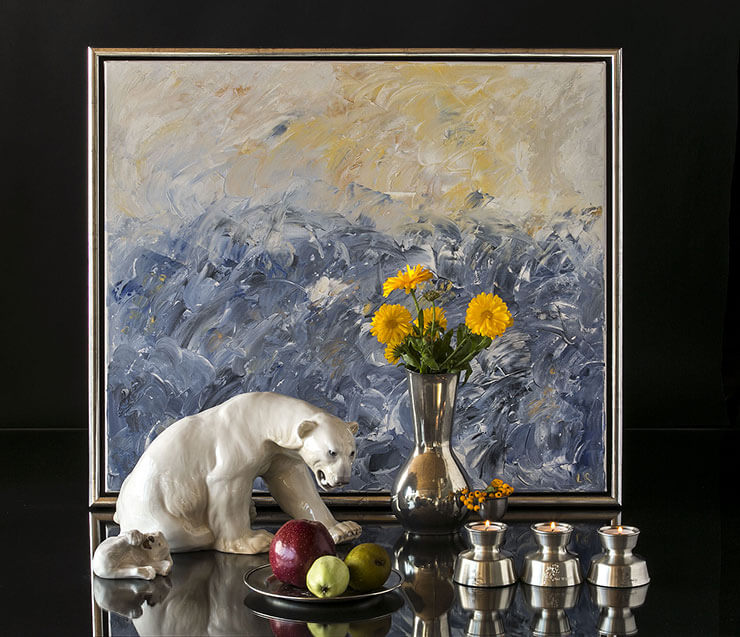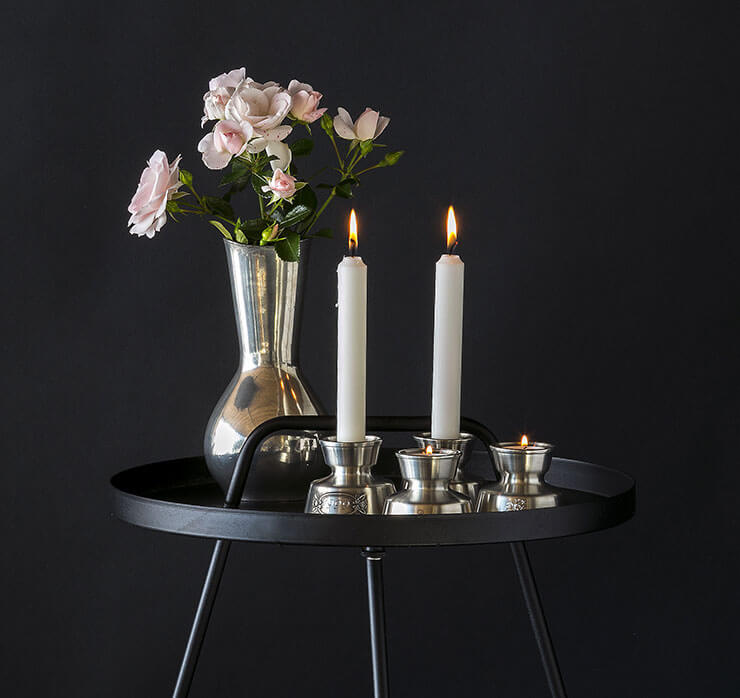 Each candleholder thus has a beautiful flower cut in the tin on the back, so you can find the flower that fits your taste or the flower that fits your year. Scandia has furthermore produced a series of tin egg cups with chicken breeds and tin plates with biblical motifs, months, castles and Swedish kings and queens.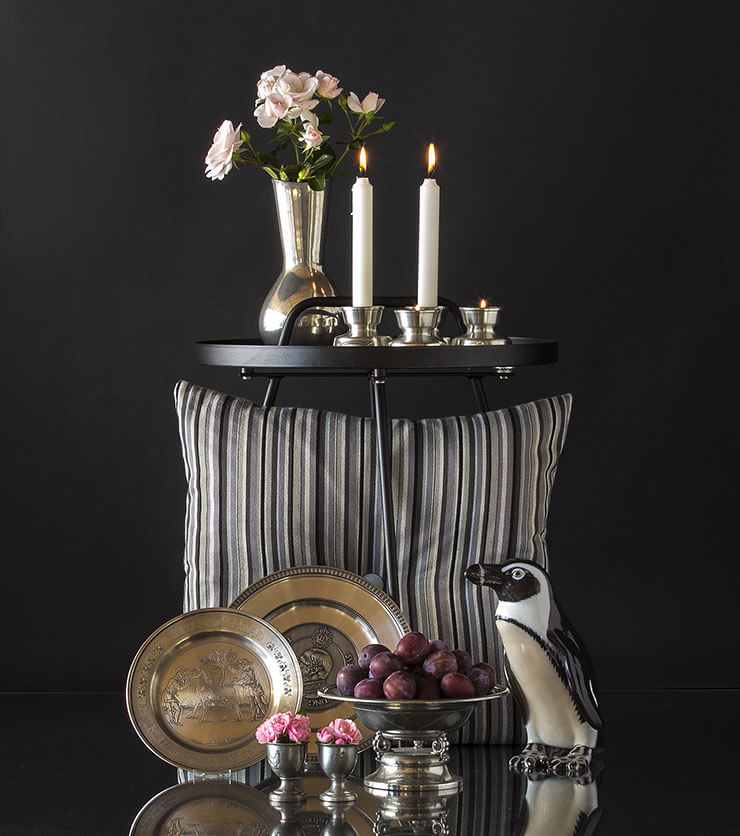 The candleholders both work on their own or in groups. At the same time tin has become modern and fits in with the modern decor with polished metal surfaces that have also become popular for the kitchen appliances. They also work well as decoration on a table and tin can easily be combined with most colours in a good way.