Le Klint model 101, named the Lantern,
is
one of the first
lamps
Le Klint took
into production
and is
still
very
popular today
.
The
Le Klint
101
pendant
was
designed by
Kaare
Klint
in 1942.
Le Klint 101 pendant model, The Lantern

This lamp is available in four sizes: Le Klint model 101a of 27 cm in diameter, Le Klint model 101b of 34 cm in diameter, Le Klint model 101c of 42 cm in diameter and Le Klint 101xl of 55 cm in diameter.

The extra large lantern lamp is mainly used in business receptions, large meeting rooms or public areas. The Le Klint lantern lamp is a perfect source of light and a sculpture in the room as well. The smaller sizes of model 101 is more useful in private homes where they are used as lamps over the dining table, lamps in halls, etc.

The Lantern is also a part of the Le Klint logo, as Kaare Klint designed back in 1943 and subsequently has gone through a renewal with respect for the original logo and without too many changes.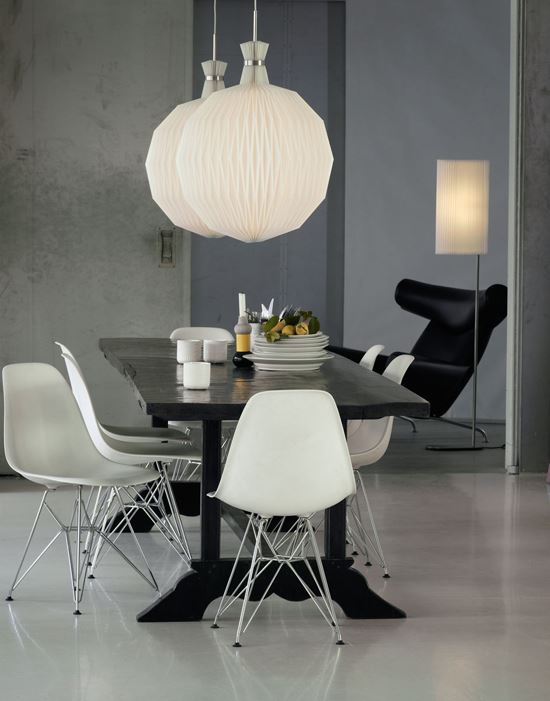 ​See our entire selection from Le Klint here!
See all our Le Klint pendants and ceiling lights here!