Royal Copenhagen Christmas decoration, Easter eggs and Christmas presents 2017
Now the Royal Copenhagen collector's items and decorative items for the year 2017 are available! This year the theme of the Christmas plate is "By the lakes". The motif shows a father feeding the swans together with his daughter by one of the lakes around Copenhagen. The inner lakes of Copenhagen consists of three lakes; Sankt Jørgens lake, Pebling lake and Sortedam lake. The Christmas plate shows Pebling lake with the lake pavillion in the background.
The lakes are part of the defensive structures around Copenhagen and were originally created by stemming up a river valley, where the lakes are situated today. The streams that feed and empty the lakes are in pipes today. The lakes are a popular sight for the people of Copenhagen.
Aside from the Christmas plate the motif repeats on the Christmas cup, Christmas bell and Christmas drop as well as the annual figurine that show the girl with a swan.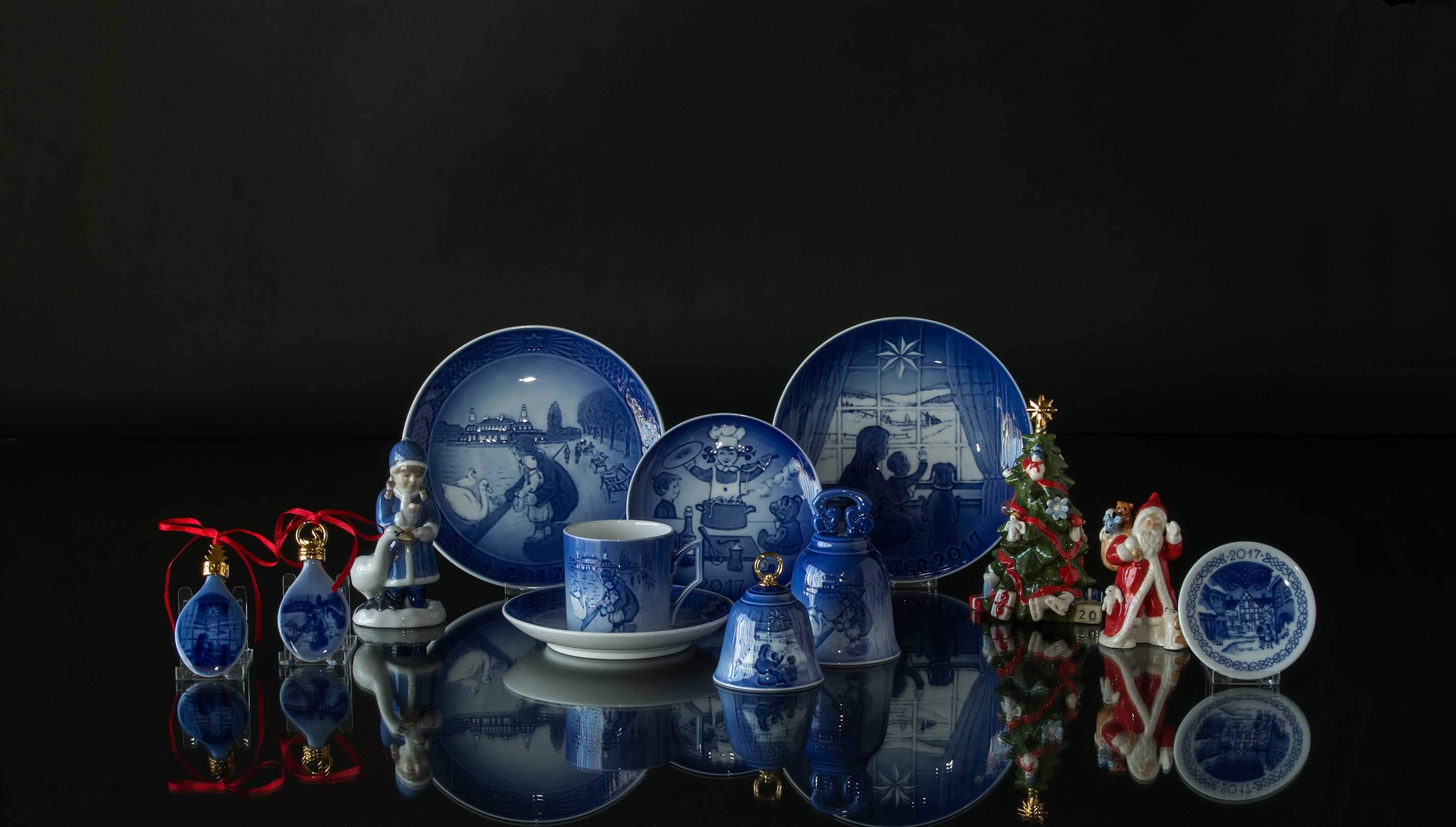 The Christmas plate and other items of this year were drawn by the artist Allan Therkelsen.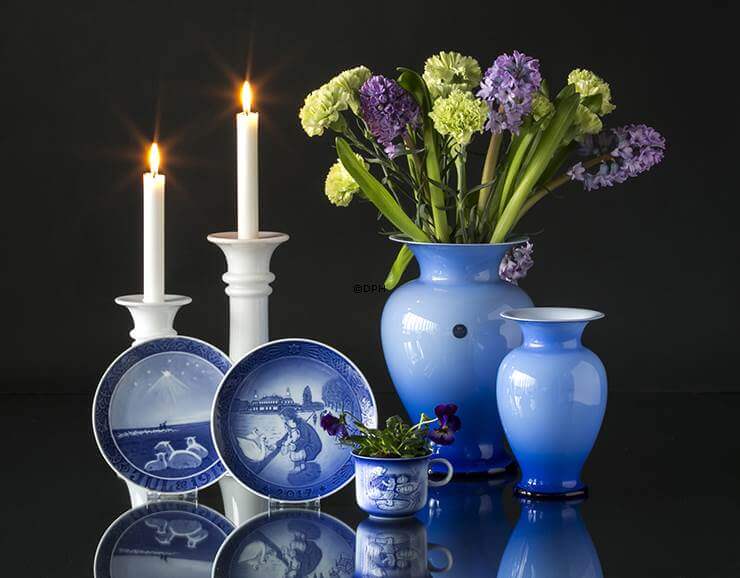 This year Santa is out and about with a lot of small animals. They are both in his sack and pocket and one little puppy looks up admireringly at Santa.
The Christmas tree 2017 is well assorted with a red ribbon and lots of large ornaments and Christmas presents.
Santa Claus and the Christmas tree 2017 is designed by Sven Vestergaard.
The Royal Copenhagen plaquette 2017 shows a motif from the town Næstved. On the snow covered streets a couple walks together towards the Hotel Kirstine. which is situated in a 250 year old timbred house.

The plaquette 2017 is designed by Sven Vestergaard.
Royal Copenhagen products are in themselves a small piece of Danish cultural history. The blue plates are made in accordance with traditions of handicraft and the motifs always give a sense of fairy tale to the viewer. Especially the Christmas plates are known worldwide and sought after across the world.
See more at Bing & Grondahls Christmas series 2017.