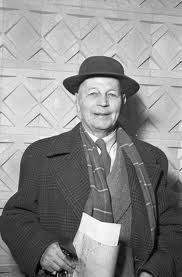 Bent Helweg Møller was among other project responsible for the reconstruction of Amagertorv no. 29 in 1922 and Heerings Gård from 1923 to 1927.
Odense:
In 1937 Helveg-Møller built a number of villas surrounding Hunderupvej. He rebuilt and expanded the city hall (1939-55) and participated in the construction of Eventyrhaven, which was once called H.C. Andersen haven (1942-43).
The Royal Porcelain Factory - Royal Copenhagen Porcelain
Bent Helweg-Møller designed the salesroom with showcases at the Royal Porcelain Factory at Amagertorv 6, Copenhagen (1922), together with the Royal Porcelain Factory's pavilion at the World Exhibition in Paris (1925).
Bent Helweg-Møller also designed several old beautiful memorial plates produced at the Royal Porcelain Factory in the period 1909-1914.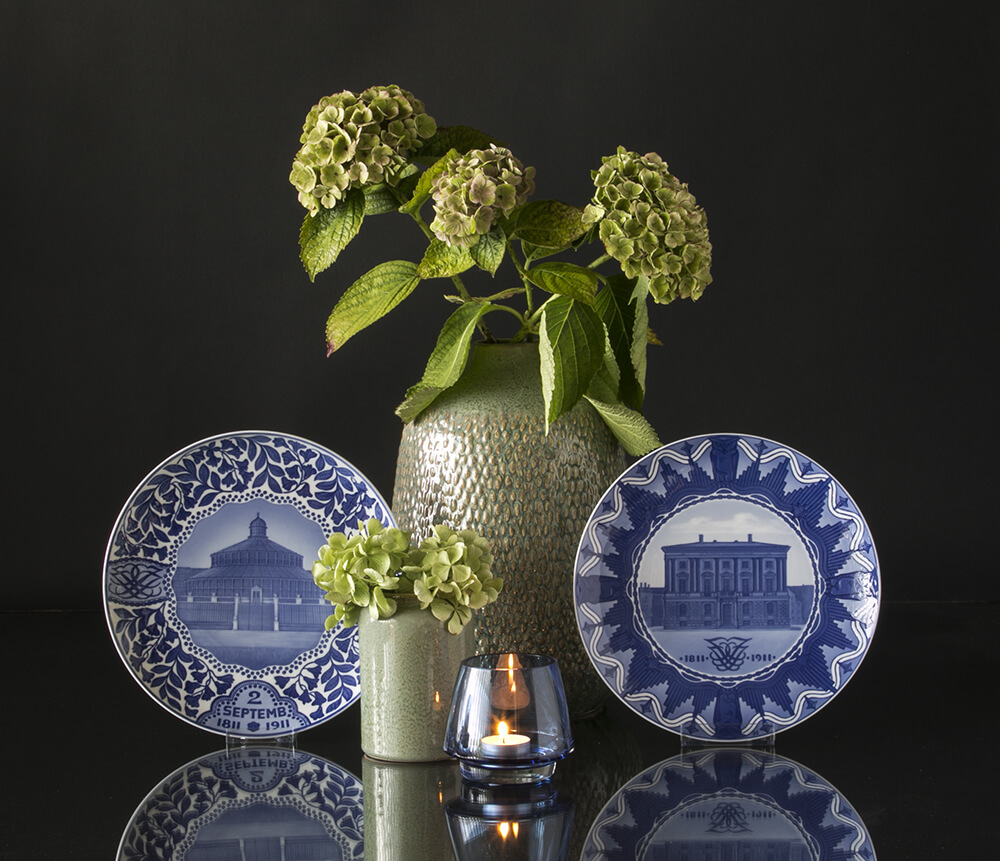 Here are some samples of the rare and very beautiful commemorative plaques and plates from Royal Copenhagen.
See more about the architect Bent Helweg Møller (in Danish) here