Fast delivery
Fast and Safe Delivery
Personal Customer Service
+ 45 66 18 95 95
Save up to 70% on popular products
See all
Bestsellers in Collectibles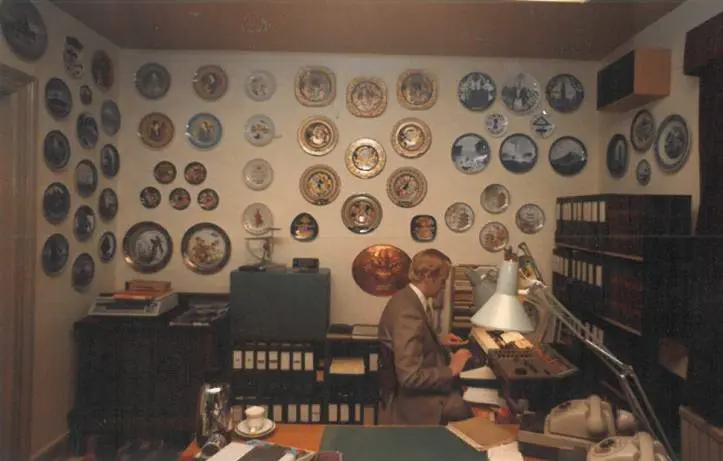 The Story of DPH Trading
DPH Trading is built on the old virtues. - A word is a word and the customer is always right, the phone (and now emails, too) must be answered by a human, not a machine. We are real people who make sure that everyone we are in contact with are heard and understood, and preferably be happy when they walk out the "door".
DPH was founded by Jorgen Risager in 1972. We have always thought that beautiful things should be recycled, not thrown away - It is part of our DNA to make new and old things fit together. With us you will find a huge selection of new and old porcelain and glass, candlesticks, vases, bowls, trays, glass art, collectibles, retro lamps, plate hangers and we have a large department with new classic lamps, and Denmark's largest selection in lampshades, ... and lots more.
After 50 years and going, DPH has built up an enormous knowledge of the market, created fantastic relationships with suppliers and customers all over the world and therefore always has lots of exciting items available.
Where new and old goes together
It is our experience that many of our customers feel the magic of creating a beautiful home by combining new and old. - When you combine old things with soul and history, with new modern things, your home will become more harmonious. - We recommend that you use your beautiful old things, instead of storing them away in cupboards and drawers.
Not only do we have older plates and other items, we also have the stands and holders to make it easy to hang them on the wall or put them in the bookcase.
We continuously buy lots of old figures, plates, glasses, dinnerware, etc. At the same time as we are constantly adapting our HUGE selection of new items, so that it complements the many retro, vintage and antique items in our selection.
Whether you want to buy or sell Royal Copenhagen, Bing & Grondahl, Rorstrand, Porsgrund, Gustavsberg porcelain, Holmegaard glas, Måstad, A. Holthe tin etc. or you seek home inspiration, tips and ideas, price lists on old figurines, plates and other collectibles. You can find it here.