Photos from our store
Do you have questions?
Below you will find some photos from our shop in Odense, Denmark. We are very proud of our large range of different and very exciting products. Customer service is a virtue with us. Visit us in Løkkegravene - we are worth a visit!
The range of our sortiment figurines, wall plates, vases, as well as other collectibles, lighting, lampshades, decorative items for your home, gifts, Chinese cabinets, Italian consoles, mirrors etc. As you will see on the photos, DPH Trading has a large and diversified assortment.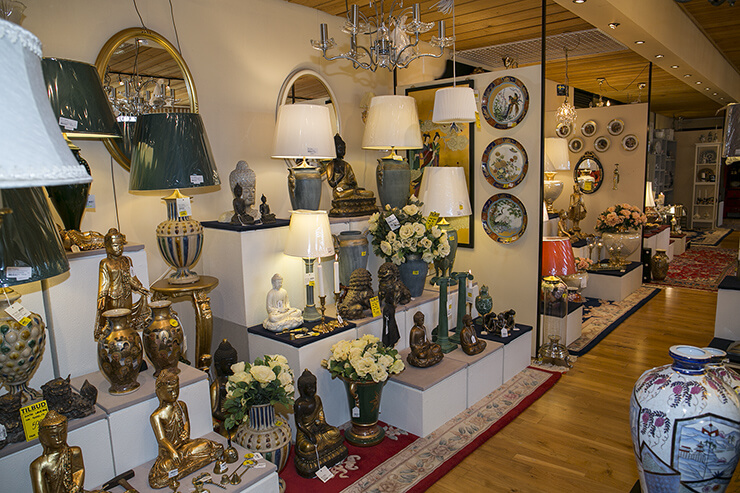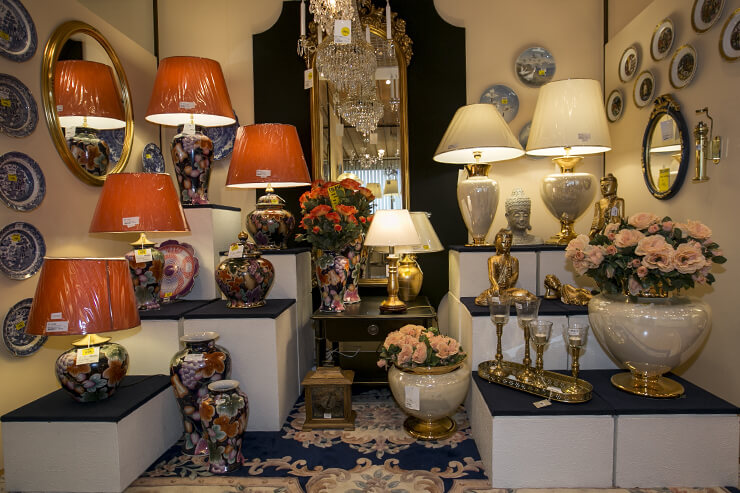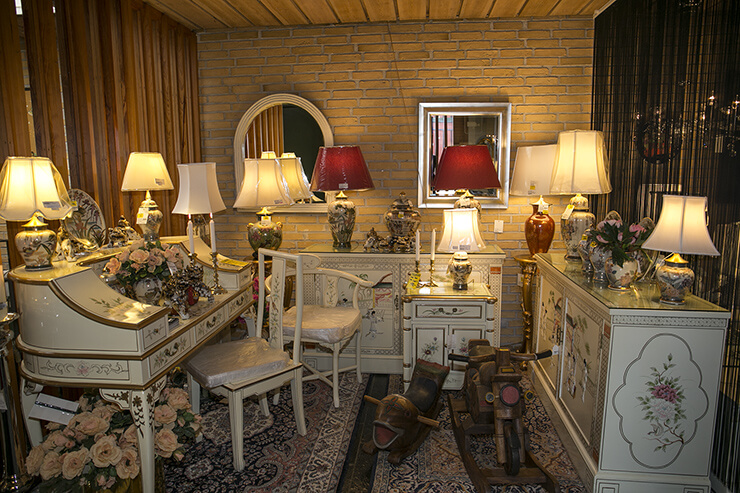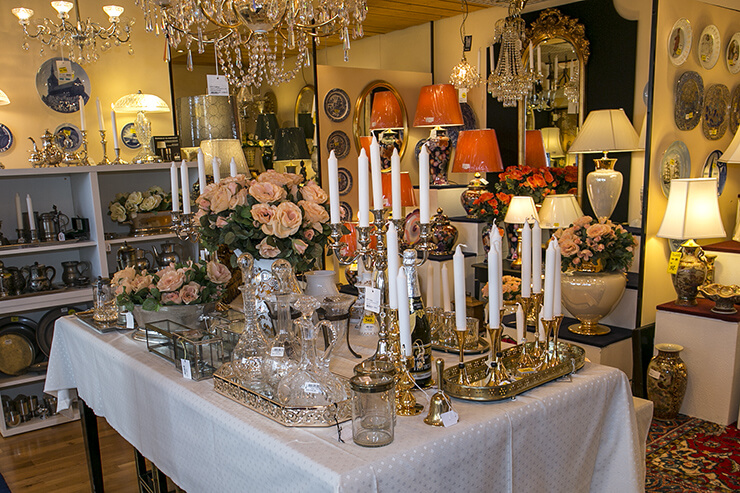 Some items in our showroom cannot be found on any other pages of the website. However if you see items on the photos, you would like to buy /know more about, please send us an email, or visit our showroom. - We look forward to giving you the requested information.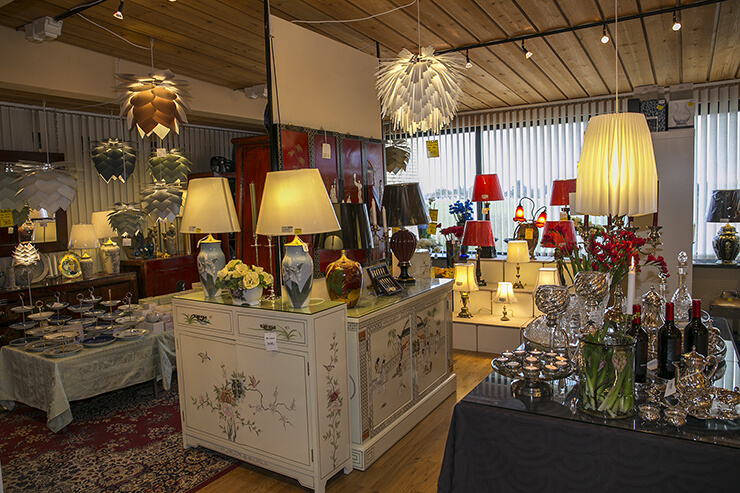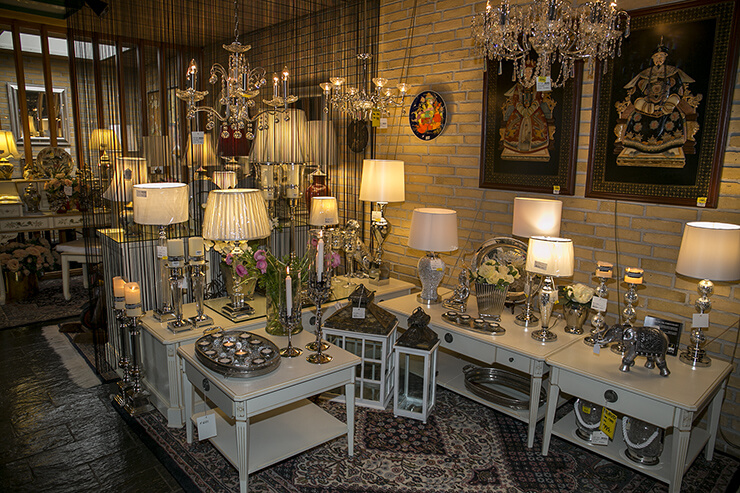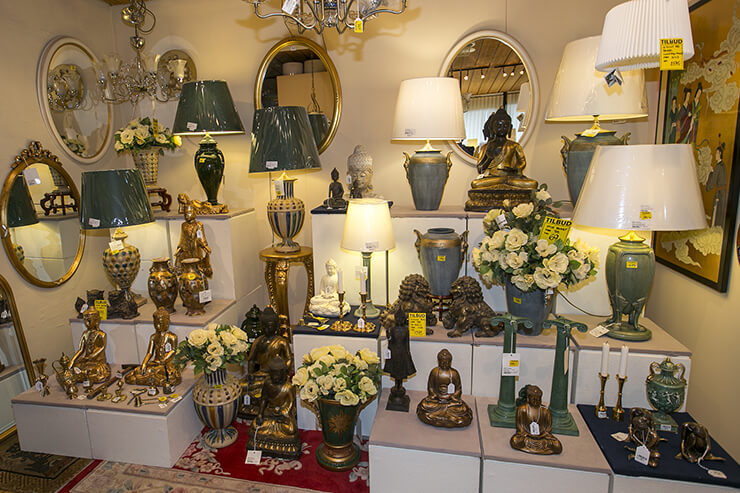 In our exhibition and in our stock we also have many different buddhas that are a great addition to the decor.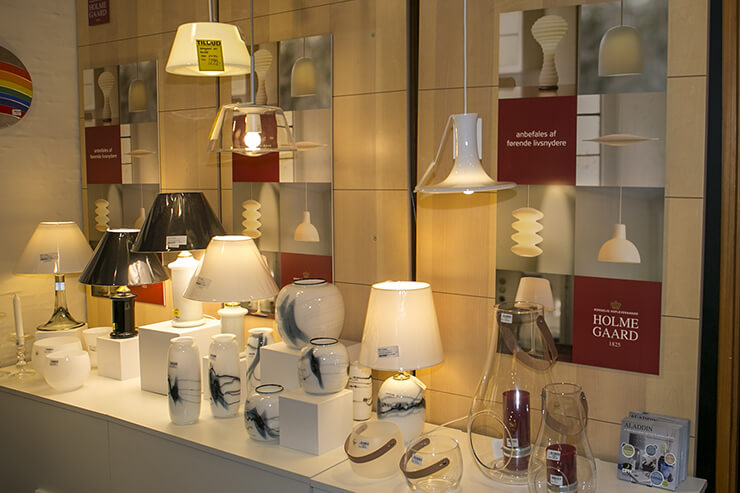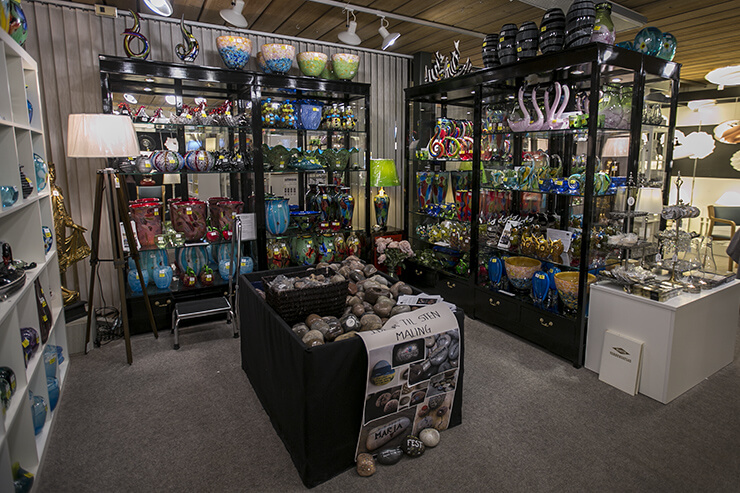 We have our own series of beautiful mouth blown glass art, where we have both figurines, vases, bowls and candleholders to chose between.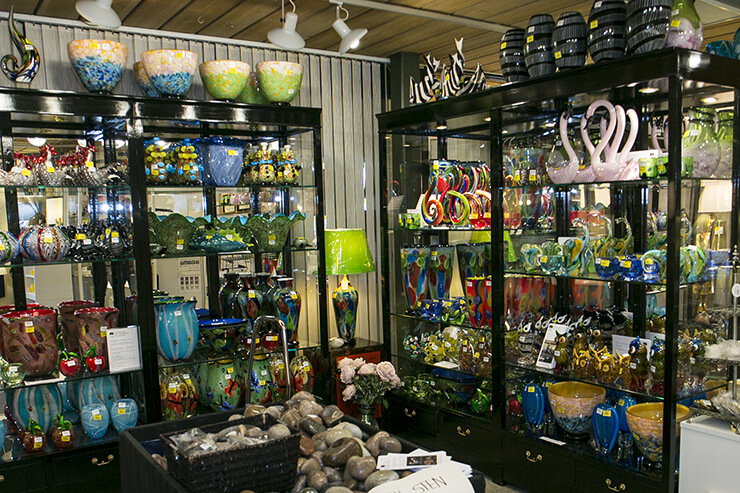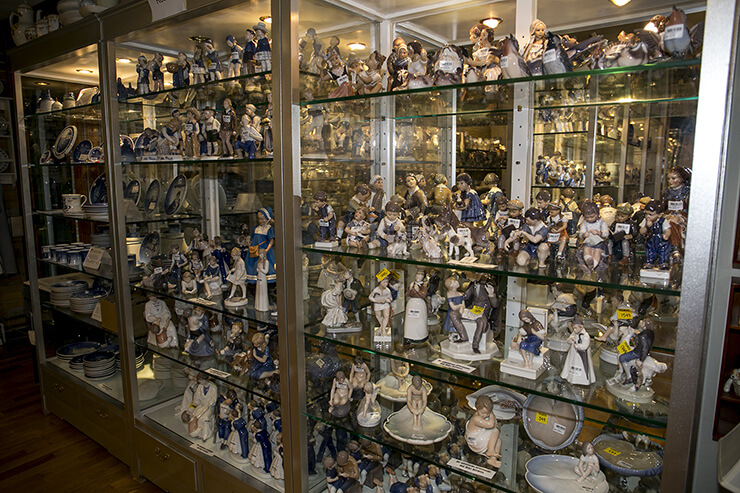 We have a large selection of figurines from Royal Copenhagen, Bing & Grondahl and Dahl Jensen. In the picture you will see some of our human figurines.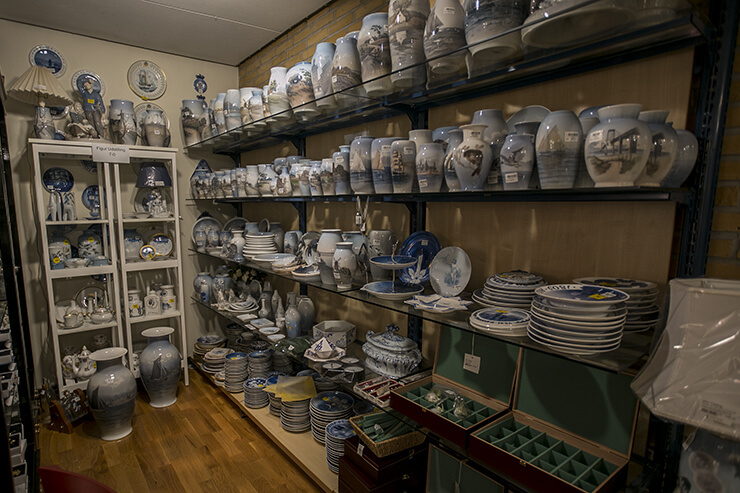 We have a broad range of porcelain vases from Royal Copenhagen and Bing & Grondahl. You will find many different motifs from flower to marine.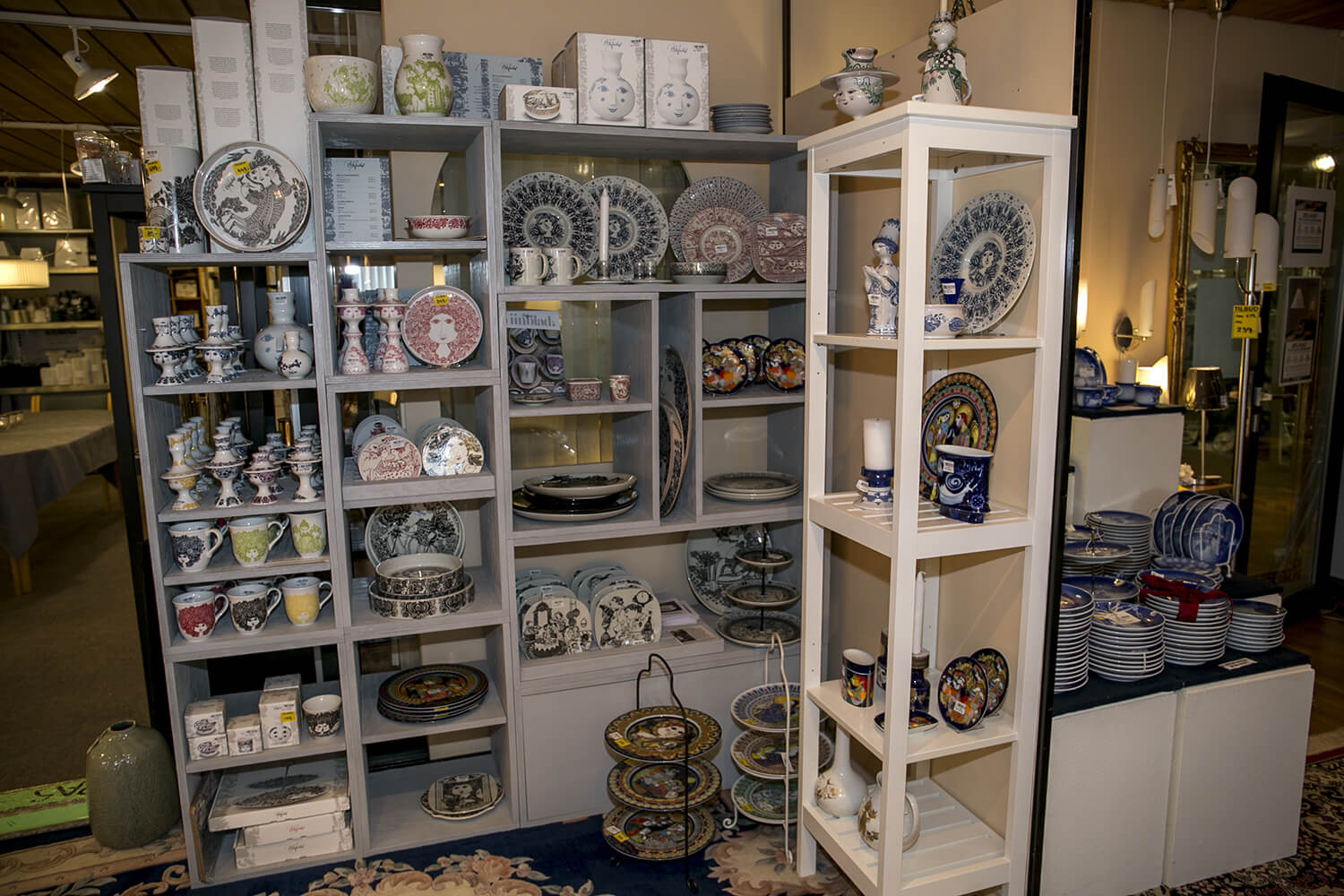 If you are seeking something from Bjorn Wiinblad, then we have works from both Nymolle, Rosenthal and the new Bjorn Wiinblad Denmark line.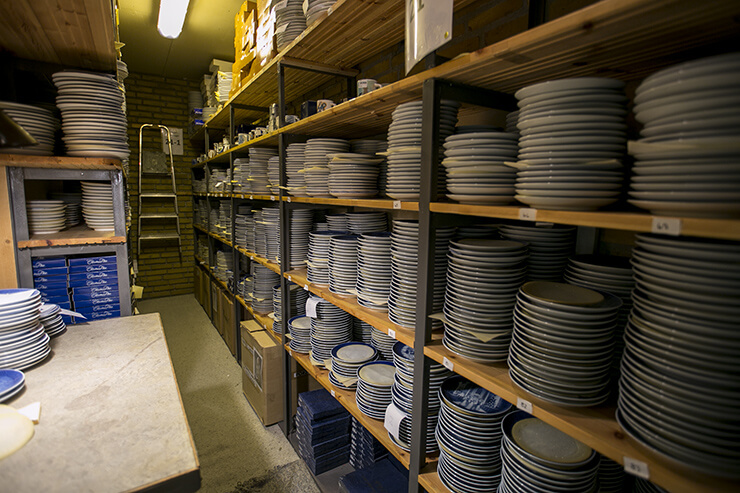 We have the largest stock of Royal Copenhagen Christmas plates in Denmark with almost all years in stock. So if you are seeking a plate, then you will find it here!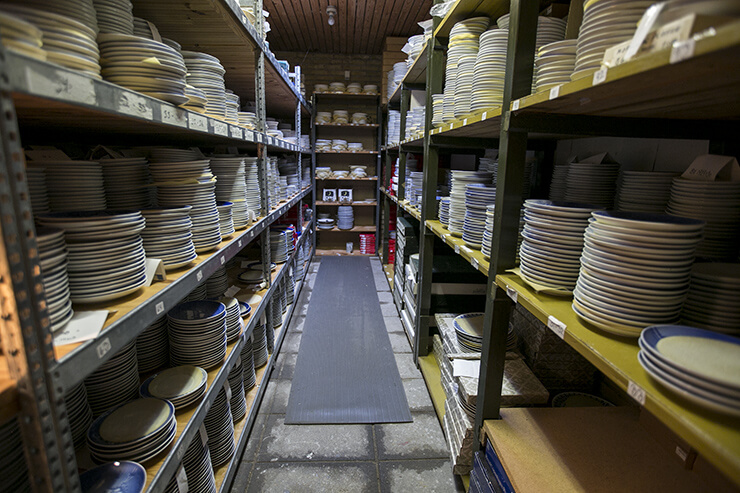 We also have Denmark's largest stock of Bing & Grondahl Christmas plates. We can offer almost all years at affordable prices!