How to fit a Le Klint shade
An guidance video, demonstating how to place the Le Klint pleated lampshade on its wireframe.
How to place the Le Klint pleated lampshade on its wireframe.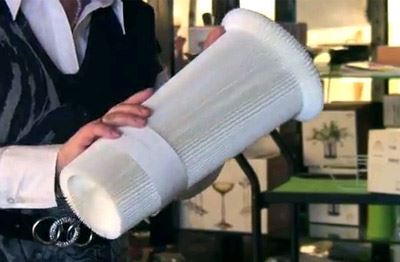 From the left photo you see a
Le Klint pleated shade without frame.
Examples on Le Klint frames: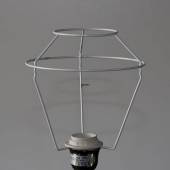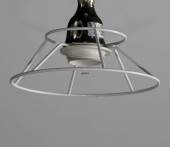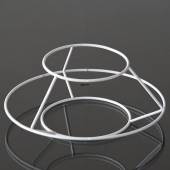 On the product page for each individual Le klint shade, you find information about which frame you can use (see an example here - click here). - The frame can be bought separately, as different frames are used for different lamps
When you have received your Le Klint shade, and are to fit it to the shade frame it is extremely important that you widen the shade 25-30 times, before you try to fasten it to the frame.... see how in the video.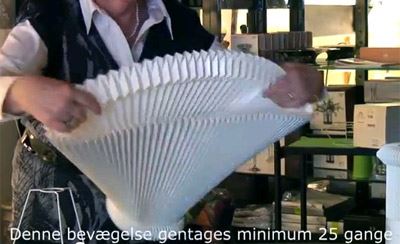 If you do not widen your shade, you might crack your new shade.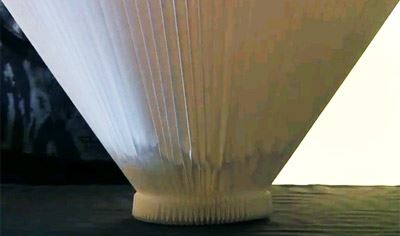 When the shade has been properly widened. hold the top of the shade with your left hand.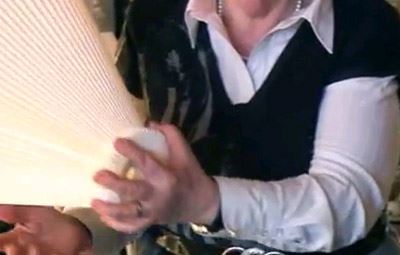 Then you are ready to place the frame into the shade.- If you can not place the frame directly into the shade. You have to widen the shade more.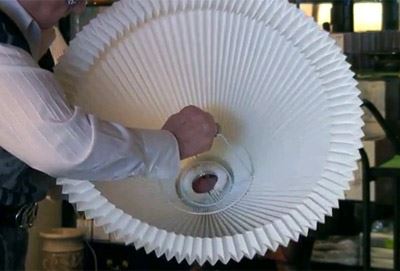 When the frame is placed the shade is ready for fastening on your lamp foot.
The Le Klint shade fastened to a Royal Copenhagen lamp.: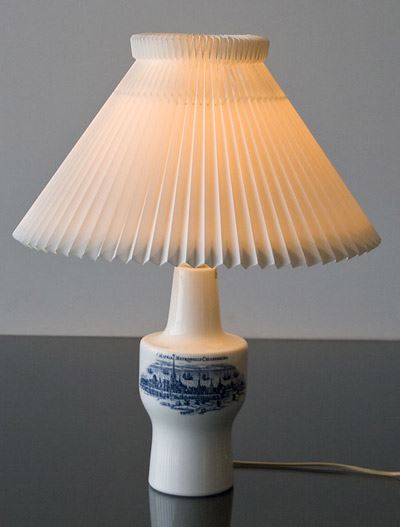 If you are to place a frame in one of the large Le Klint shades:
When you are to place the frame in a large pleated Le Klint shades you need one to help you holding the top of the shade while you place the shade frame.