Glass tea light candle holders
are popular
and they are available in
numerous
designs
from
countless of
manufacturers
.
Our
tea light candle holders
are special because of the
thick
,
resistant
glass
that almost frames the whole
tea light
,
so it
gives
a really nice
look.

Votives

are

beautiful

in

the classic

pair

of

2 pcs

.

,

but you can

also

experiment

and

combine them

in

different

colours and shapes

.

Combine

the different colours

in sets

or place

all the colours

together

in

a festive

decoration

on the table

.
Tea Light Candleholders
Glass tea light candleholders are very popular and you will find them in many different sizes and shapes from just as many different factories. Our tea light candleholders differs by being made from heavy, solid glass framing almost the entire tea light, giving an exquisit light radiation.
The heavy glass contributes to the flame casting shadows through the glass in numerous directions showing different colour shades.
Votives look great in the classical pair of two of the same kind - but you can also experiment and combine them in different shapes and colours. Combine the different colours in sets or place all of the colours together in a festive decoration on the table.
The mouth blown DPH glas candleholders are here shown along with a Holmegaard Grace lamp, a retro dish from Søholm, a porcelain vase from Royal Copenhagen, a black and whith and a blue vase also from DPH along with one of the popular Zodiac figurines from Royal Copenhagen in black bisquit.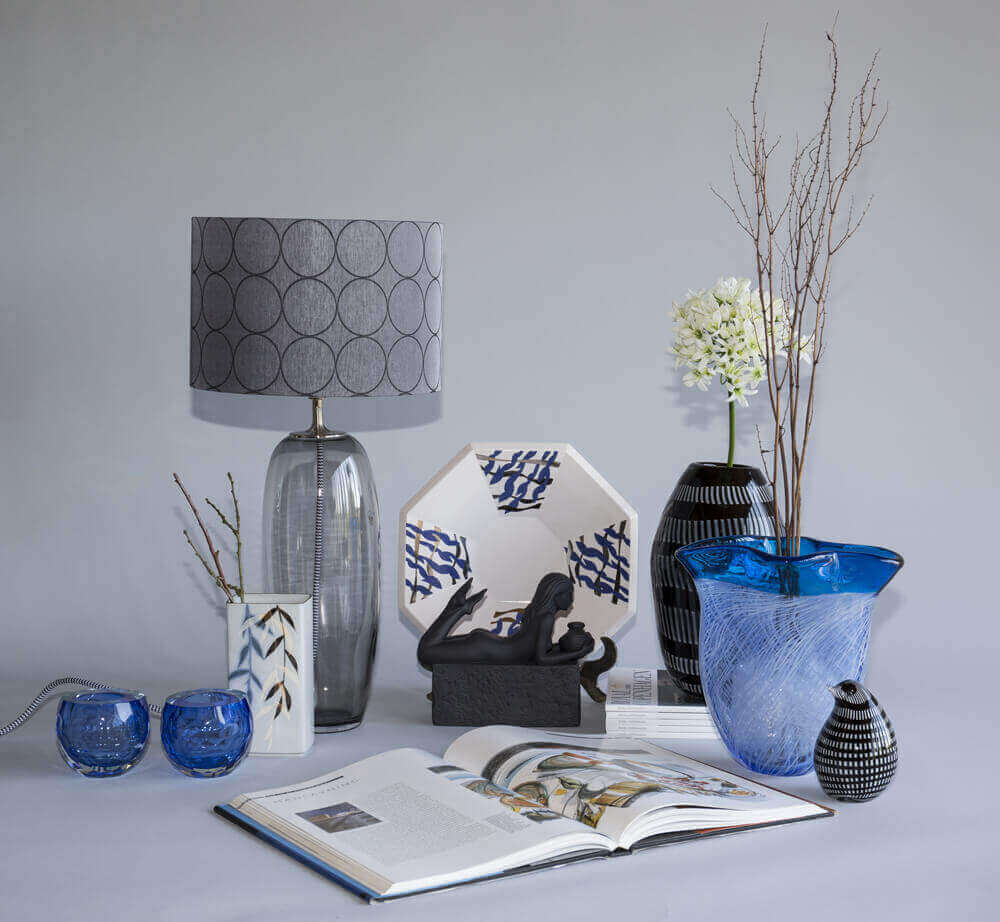 The mouth blown votives from DPH are here put together with a composition of a bronze rooster, Kutani table dish, silver candleholders and two matching DPH mouth blown glass vases in rose and green shades along with a glass penguin and a turtle - also from the DPH glass series.