Le Klint pleated lamp shade model 1 was designed by Tage Klint. This lampshade is probably the best known Le Klint lamp shade and the most characteristic because of the collar at the top. This model can be used for different types of table lamps, floor lamps and wall lamps.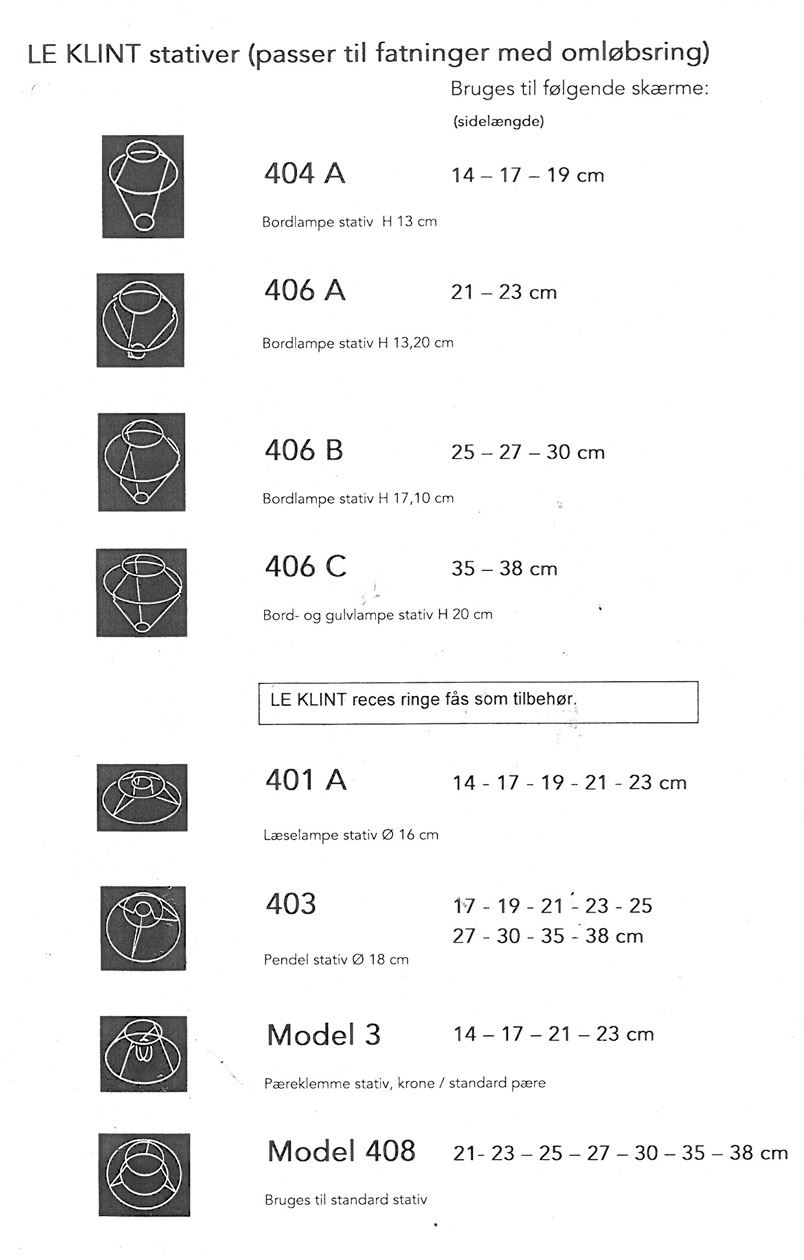 Le Klint lampshade model 1 fits to the following lamps:
(we state the number of the Le Klint lamp / size of shade)
Le Klint table lamp model 311/23cm, 363/30cm, 386/23cm, 314/17cm, 343/23cm, 302/30cm, 328/30cm, 352/30cm, 344/27cm, 301/30cm, 344/27cm.

Le Klint Floor lamp model 369/38cm, 351/38cm, 327/38cm, 339/30cm, 349/30cm.