Japanese Kutani lamps

Kutani is the name of a specific type of Japanese porcelain, decorated with beautiful multi colours, often delicate pink, green, blue, yellow and red colours.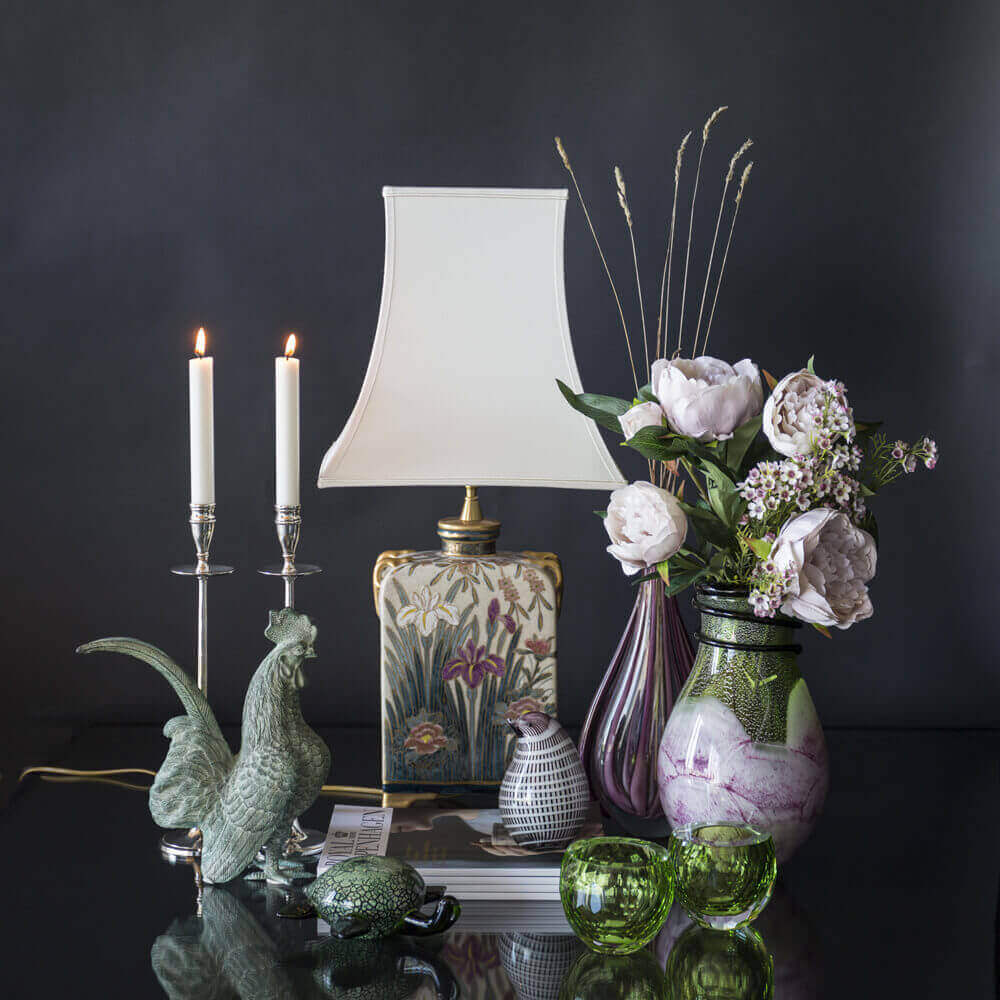 The Kutani name comes from the origin of this kind of porcelain that was developed in the city Kutani about 1655 to 1730. The factory suddenly closed down and the production was not resumed until around 1810. On resumption, the original Kutani style was further developed so the technique and the motifs were a bit more varied.
The Kutani style is characterized by motifs of birds, landscapes - mountains and streams - and people in the characteristic Japanese clothing.

The motifs on our Japanese lamps are primarily birds and flowers in duce pink, green and blue colours with gold edges along the motifs. The background colour of the Japanese table lamps are mainly off white, which is a nice contrast to the motif. We buy the lamps as vases and make them into lamps on our own assembly workshop in Odense. Therefore, we can also guarantee that the lamps meet all technical requirements for approval in Denmark and the rest of the EU.