Gabriel - Georg Jensen Christmas Mobile 2017
Gabriel - Georg Jensen Christmas Mobile 2017
Year:

2017

Type:

Metal (Goldfinish)

Measurement:

H: 11 cm x W: 8 cm
About the product
2017 Georg Jensen Christmas mobile, Gebriel, made of gold-plated brass coated with palladium/silver finish. Designed by Alfredo Häberli
In addition to the traditional red ribbon included there is also a special dark blue band (not original).
In the event that it is classified as 2nd sorting, the item can e.g. be without original box. Feel free to ask if you want to buy a 2nd sorting and would like to know why this may be sold as a 2nd sorting.
Others look at: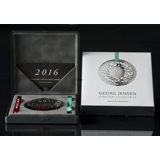 -35%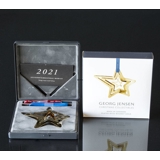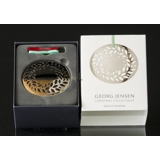 See more items