Drilling of 2 or 3 plates for 2 or 3 layer cake stand
Drilling of 2 or 3 plates for 2 or 3 layer cake stand
About the product
Drilling of two or three plates with water-cooled diamond drill.
Drilling is done with a water-cooled diamond drill. Professionally done. Max diameter of plate/plate or similar that can be drilled is 34 cm
Please note there is no right of cancellation: We point out that there is no right of cancellation on drilling, or on the plates or plates that we specially drill according to your specific order, cf. Consumer Contracts Act §18 subsection 4 - Which means that when first drilling has been carried out, the goods cannot be returned and the order cannot be cancelled.
Compensation: We have drilled thousands of holes in glass, porcelain and ceramics without any plates/plates or anything else being broken. Of course, it cannot be completely ruled out that an injury may occur. If an accident happens, we will of course replace the plate in question, with an equivalent from our warehouse, when the value does not exceed DKK 500 in retail price. If we do not have the item in question in stock, we will cover a possible damage caused by drilling, with a maximum of DKK 300 per plate or other.


Others look at: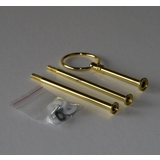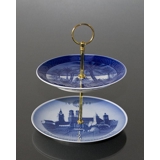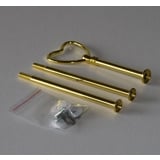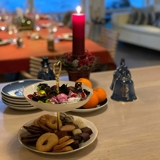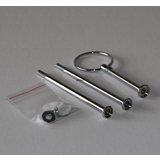 See more items