Drilling of 2 or 3 plates for 2 or 3 layer cake stand
Drilling of 2 or 3 plates for 2 or 3 layer cake stand
About the product
Be aware! Do to sickness, we are currently not drilling for cake stands. For further information, please contact info@dph-trading.dk.
Drilling of two or three plates with water-cooled diamond drill.
Professionally done, but without guarantee for any damage to own plates, which could occur in very few cases caused by eg. old cracks in the plates. Max diameter of plate that can be drilled is 34cm.
Please note no right of withdrawal: Please note that there is no right of withdrawal of the ordered drilling or of plates which we especially drill according to your specific order, cf. consumer Contracts § 18 paragraph. 4 - Which means that once the drilling of the plates or dishis are made, they cannot be returned, and the order cannot be canceled.
Others look at: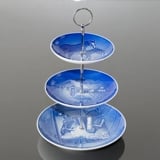 Sale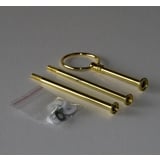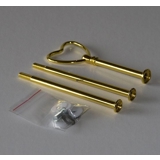 See more items