1908 Aluminia, Brewery plate, Carlsberg
1908 Aluminia, Brewery plate, Carlsberg
Year:

1908

Measurement:

H: 24 cm x Ø: 17 cm
About the product
Carlsberg is the largest brewery in Denmark and one of the largest in the world. It started out back in the 19th Century. The brewer J. C. Jacobsen established the brewery Carlsberg in 1847 in Valby outside Copenhagen.
The name is a combination of the name of Jacobsen's son Carl and the German word for mountain. From the beginning Carlsberg brewed bavarian beer instead of small beer, which was the common type of beer in Denmark at the time.
Carlsberg quickly became a success and in 1871 the son Carl Jacobsen established New Carlsberg in the annex factory of Carlsberg. Because of disagreements about the quality of the beer J. C. Jacobsen and Carl Jacobsen broke with each other and New Carlsberg moved to another location. The breweries were not reunited untill 1906 19 years after the death of J. C. Jacobsen.
Carlsberg established the Carlsberg Laboratories in 1875 to improve the quality of the beer and improve the knowledge of its chemistry. This led to the development of the yeast type that is still used in the brewing of pilsner around the world.
In 1903 Carlsberg reached a settlement with the United Breweries led by Tuborg that contained a clause enabling the merger of the companies before the year 2000. This was activated in 1970 afterwhich they became one company.
Carlsberg experienced much growth in the second half of the 20th Century and is by far the largest brewery in Denmark and among the four largest breweries in the world.
Others look at: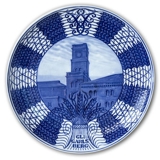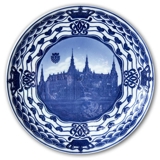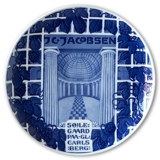 See more items