Veteran Railway, plate no. 2, Bing & Grondahl
Veteran Railway, plate no. 2, Bing & Grondahl
Color:

Blue and White

Measurement:

Ø: 18 cm
About the product
Bing & Grondahl Danish Veteran Railway's plate no. 2 Motif: H.T.J. Litra G nr. 625 Technique: Underglazed Year of Release: 1975 Diameter: 7" - 18 cm
Built in 1898 by E. Breda & Co. in Milano for DSB. Sold to Hoeng-Tolloese Railways in 1957. Pet-name: Gerda. The series of G-machines were built 1896- 1901. In regular traffic untill 1959.
Produced on behalf of Danish Railway Club.


Others look at: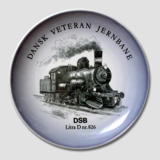 -39%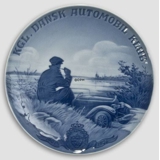 -11%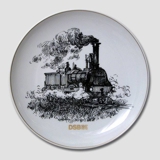 -83%
See more items