Veteran Railway, plate no. 3, Bing & Grondahl
Veteran Railway, plate no. 3, Bing & Grondahl
Color:

Blue and White

Measurement:

Ø: 18 cm
About the product
Bing & Grondahl Danish Veteran Railway's plate no. 3 Motif: Litra D no. 826 Technique: Underglazed Year of Release: 1976 Diameter: 7" - 18 cm
Built in 1905 by Richard Hartmann AG, Germany for DSB. Originally named "D 821", but changed to "S826" when rebuilt in 1929. The series of D-machines were built 1902- 1922. In regular traffic untill 1966/67.
The plate is produced on behalf of Danish Railway Club.
Others look at: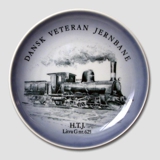 -39%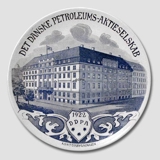 -22%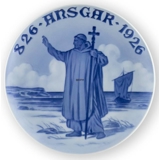 -14%
See more items