Bjorn Wiinblad Design, brown decoration, Nymolle
Bjorn Wiinblad Design, brown decoration, Nymolle
About the product
Collectibles: Wiinblad Sun-plate Motif: Dancing in the Sun Year of Release: 1977 Technique: Serigrafy Designed by: Bjoern Wiinblad Diameter: 15 cm / 6"
This plate is part of a series of two - Sun and Moon. The series is manufacturer to mark the opening of the "Inspiration" shop in Aarhus 1977
Sun-plate (DV3055-1) and Moon-plate(DV3055-2) The two plates are only sold as a pair. The stated prices is for one plate.

Others look at: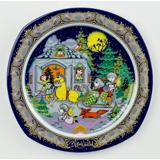 -56%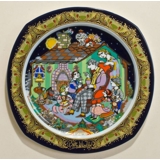 -61%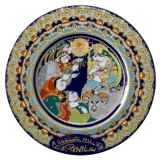 -17%
See more items