Wiinblad Parables in glass plate, The Good Samaritan
Wiinblad Parables in glass plate, The Good Samaritan
Year:

1983

Color:

Black,Gold

Measurement:

Ø: 31 cm
About the product
Bjorn Wiinblad Biblical parables in glass 1983 Motif: The Good Samaritan Designed by: Bjoern Wiinblad Technique: Glas Diameter: 12" - 31 cm
Plate with Biblical parable. Only produced in 1983.
Biblical themes have down the ages inspired the work of great artists in numerous different ways- from true-to-detail narrative through to imaginative, personal inter- pretation. Although the outward manner of representation may change according to conventional taste, the message always remains the same.
In his study of the New Testament, the Danish artist Bjorn Wiinblad found his inspiration in the parables of the four gospels. Parables are fictitious, vividly narrated stories from which a moral can be drawn, easily understandable symbols re- presenting for the unchangeable ethical values of human life and Christian teaching the human qualities of love, forgiveness, forbearance, hope, faith and charity.


Others look at: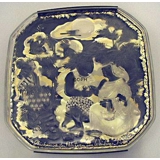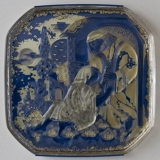 -13%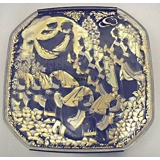 See more items