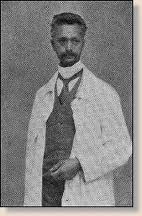 Christian Joachim Petersen lost his right arm when he was 6 years old but was nevertheless trained as a painter at the Art Academy in Copenhagen in 1887.
He was attached to Georg Jensen, and was a great success at the World Exhibition in Paris in 1900.
Christian Joachim was employed at Faience Aluminia from 1901.
Later (1911-1933), Christian Joachim worked as artistic director at Aluminia, and he was here involved in designing and developing a part of the hand-decorated faience and art objects including the very popular Tranquebar dinnerware (1914), Blue Pheasant and Golden Summer.
In the period from 1922-33 Christian Joachim also worked as artistic director at the Royal Porcelain Factory and here he created dinnerware of porcelain too.
He typically used ultramarine blue in his work with faience. Along with the deep blue tone he used dark green, purple, bright yellow, brown and red.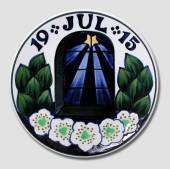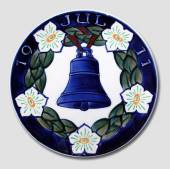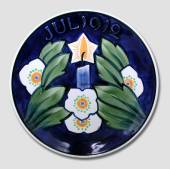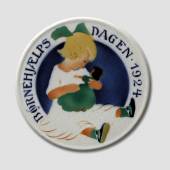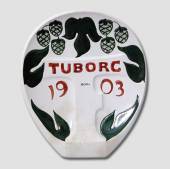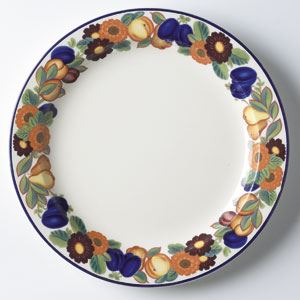 Christian Joachim typically signed his works with the following signatures: