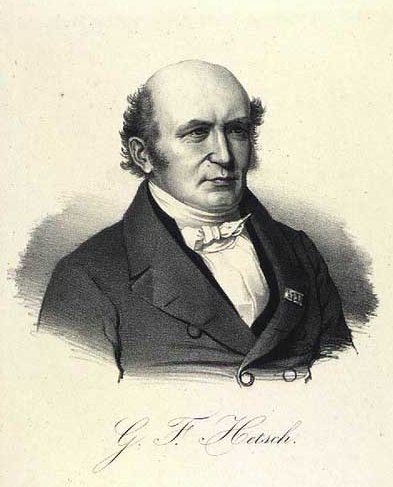 Gustav Friedrich Hetsch came originally from Germany, he traveled to Denmark in October 1815, together with his friend the architect Peter Malling. GF Hetsch was a true artist in his field, he has had a major influence on art in Denmark in the Empire period

G.F.H. was artistic director of the Royal Copenhagen Porcelain Factory from 1828-1864

GF Hetsch is one of the greatest names in arts and crafts in Denmark.

He created a lot of neo-classical porcelain, for example.
GF Hetsch created in 1835 a square coffee set, which in 1913 was further developed by Arnold Krog, to a complete dinnerware with the old Blue Flower motif as decoration.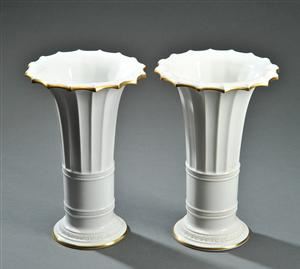 White Porcelain Vases, designed by GF Hetsch in the Empire style in the beginning of 1800, and re-launched by Royal Copenhagen, under the name "Royal White" in the early 1990's. They were sold with a matching candlestick, and some white figurines such as Fairytale and Venus. Again in 2009, Venus went into production in Royal Copenhagen's significant investments in sale of figurines.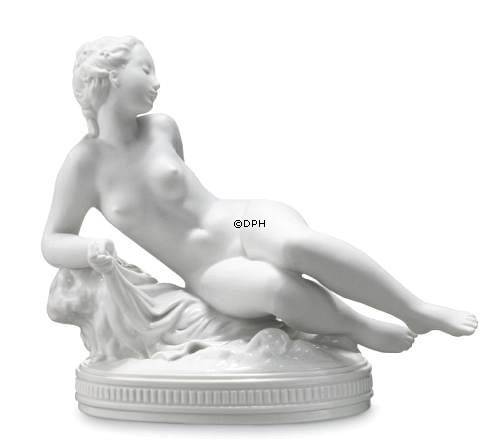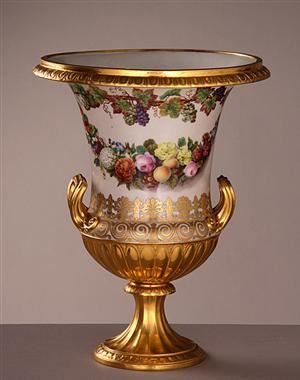 This beautiful trophy, which in 2010 was up for auction at Lauritz.com was also created by GF Hetsch. Hetsch designed several elaborate vases, with rich ornamentation executed in gold. In contemporary spirit often he found inspiration in foreign styles, patterns and colors.