Extensive selection of old (discontinued) and Brand new figurines
We are specialist dealers in Royal Copenhagen, Bing & Grondahl figurines and other fine ceramic and porcelain figurines.
If we do not have the figurine you are looking for, you can add it to our Wanted list.
When we find the particular item you are interested in we will contact you with an offer. This is, of course, without any obligation to you.
Our assortment includes many different figurines and statuettes.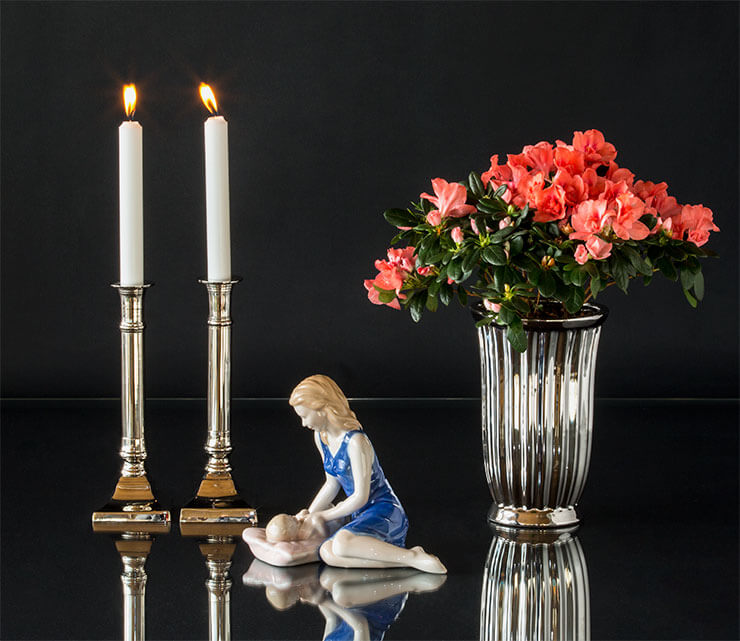 Royal Copenhagen and Bing & Grondahl
See the complete selection in stock of figurines produced by Bing & Grondahl
See all the figurines in stock produced by Royal Copenhagen
Royal Copenhagen figurines and Bing & Grondahl (B&G) figurines are the two most well-known Danish manufacturers of figures of all time. Both factories represent quality and craftsmanship of the highest quality and their figurines are known and loveed all over the world from Europe to Asia, Australia and the United States.

Both factories have produced figures of porcelain, ceramics, stoneware and biscuit. There is clearly more porcelain figurines in underglaze than in overglaze. Porcelain figurines can be decorated with both underglaze and overglaze. Most porcelain figurines are painted under the glaze, while individual figures have also been released as overglaze figures where they are decorated over the glaze.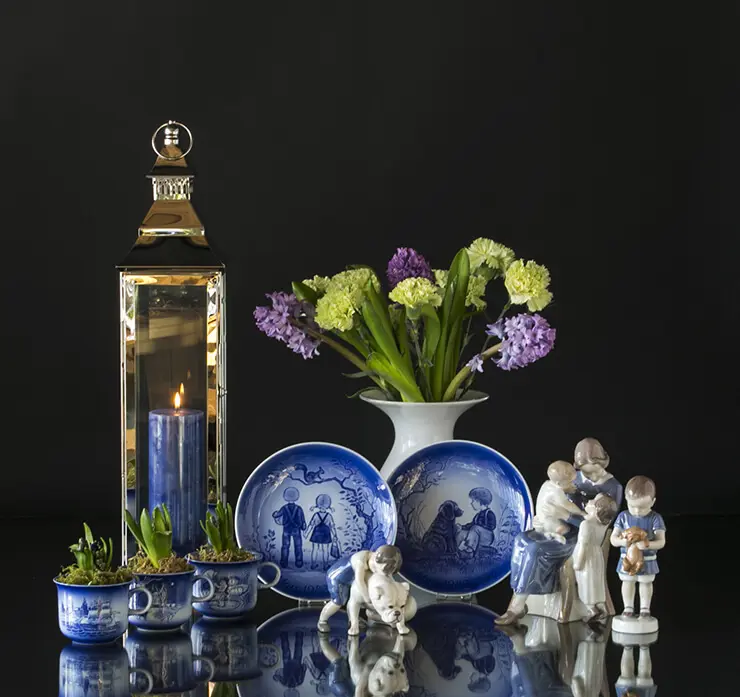 The many Danes who are settled in the United States, brought the Royal Copenhagen figurines and Bing & Grondahl figurines with them or have got them as gifts from Danish relatives. It helped to publicize the Danish porcelain figurines and many of the figurines have been passed down from grandparents to grandchildren.

Later on Asia, primarily Japan, opened their eyes to the Danish figures. In Japan it is mainly Royal Copenhagen figurines, which are known. Japan is a relatively new market and the knowledge of Royal Copenhagen figures were first major after Royal Copenhagen and Bing & Grondahl had been merged into Royal Copenhagen. Therefore, the demand for Royal Copenhagen figures in Japan are much larger than the demand for Bing & Grondahl figurines.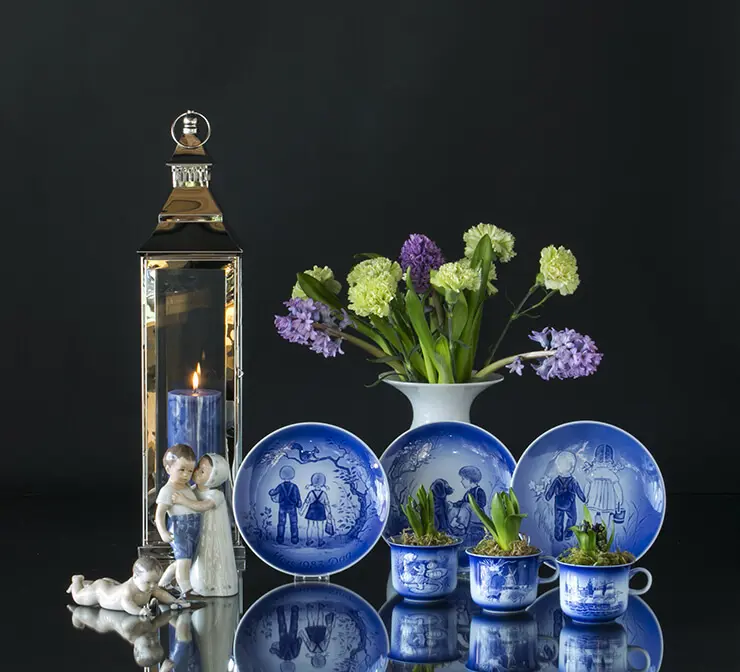 In Europe, both Royal Copenhagen and B&G figurines are known and there are many collectors. Both Royal Copenhagen and Bing & Grondahl have released so many figurines, so whether you are looking for a figurine that exudes family unity, an animal or a profession, the probability of finding a Royal Copenhagen or B&G figurine is good.

Within porcelain figurines of people there were produced many figurine of children and parents together, children alone and children together. Many of the figurines are classics for instance the children playing, reading children, mother with child, boy with dog, etc. The figurines can be displayed individually around the home or they can be grouped together and thereby constitute an entire family. Porcelain figurines come in many sizes from 6-7 cm to large figures of 50-60 cm.
Dahl Jensen is one of the most famous Danish figurine artists. He has designed many figurines for both Royal Copenhagen and Bing & Grondahl.
He has also made some of his most beautiful figurines by his own brand. Among them are especially the Asian women figurines and bird figurines popular.
If you have any questions, you are more than welcome to send us an email.
Hummel figurines are probably among the most famous figurines in the world and they exist in many variations. We also have a limited number of these cute and funny little figurines in stock. The drawings that are the basis for the Hummel figurines were originally made by the German nun Maria Innocentia Hummel.
Collectible figurines by Royal Copenhagen and Bing & Grondahl etc.
At DPH Trading you can find an extensive selection of exquisite china figurines and statuettes. Many of these are rare antigues and no longer in production.
Fun fact: It was the Chinese who first started producing porcelain. Porcelain is therefore often referred to as China.
About Royal Copenhagen
The Royal Porcelain Factory (in Danish Den Kongelige Porcelainsfabrik) was founded in 1775. Later, in 1882, it was bought by Aluminia, a faience factory. The porcelain factory continued however, under the name of Royal Copenhagen.
About Bing & Grøndahl
Bing & Grondahl was founded in 1853. Their blue fluted porcelain quickly became very popular. Bing & Grøndahl merged with The Royal Porcelain Factory (now Royal Copenhagen) in 1987 and their mutual name became Royal Copenhagen.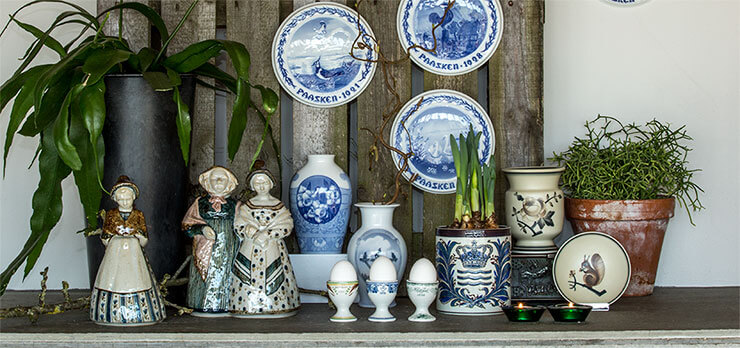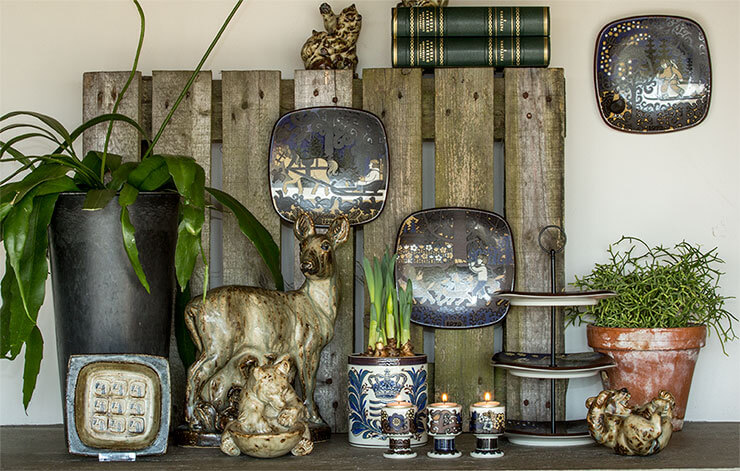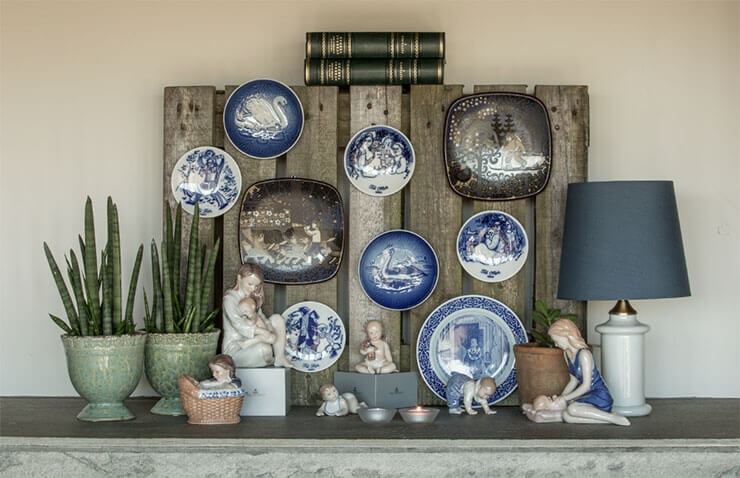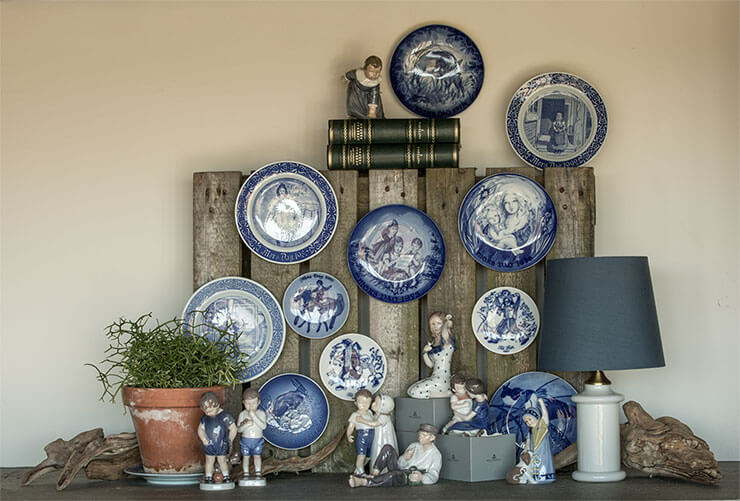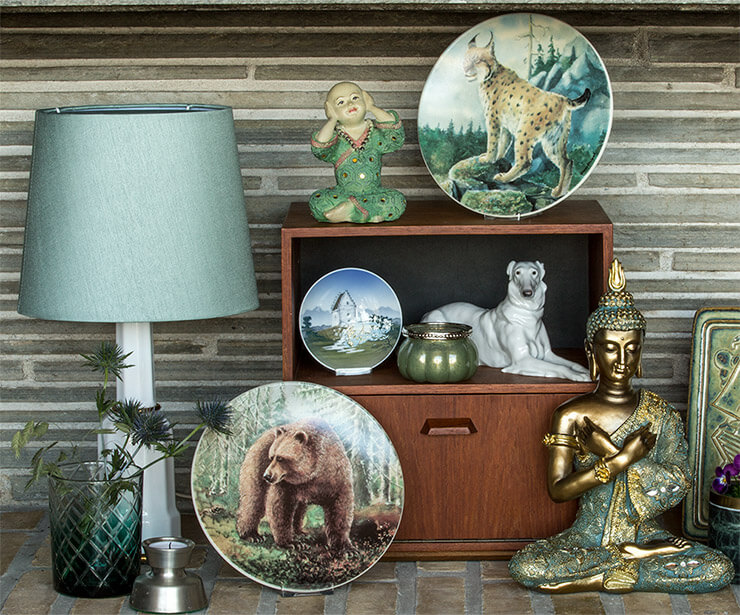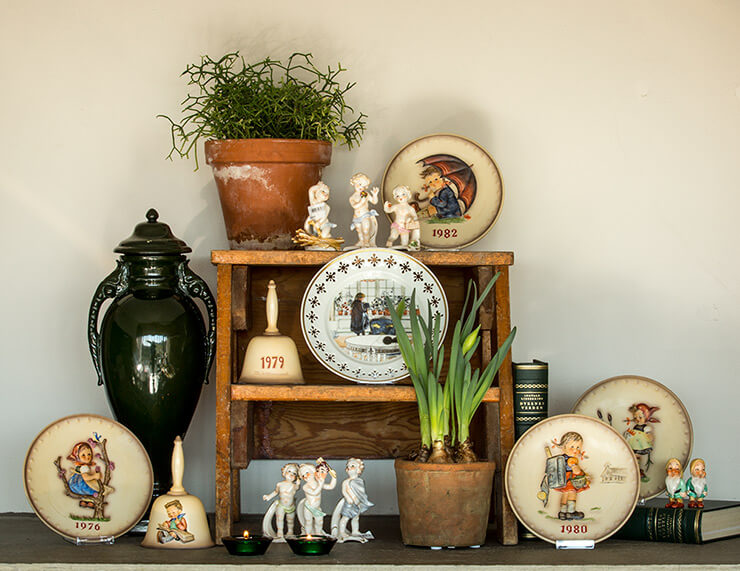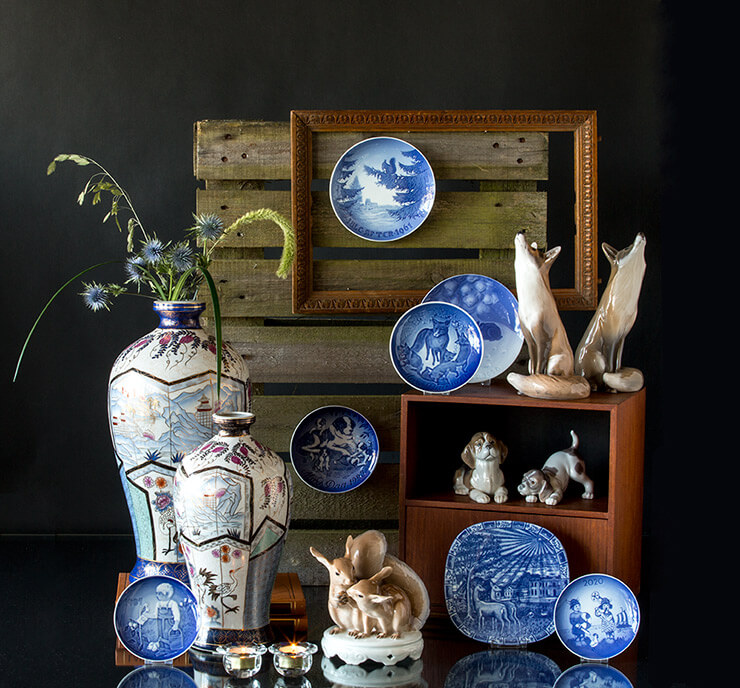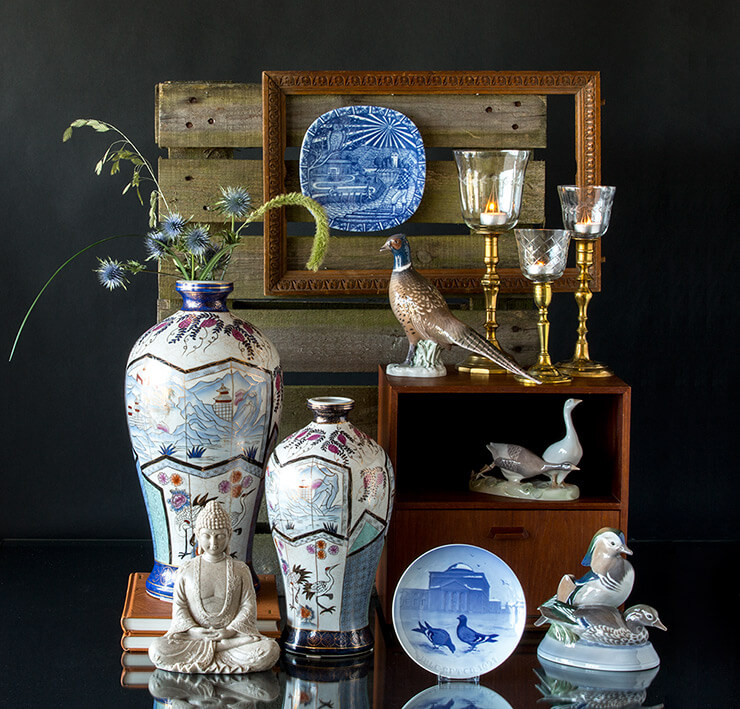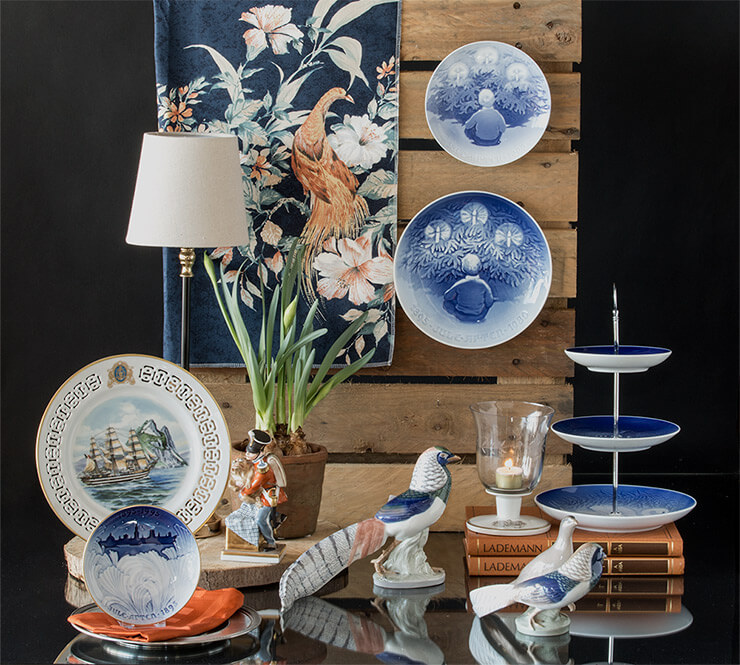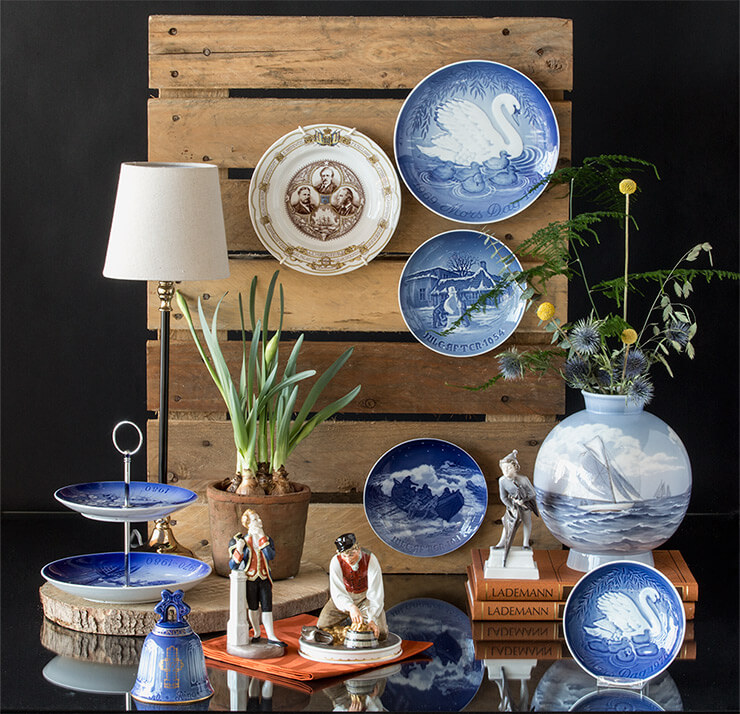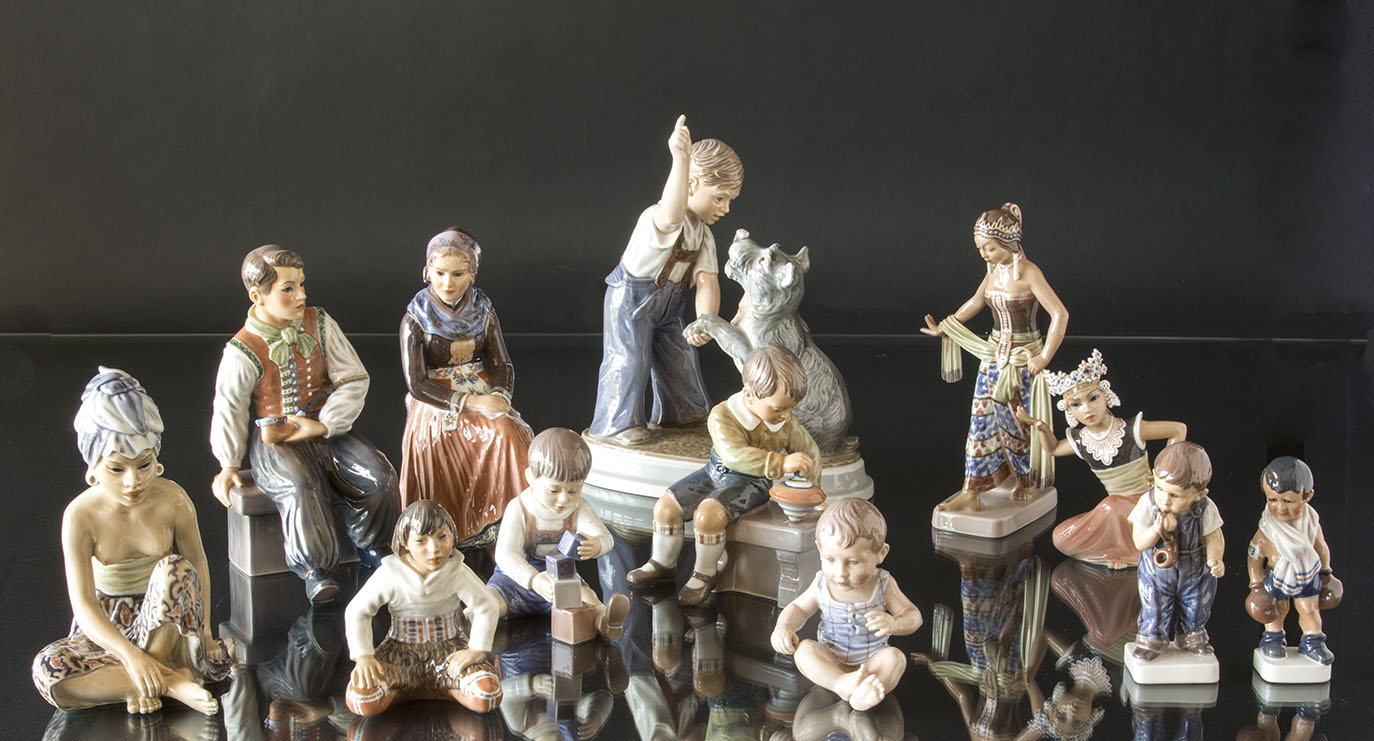 Facts about Royal Copenhagen and B&G figurines:
Are any Royal Copenhagen or B&G figurines still in production?
No, the production of figurines from Royal Copenhagen and B&G have ceased. The only figurines still being produced are the Annual figurine, Santa Claus and Christmas tree and these are only produced in the year of issue and then discontinued.
Who is the most famous artist of Royal Copenhagen and B&G figurines?
The most famous artist, who designed for Royal Copenhagen and B&G is Jens Peter Dahl Jensen. He designed the wellknown titmouse pair Optimist and Pessimist. He also later established his own porcelain factory under his name Dahl Jensen. The figurines from his factory became very famous for their quality.
What makes Royal Copenhagen and B&G figurines special?
Royal Copenhagen and B&G were the first porcelain factories to have large scale production of figurines that were underglazed. This means the the colours of the figurines were underneath the glazing of the figurines.
Which are the most popular Royal Copenhagen and B&G figurines?
The most popular Royal Copenhagen figurines are the Elsa figurines that was originally issued by B&G and later by Royal Copenhagen. On a thematic level figurines of Polar bears have continuosly been very popular.
Why is there a hole in the bottom of porcelain figurines?
Porcelain figurines are hollow and when their are burned the hot gasses inside the figurine needs to be able to get out of the figurine. That is why a little hole was made in the figurine for the hot air to exhaust. Otherwise the figurine would break when burned.