At DPH Trading we have many different figurines for Christmas decoration! We have a large selection of Bing & Grondahl, Royal Copenhagen and our own brand of pixies, angels, snowmen and Annual Santa. You will find them in the below subcategories.
Pixies, Santa and other Christmas figurines in porcelain manufactured by Royal Copenhagen, Bing & Grondahl, etc..:

The cute pixies, angels and Santa porcelain figurines are popular for Christmas! Together these small porcelain pixies from Royal Copenhagen form cute pixie family with grandfather, grandmother, mother, father and the many pixie children.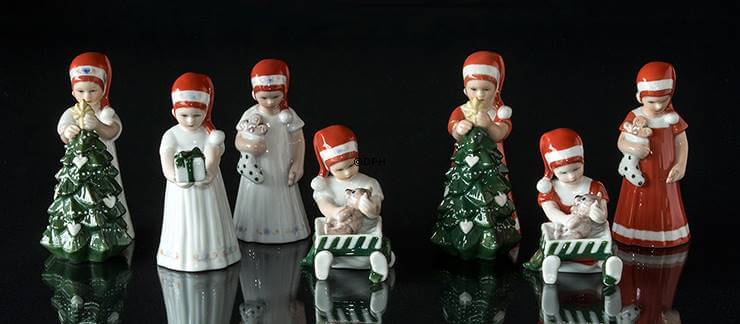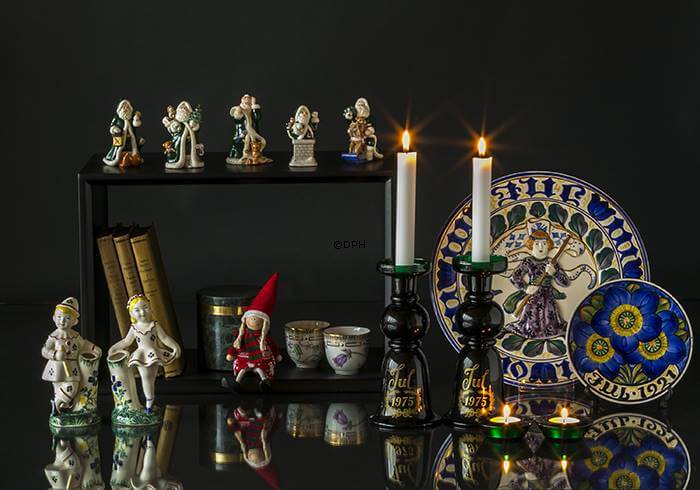 The popular Annual Santa porcelain figurines from Royal Copenhagen is a recurring Christmas decoration for many families and each year we have a new porcelain figure of the beloved Annual Santa Claus from Royal Copenhagen.

If you prefer angels rather than pixies, the porcelain angels from Royal Copenhagen and Bing & Grondahl or our own series, are good alternatives.

We also have our own sweet series of Christmas decorations consisting of pixies and Christmas children doing various activities from the festive season. They are skating, skiing, feeding birds and many other things.