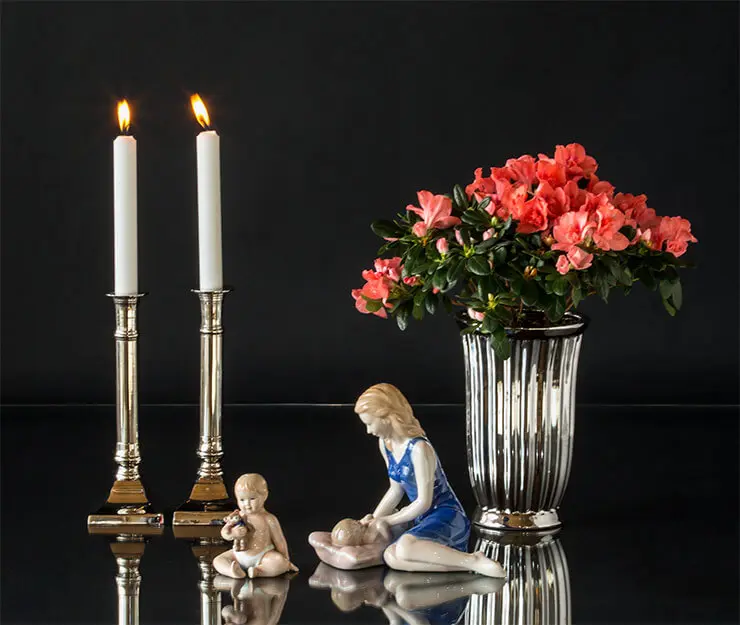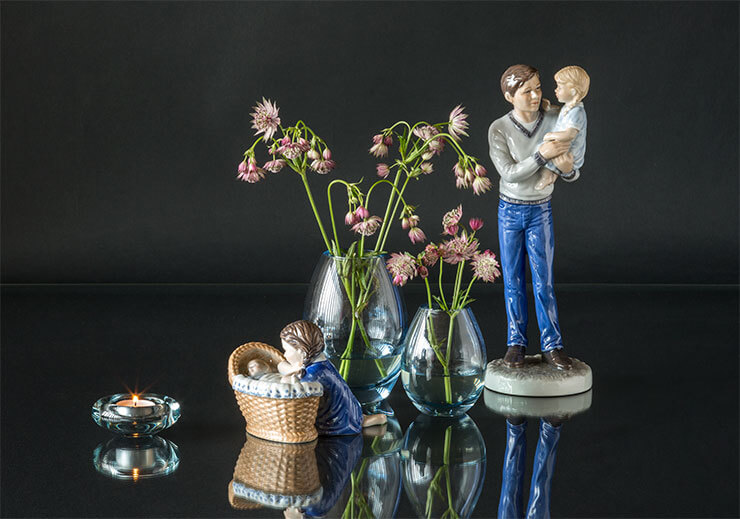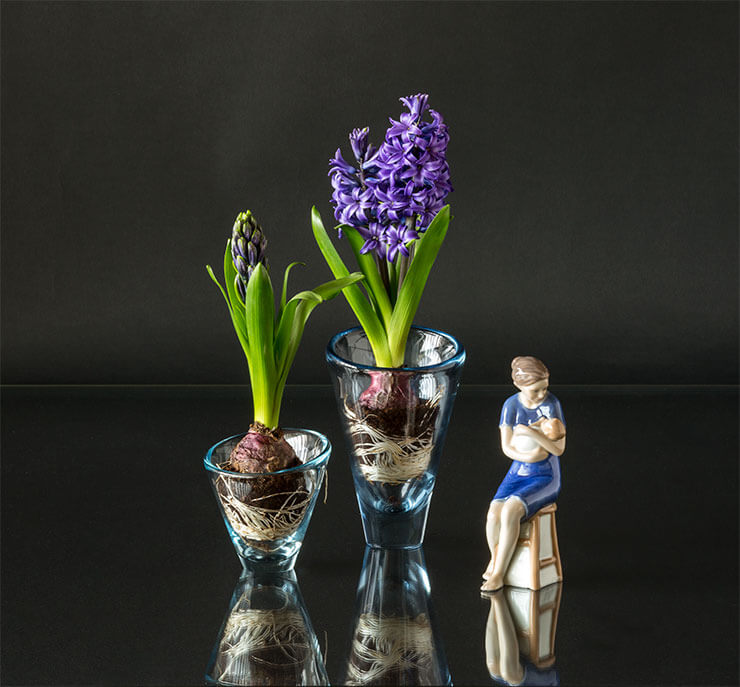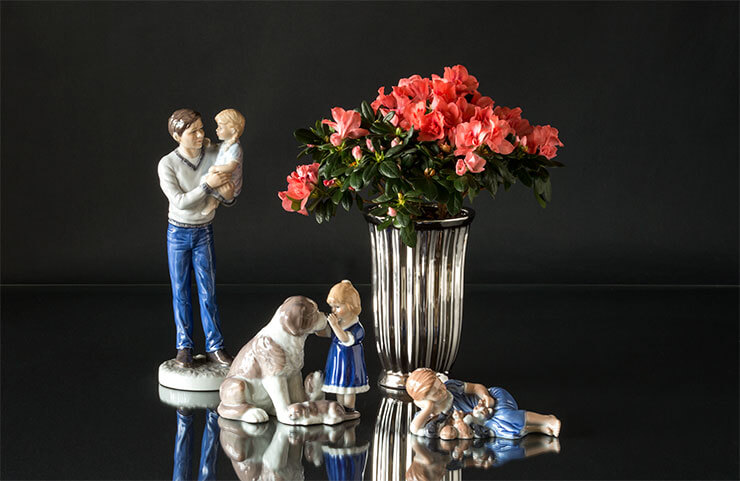 Many porcelain figurines from Royal Copenhagen and Bing & Grondahl depicts parents with children. There have been produced several porcelain figurines of mother sitting with her child or children. Previously, it was definitely the woman's job to take care of the kids and this is clearly reflected in the old Royal Copenhagen figurines and old B&G figurines, which actually only produced a single figurine representing the whole family. Only recently Royal Copenhagen published a new and modern series of porcelain figurines of parents with children where the father is represented with his child too.
Royal Copenhagen and Bing & Grondahl porcelain figures of parents with children

Bing & Grondahl have over time made several figurines of mothers with their children, where Royal Copenhagen in the past have only made a few figurines of parents with their children. After the two factories merged, Royal Copenhagen made a series of mother's and father's with their children a few years ago, but the series was only in production for a short period before being discontinued.
The figurines of parent and child, especially mother and child, are much favored as a maternity gift for a new mother. The figurines make for wonderful maternity gifts as they show the loving warmth between mother and child. Another great use of these figurines as a gift idea is to give them as a mother's day present. There are both figurines with a single child and with siblings, so it is possible to give the figurine as a combined gift. The different mother and child figurines are often in the same style as other figurines, so it is possible to set them up in groups to make small porcelain families that can give a cozy feeling to the shelf, where you put them. So if you have a friend or daughter, who is soon to be a mother, you have the opportunity to give her a wonderful maternity gift that will last forever.

Bing & Grondahl figurines of mother and child

One of the best known Bing and Grondahl figurines of mother and child is the B&G figurine named Dickie's Mama (mother and son) No the 1642 The figurine was designed by Ingeborg Plockross Irminger and after the merger this figurine was still in production, but with Royal Copenhagen's distinguishing mark on the bottom. The same applies to Bing & Grondahl figurine of Dickie No. 1636, which shows the little boy possibly feeding a goose which matches the figurine of goose No the 1902. If you set these three figurines together, you have a whole little family, which is a perfect example of the many possible combinations of porcelain figurines - you can at any time create your own story with the figurines.

Many of Bing & Grondahl's mother and child figurines are rare, because there have not been produced many of them. Also many of these figurines are often passed on from generation to generation, so they are not offered for sale. Often the figurine was a maternity gift or a gift to a mother from a daughter

Royal Copenhagen figurines of parents with children

In 2007 Royal Copenhagen published a figurine series of mothers and fathers with their children. Royal Copenhagen figurines show mother with baby - an ideal maternity gift - father with the sleeping child in his arms and mother with baby on a pillow. The artist also depicts the slightly older child on mother's lap, standing in front of the mother and sitting on the father's arm. Parents and children figurines were unfortunately discontinued relatively shortly after they were introduced, therefore they are not well known and hard to find.

An old Royal Copenhagen Mother with child figurine is one of Holger Christensen's figurines of a mother who gets a loving embrace of her son. Many collectors know the above figurines of Dickie's Mama and mother of two children (Trio), who have both been produced by Bing & Grondahl and Royal Copenhagen.