Louis Moe came to Denmark in the 1870s from Norway, and in 1881 he settled in Denmark. He was educated at the Academy of Fine Arts - The Artists Independent Study School.

He became a Danish citizen in 1919. Louis Moe is considered one of Scandinavia's most important book illustrators in the period before the First World War.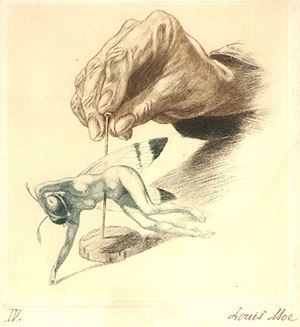 Louis Moe's versatile and wide-ranging creations were appreciated for his fantasy and imaginative expression. His work consisted in part of creating illustrations for Saxo Denmark Chronicle (1896-98), for works by Holberg, Hans Christian Andersen, Knut Hamsun and the Asbjørnsen and Moe Norwegian folktale (Swedish ed. 1936).
Louis Moe wrote and illustrated himself children's books and often with fanciful animal motifs, which were very popular in Scandinavia.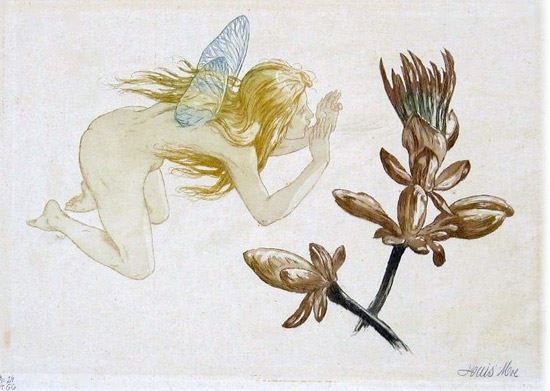 Louis Moe made the motifs for Aluminia Child Welfare plates from 1917.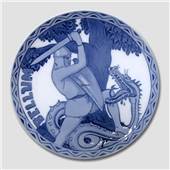 Here is another of Louis Moe's creations, a Royal Copenhagen commemorative plate, a war plate (bellum) with the motif of St. George and the dragon.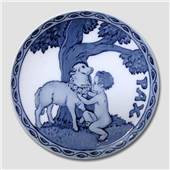 Royal Copenhagen peace plate, with the motif of a child that crowns a lamb.
With the inscription: PAX (which means PEACE in latin)

Design: Louis Moe