Georg Jensen candle holders

About 2nd quality: We have the candleholders as 2nd quality, if they are burned at the top, have other faults or do not have their original box.
We always have some Georg Jensen Christmas decorations in stock, but our selection of Georg Jensen Christmas mobiles, ornaments and candle holders change almost daily. We are always interested in Georg Jensen Christmas decorations and if you have some that you would like to sell, you can use the "Sell to DPH" option on the individual items to fill the sales basket. When you have filled it with the items you would like to sell, you can send it as a request to us and we will return with an offer.
The first set of Georg Jensen candle holders was launched in 1990 and every year since there has been published at least two candle holders. At the beginning the candle holders were only made in gold, but as silver became more and more popular, Georg Jensen chose to issue the candle holders in gold (red gilded) as well as silver (white gilded). Still the most popular version is the gold candle holders and therefore we only sell them.

Georg Jensen candle holders are incredibly beautiful on the Christmas tree with white or red lights. It gives a very special atmosphere with candles on the Christmas tree, and Georg Jensen candle holders for Christmas tree contributes well to this. The motifs of the Georg Jensen candle holders are, of course, all depicting something related to Christmas and winter so they are helping to create the right Christmas feeling. When we think of Christmas we associate it with home comfort, home made sweets, a warming fireplace and relaxation. Georg Jensen has managed to portray these emotions in their designs such as a pretzel, a cornet, a Christmas goat, a braided Christmas heart, a Christmas tree, a goose, a gift and pixies.
Many of us also associate Christmas with music and Christmas carols. Georg Jensen has nearly assembled an entire band with violin, drum, trumpet, Christmas bell, saxophone and a singing girl.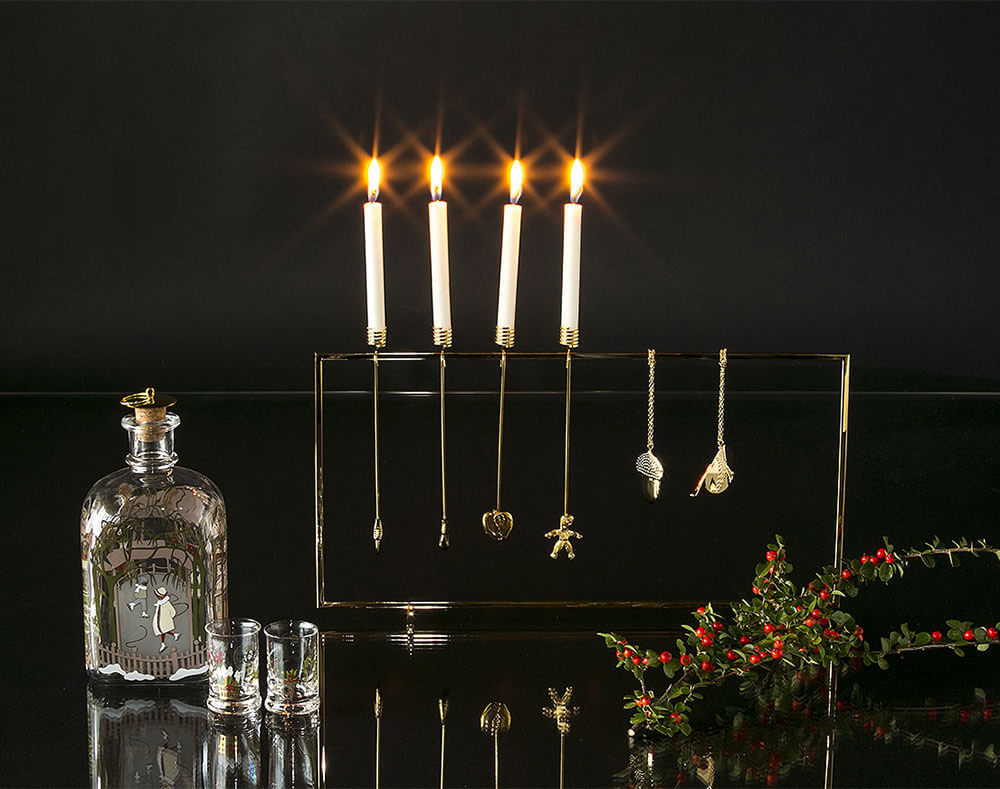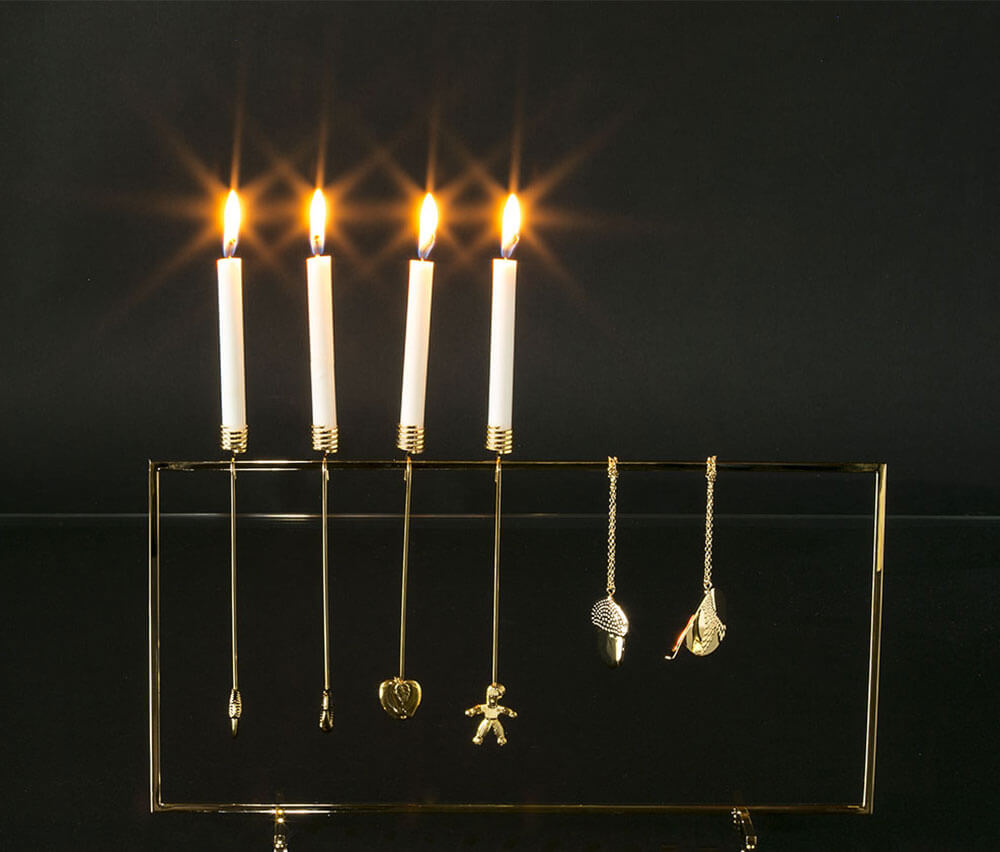 Above you will find a overview of the Georg Jensen candle holders.

An alternative to Georg Jensen candle holders could be Asmussen candle holders for Christmas. They are available in a straight and twisted version.