Ornaments and plaquettes are mini figurines and mini plates, which are mainly used for hanging. Porcelain ornaments are mainly made with Christmas motifs, and are ideal decorations on the Christmas tree, in the window or on a pine tree branch in the living room.
Both Royal Copenhagen and Bing & Grondahl have released ornaments in porcelain for their Christmas series, so the ornaments can be linked together with a Christmas plate.

Unlike Christmas plates which mainly hang on the wall or are displayed in a plate rack, a porcelain ornament mainly hang on the Christmas tree, where everybody sees it.

Porcelain ornaments are made both as mini plates and figures.

There are also ornaments in glass, produced by Holmegaard.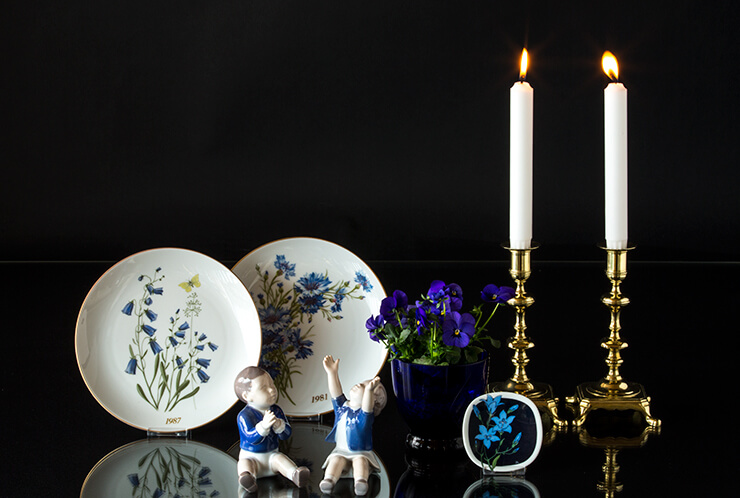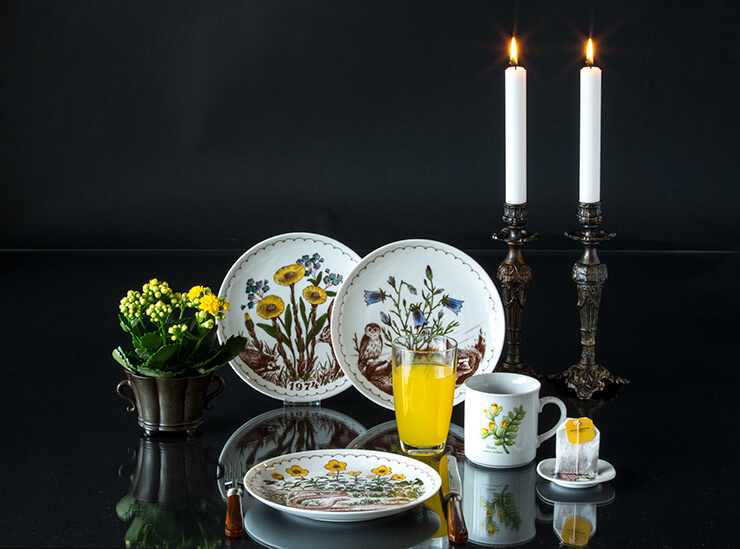 The small plaquettes, also called mini plates and small plates, are produced in porcelain and faience both by Royal Copenhagen, Bing & Grondahl and Alumina. The plaquettes are also used for the decoration of Christmas tree, or other places in the home. Especially wellknown are the Royal Copenhagen 2010 series mini plates with motifs of sights in Denmark.

However, there are also many other plaquettes than Christmas plaquettes, among other small plaquettes with flowers and zodiac motifs.