The series of endangered Swedish animals was produced by the large and wellknown Porcelain Factory Gustavsberg (Sweden). The Series began in 1973 and a plate was issued each year for 22 years. Alle motifs are made from pure gold on white plates and are drawn by Poul Hoff. The plates has a diameter of 24 cm.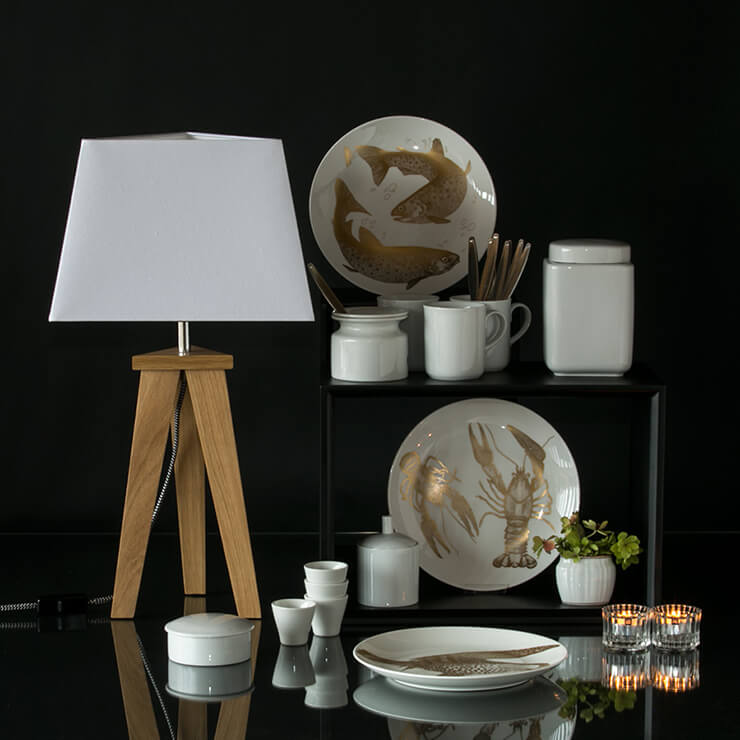 On this picture we see a nice three legged table lamp in oak, a white sugar bowl, a white lid jar and white egg cups together with the endangered animals plates.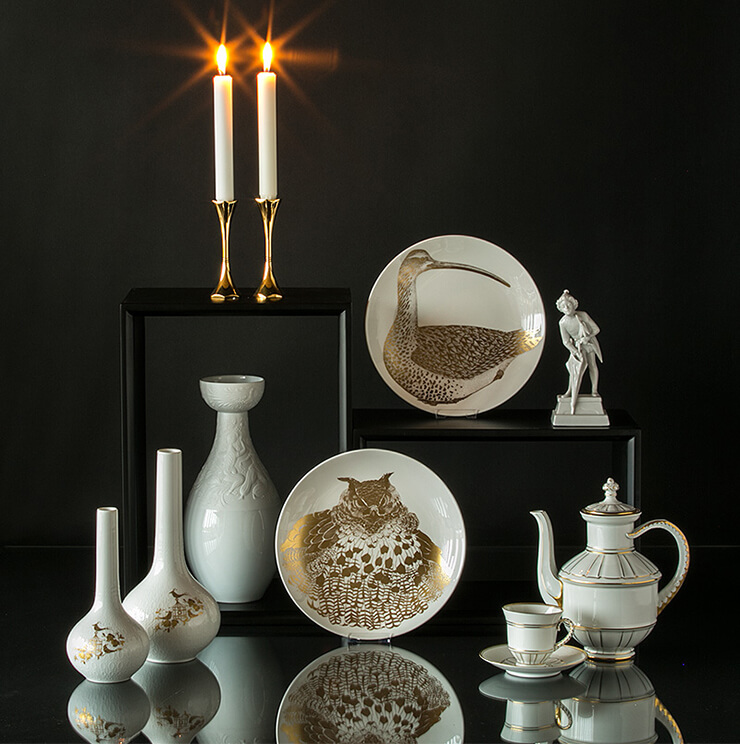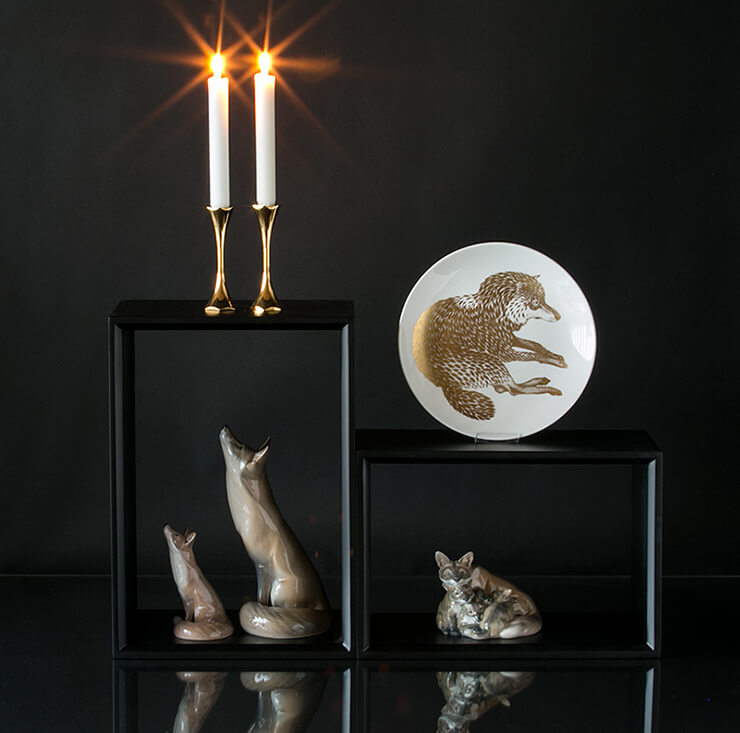 The series consists of the following motifs:
Eagle-owl, hedgehog, wolf, Peregrin falcon, otter, white-tailed eagle, lynx, aesculapian snake, grey seal, trout, nordic bee, crayfish, woodpecker, hazel dormouse, bat, curlew, Guinea pig, sand lizard, Goose.