There have been issued several B&G commemorative plates with motifs from Danish cities, churches and castles in brown and blue line drawing on white porcelain. Some plates were published because of an anniversary of the city - such as the 1000-year anniversary of Odense City in 1988. In this category you will find a lot of Bing & Grondahl commemorative plates.

Bing and Grondahl Memorial plates
Like Royal Copenhagen, also Bing & Grondahl has released plates commemorating special occasions and celebrating certain events.
Make Wall collage using Bing & Grondahl blue Danish commemorative Porcelain plates: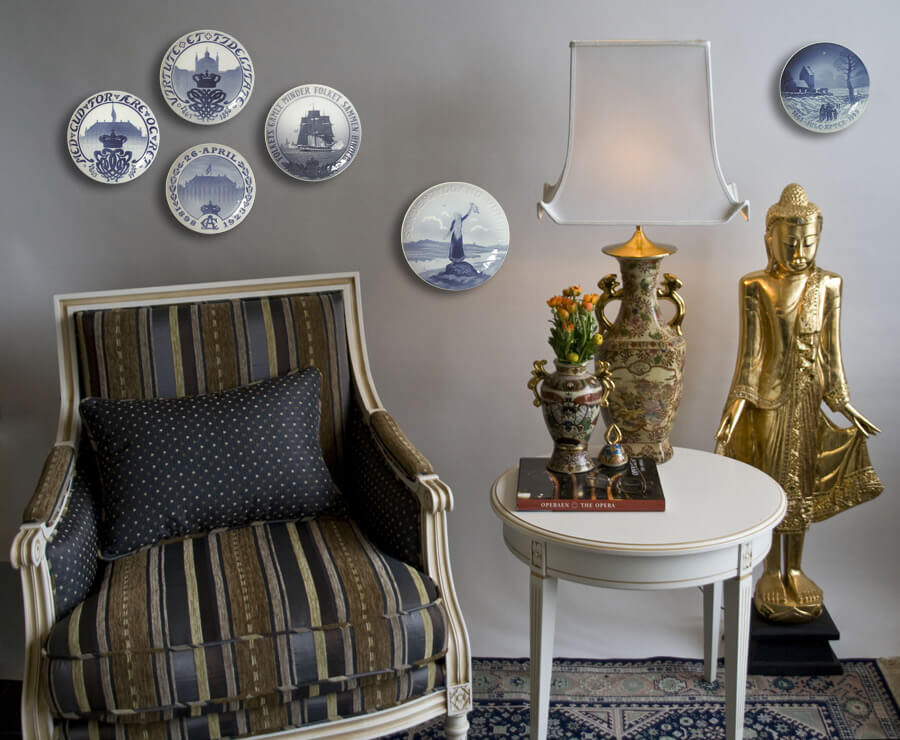 Bing & Grondahl made many different designs, here you see some white plates with black and gold decoration. - Find them here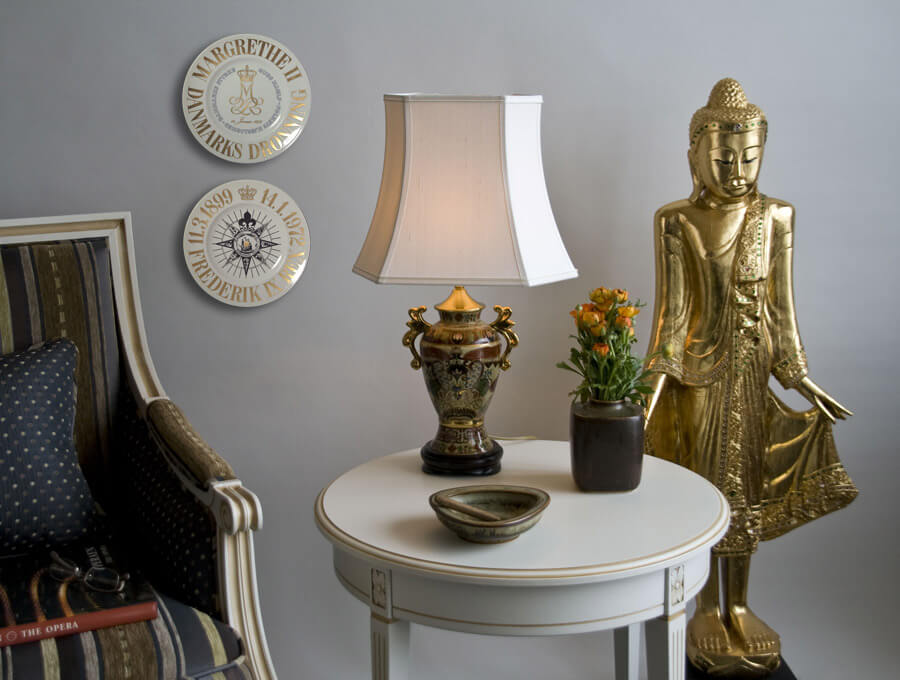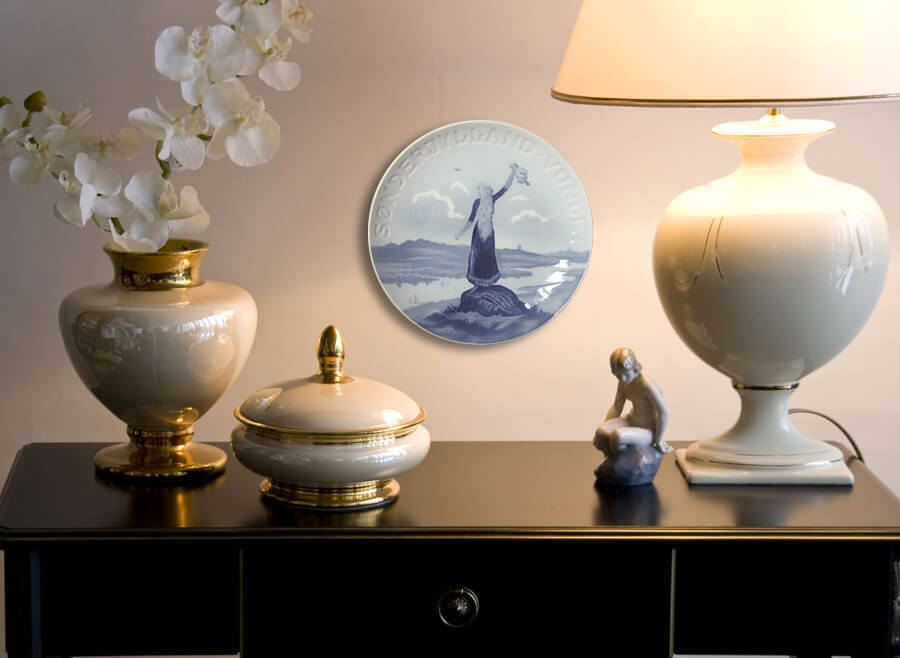 There are also released some small square plates with rounded corner with blue base colour and motifs of Danish attractions. Here among others we find Dybbøl Mill, Tivoli, Langelinie, Christiansborg, Rebild hills, the Stock Exchange, Nyhavn, the Marble Church, Hans Christian Andersen's House, the Royal Yacht and the Royal Theatre. The small Bing & Grondahl memorial plates have two holes on the back so they can be hung on the wall or be places in a small plate rack.

Bing & Grondahl has released a series of 12 porcelain plates in white base colour with motifs of Danish folk dancers in costumes representing different parts of the country. The Bing and Grondahl porcelain plates are surrounded by a pierced rim, which gives the plate an extra dimension.

B & G has also published a large plate of 33 cm with the title Victory in Southern Jutland and a smaller one with the same motif of 20 cm. The plates were designed by Acton Friis and shows a girl who victoriously raise her hands looking over the recovered land.