Royal Copenhagen

commemorative plates
Royal Copenhagen published its first porcelain plate in 1888 on the occasion of the Nordic Industrial Agricultural and Art Exhibition in Copenhagen. The organizer of the exhibition was Philip Schou, director of the Royal Copenhagen Porcelain Factory and Chairman of the Industry, so it was therefore only natural that the Royal Copenhagen factory showed their capabilities by exhibiting this first porcelain plate here. The motif of this first porcelain plate was the Royal Copenhagen Porcelain factory stamp with three wavy lines, symbolizing the three Danish belts: the Little Belt, the Great Belt and the Sound as well as the Royal Crown.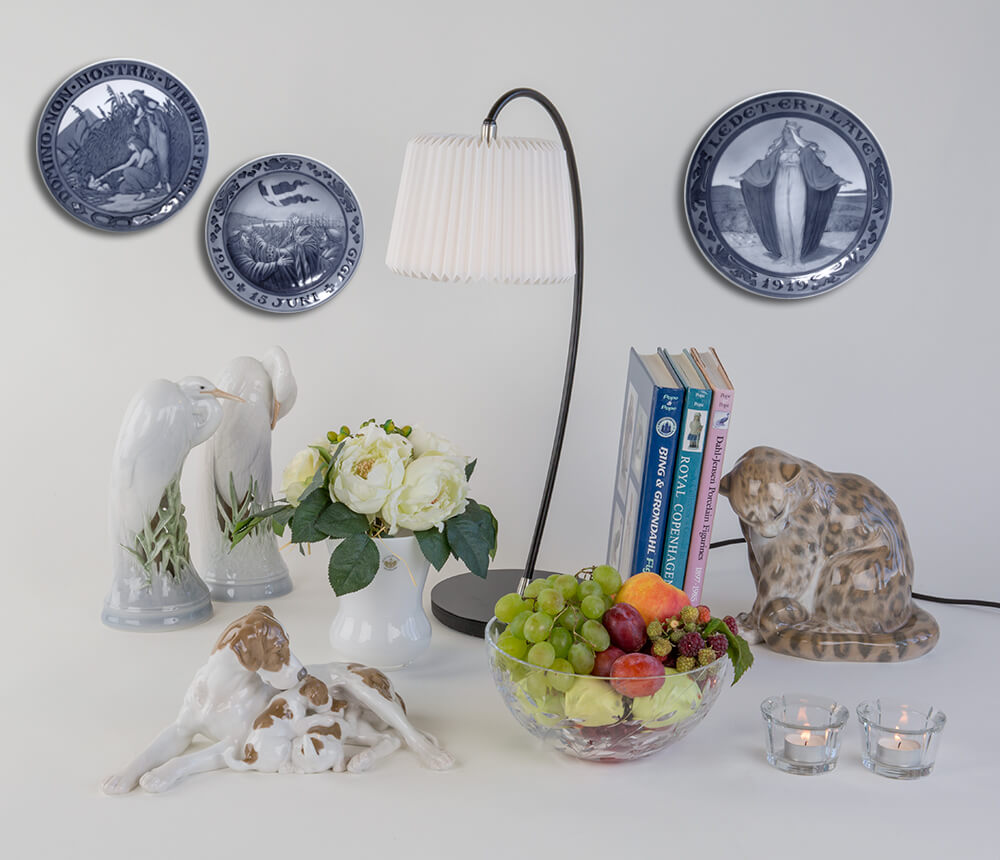 The Danish Queen Louise saw this plate and wanted to receive a copy, which was produced by Royal Copenhagen with a split at the ends of the three waves to symbolize the flag of Danish royal family. This plate was first produced in more numbers when the Danish aristocracy became interested in the plates after they saw the Queen's interest in such.

Following the success of this first Royal Copenhagen Commemorative Plate, Royal Copenhagen continued to produce plates for anniversaries, royal events, events in private companies, charitable organizations, scientists, etc. Not only Danish event was celebrated with the release of a Royal Copenhagen commemorative plate. For example the English coronation, 200 years of U.S. independence and many more were celebrated by Royal Copenhagen with the release of a commemorative plate.