Nothing is as cosy as a cold winters day, where the family is sitting together in the living room playing cards or another game, while tealights light up the home. At DPH Trading we have a large selection of tealight candleholders and ordinary candleholders of various materials.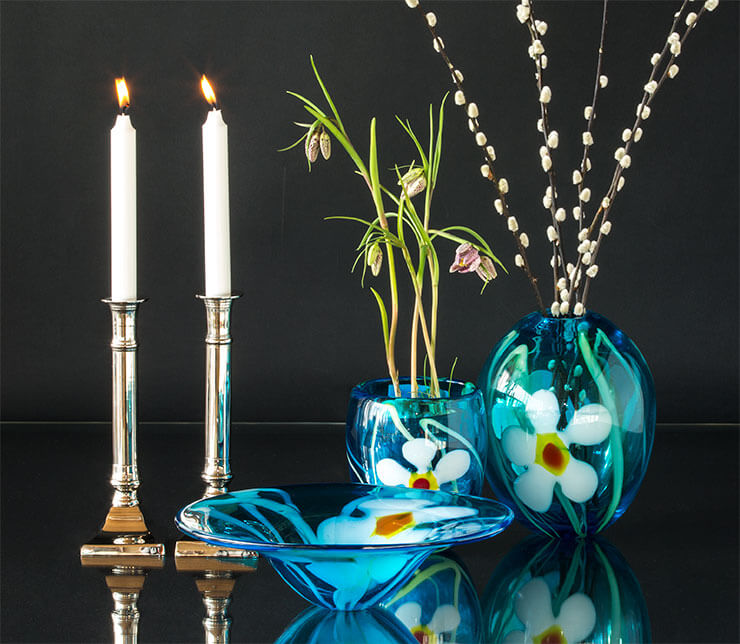 We have a large selection of all kinds of candleholders, both for stearic candles, block candles, tealight candles, etc. In Denmark we have a great tradition of using lots of stearic candles inside and outside. Stearic candles help us through the cold and dark months, as the candles gives a cozy atmosphere.

The tealight cottages from Royal Copenhagen is the epitome of winter joy when the tealight beautifully light up the little house from inside to make it look warm and cozy. Whether you have a single tealight cottage or the entire series is subordinate, they are beautiful both individually and together.

Votives are in general extremely popular in recent years and Rosendahl and Holmegaard are good at developing new models in all sorts of colours. Tealights are practical because they are safer than ordinary candles and turn off automatically.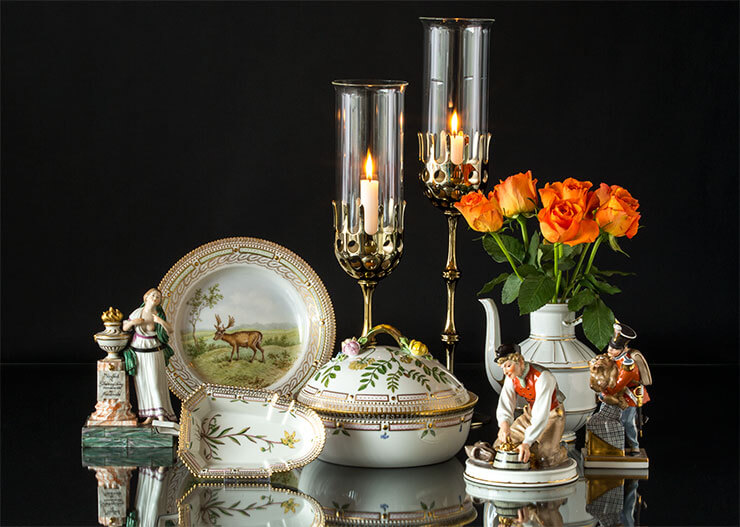 Asmussen / Hamlet design.

Production of the famous candlesticks with gold drops has now stopped. In 2010 DPH Trading purchased the remaining stock of drop candle holders, napkin rings, Asmussen's candle rings with crystals in different sizes to suit the different gold drop candleholders.

Natural stone polished votives

See, for example our own "homemade" natural stone tealight holders. DPH has collected, polished and drilled these beautiful Danish stones, so they have become unique tealight holders.