Candles
The range of block candles varies depending on which candle holders we have in stock. Some of our block candles are covered with a plastic material to prevent the candle from running. - Remember this plastic should NOT be removed before the candle is lit!!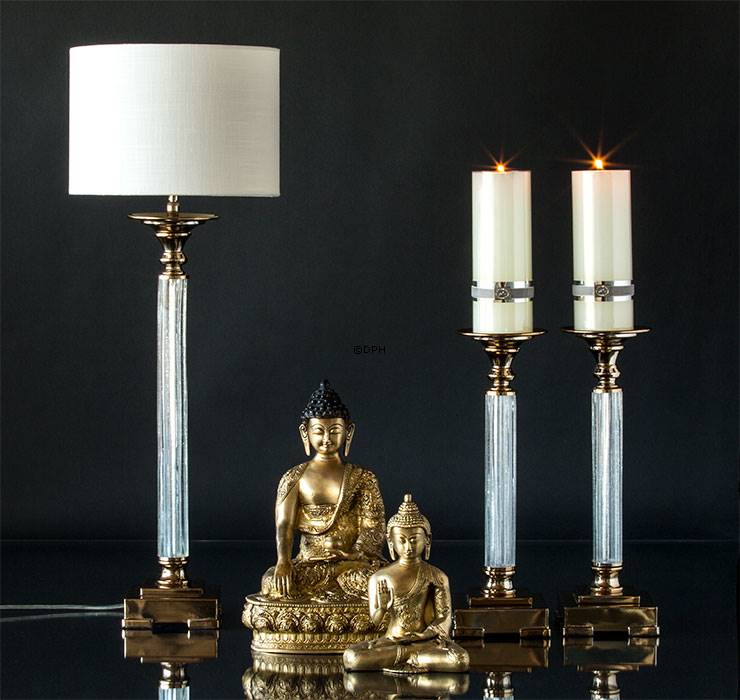 Candle rings
Candle rings prevent the candle from running down and destroying your furniture. - Candle rings are available for both gold (brass) and silver candlesticks. As seen above, there are candle rings with crystals and some more simple without crystals.
Tealightholder for candlesticks / Top glass for candlesticks
It is possible to transform an otherwise semi-dull old brass candlestick into a hurricane or tealightholder. - In this way, tealights can be used for old candlesticks, instead of using ordinary candles. - There are many advantages of tealights, they do not run in the wind, they can stand in a window without the candle being bent and broken. - That way your old beautiful candlesticks will be much more useful.
Top glass is available in different sizes and designs, they have a "spout" at the bottom that roughly fits the size of a regular candle light. The top glasses can be seen here in old brass candlesticks: