The octagonal lampshades with curves (model U) are made by hand. The lampshades are made with double lining inside, instead of plastic, which is used for many lampshades. The lining gives a better light through the shade.
This lampshade (model U) is suitable for many different lamps, they are often very beautiful on old table lamps and floor lamps.
This is how we take the measurement of our lampshades:

We take the measurement of top and bottom from straight side to straight side and always at the longest side as shown above.
Vertical height: The height of the lampshade is the vertical height (except from pleated lampshades where we use the measurement of the side length):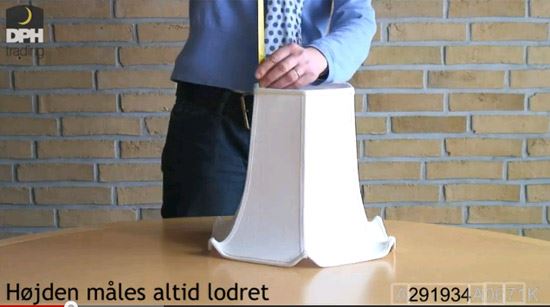 This lampshade model will be delivered with lid at the top. As you see above it is only the small lampshade for sconces of 12 cm that will be delivered without lid. This is because the lampshade is so small that the heat from the bulb can not get out if it had a lid.
Bulb pegs / Bulb sizes: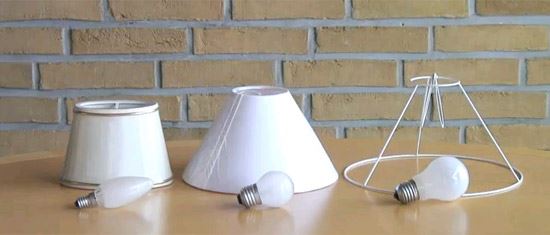 at left = candle bulb i the middle = crown bulb at right = standard bulb
The octagonal lampshades with curves will be delivered with bulb peg in the small sizes up to 18 cm height.
Lampshade stand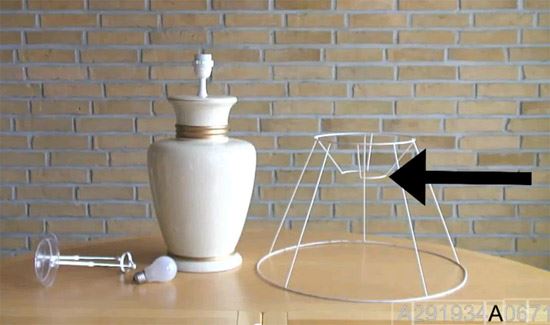 The lampshades from 22 cm up to 42 cm will be delivered with stand for lampshade rack.