Christel Zodiac Figurines, Scorpio (24th October to 22nd November), Royal Copenhagen figurine no. 1249109
Christel Zodiac Figurines, Scorpio (24th October to 22nd November), Royal Copenhagen figurine no. 1249109
Type:

Porcelain (White)

Measurement:

H: 20 cm
About the product
This Scorpio is one of the figurines in the serie of Zodiac Figurines from Royal Copenhagen. The figurines is designed by the famours Danish artist Christel Marott and produced in Bisquit Porcelain.
SCORPIO Scorpios are enigmatic and not easily understood, either by themselves or by those around them. Scorpios are full of contrasts. They see life in black and white - as evil or divine, depending on their mood. They are passionate almost to a fault, intuitive, and possess an uncanny ability to see behind events and around corners.
CHRISTEL MAROTT Christel (Christel Marott, 1919-1992) was a concept representing a unique artist who, with her very own sense of style and elegance, was always ahead of her time. She was only seventeen when she made her debut as a self-conscious magazine illustrator and continued to illustrate both Danish and foreign weekly and fashion magazines throughout her entire life. Christel became synonymous with her provocative, long-legged girls and their exceptional, vibrant sensuality, at once both sober and rousing. This far-sighted ideal of a girl came to grace girls' books, paper dolls and fashion designs the world over, including magazines such as Vogue and Harpers Bazaar.
Others look at: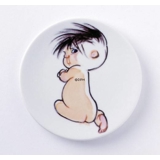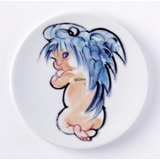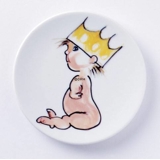 See more items