Table lamp Nickel/Silver Finish without lampshade, 34 cm
Table lamp Nickel/Silver Finish without lampshade, 34 cm
Choose quality:

Info about quality
Material:

Metal (Silverfinish)

Measurement:

H: 34 cm

Info about measurement
Lampshades that fit this lamp
About the product
Lamp in nickel finish with spherical base with curves. It has swivel in the neck to correct the lampshade to a straight position in any situation. Not to be polished!
Accessories and related items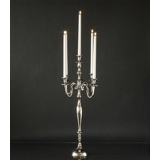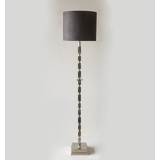 -16%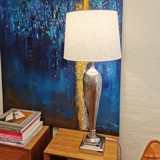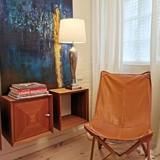 -30%
See more items