Lampshade-rack (ø34 mm)
Type:

Metal (Silverfinish),Polyresin/Plastic
About the product
Low shade rack for E 27 socket with recess. - This stand is shortened and can be used if the normal stand (No. 20195) is too high and therefore causes that the socket is not hidden under the shade.
If you choose this stand, you MUST use an LED crown bulbs (since it does not take up much space, and does not emit a lot of heat)
This stand is used where you separate socket at in the middle to mount the stand. (opposite stand no. 20194 which is for sockets with socket rings)
The stand has adjustable side screws for height adjustment.
In the pictures you can see which socket types the shade rack fits.
The diameter at the top of the display stand is ca. 9 cm and the edge is 11 cm.
The size of the support ring in lampshades (10cm) has been standard for many years and fits the ring of this shade rack.
Others look at: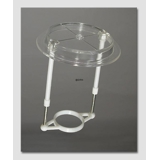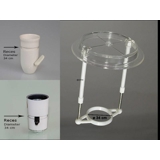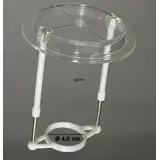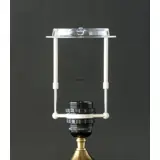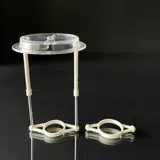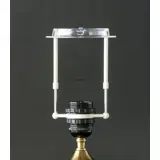 See more items