Season's Greetings 2003, Royal Copenhagen Christmas plate
Season's Greetings 2003, Royal Copenhagen Christmas plate
Year:

2003

Color:

Blue and White

Type:

Porcelain (Underglaze)

Measurement:

Ø: 18 cm
About the product
2003 Royal Copenhagen Christmas plate, designed by Sven Vestergaard, has the title Season's Greetings.
Royal Copenhagen's Christmas plate from 2003 illustrates the special Christmas spirit that spreads warmth in winter. This plate shows a small boy excitedly taking a Christmas present to its recipient. The garden gate is already open in a welcoming gesture, and on a sleigh behind him is his father waiting with this year's Christmas tree. They are about to drive home together over the crisp snow through the silent forest.
This plate can be delivered in original box.



Others look at: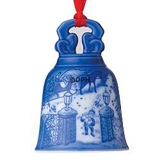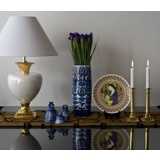 -31%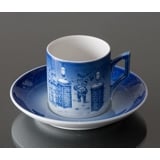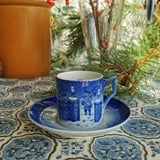 -73%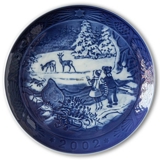 -17%
See more items