Jardiniére Copy of baptismal font in Aakirkeby Church Bornholm
Jardiniére Copy of baptismal font in Aakirkeby Church Bornholm
Type:

Ceramics/Stoneware/Faience

Measurement:

H: 11 cm x Ø: 11 cm
About the product
This bowl, which is a copy of a baptismal font, is made in ceramic from Bornhom, Denmark.
Each of these bowls is unique in in its glaze in its own way, so no two are exactly the same alike.
On one of the images shown, the text can be seen from a leaflet that we received together with one of the baptismal fonts that we have bought. It describes which Christian events which is depicted on the baptismal font.
Others look at: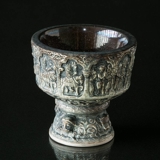 -15%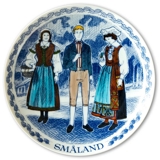 -50%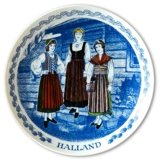 -50%
See more items