Leif Ragn-Jensen was originally trained as a forest ranger, the combination of his immense talent in painting art, and his vast knowledge of animals and birds, led to an excellent series of drawings of Danish animal species and hunting situations. He is considered one of Denmark's best animal painters.

Leif Ragn Jensen has illustrated numerous books and magazines on hunting topics, furthermore, he has also been affiliated with Royal Copenhagen and Bing & Grondahl (which was merged with Royal Copenhagen in 1987) where he, for several years, drew some of Bing & Grondahl mother's Day Plates, and a series of overglaze plates, consisting of 12 plates with Danish song birds.
See our selection from Royal Copenhagen here!
See our entire selection from Bing & Grondahl!

Here are some examples of B & G Mother's Day plates designed by Leif Ragn-Jensen: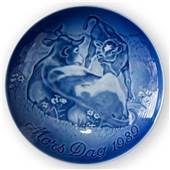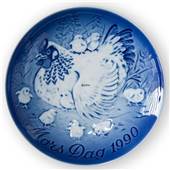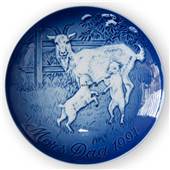 Bing & Grondahl series of Danish song birds: